Arguing for a Lesser Sentence when Charged with a Firearm or Weapon in NJ
Arguments in Favor of the Defendant Seeking Reduced Punishments in Court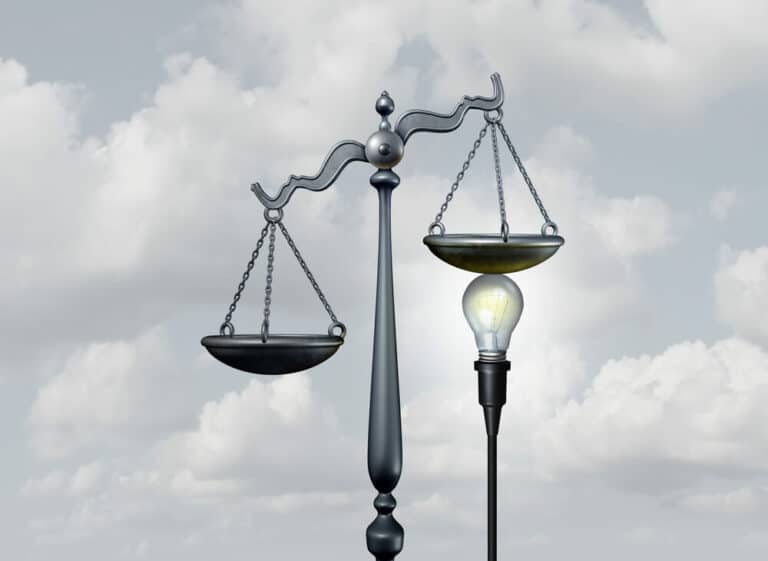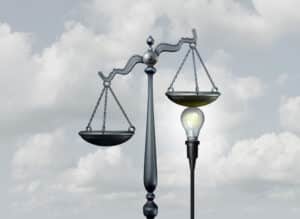 Even if the prosecutor won't agree to what you are looking for when it comes to the penalties imposed for a firearms or weapons offense, a judge's decision can be influenced by persuasive arguments at sentencing. Moreover, submitting a sentencing memorandum prior to your sentencing, coupled with a strong oral argument, can truly sway how you are sentenced in a New Jersey gun case. Once your case reaches sentencing, the judge cannot impose a greater sentence than what is to be argued at the hearing. If the judge tries to give a greater sentence, than you can withdraw your plea and essentially start over. On the other hand, the Judge can give you a lower sentence than what the prosecutor is seeking. We had three cases in particular that resolved favorably for defendants solely by arguing strongly at sentencing. In these cases, aggravating sentencing factors were outweighed, and the matters ultimately resolved positively for the defendants.
Example 1
Defendant (a New Jersey resident) was involved in a traffic stop and faced serious criminal charges because of a gift from his deceased father. By way of background, Defendant's father passed away three years prior to this incident. Defendant's mother was appointed as Administrator of his father's estate approximately one year after his death. Defendant's mother moved out of state about one month prior to this incident. Being a widow and the administrator of the estate, she gifted each of her children belongings from their father once she moved. Defendant was given his dad's pistol, toolbox and umpire mask. Less than two weeks after he received these gifts, Defendant's vehicle was stopped and the unloaded pistol was found in the car at the bottom of his backpack in its leather case. Since Defendant was living between two locations at the time, his backpack was the storage place for many of his belongings and the gun was inadvertently left in the backpack under his clothes and personal items. However, the search of Defendant's vehicle led to him being charged with: one count of unlawful possession of a firearm without a permit, contrary to N.J.S.A. 2C:39-5B, a second-degree offense, one count of possession of CDS, contrary to N.J.S.A. 2C:35-10A(4), a disorderly persons offense, and three traffic-related tickets.
Unfortunately for the defendant in this case, he was not eligible for the PTI program because he had used a conditional discharge in the 1990' on a minor marijuana offense. You are only entitled to one diversionary program in your life in New Jersey and he had already used his. As a result, we submitted a compelling reasons package in support of a Graves Act waiver in an attempt to avoid the mandatory prison time and parole ineligibility that typically comes with a gun related conviction in New Jersey. Thereafter, subsequent to plea negotiations and discussions with the prosecutor, he entered a plea of guilty to unlawful possession of a weapon, while the remaining charges were dismissed. As part of the plea agreement, the State recommended a sentence that included 3 years incarceration and 1 year without parole, while the Defense was free to argue for a noncustodial term and weapons to be released to a family member upon consent of the firearms unit. Our office submitted a brief and orally argued in favor of a noncustodial sentence (probation).
To determine the appropriate sentence, our sentencing code provides that the Court shall weigh the enumerated aggravating and mitigating factors outlined under N.J.S.A. 2C:44-1. Accordingly, we submitted that the following factors are applicable and should be weighed in favoring of sentencing Defendant to noncustodial probation. We started out by outlining the aggravating factors. Of the fifteen options to choose from, the most relevant to this case was:
(9) The need for deterring the defendant and others from violating the law.
As such, we argued that the need to deter this defendant and others from violating the law is present in all cases and as such this factor should be given little weight. It is indeed in the public interest to discourage people from carrying firearms without proper authorization; however, Defendant's culpability was not from any desire to break the law or obtain any pecuniary benefit.
Alternatively, of the thirteen mitigating factors to choose from, there were more on this side of the scale and they included:
(1) The defendant neither caused nor threatened serious harm.
The intent of the Graves Act is to deter the use of guns that pose an actual threat to others. Here, the firearm was unloaded and found at the bottom of Defendant's backpack in its leather case. The two bullets that were found in the compartment of the case were there for so long that they deteriorated and eroded the leather case with a green, crusted and corrosive material. Thus, Defendant's actions never posed a real risk that an individual was in actual danger because the firearm was inadvertently left at the bottom of his backpack, it was unloaded in its case, and arguably the bullets were non functioning given that they were corroded.
(2) The defendant "did not contemplate that his [or her] conduct would cause or threaten serious harm."
We submitted that Defendant had no intentions of using the firearm to commit any offenses in New Jersey. Further, this firearm was passed down to him from his father, by his mother less than two weeks earlier. Defendant did not think his conduct would even remotely be an issue because he did not realize he left the firearm in his backpack and was in the process of moving at the time. Thus, he had no intentions to commit any harm or crime while traveling in the State.
(7) The defendant led a law-abiding life for a substantial period of time before the commission of the offense.
Here, we submitted that the prior history Defendant had was isolated and unrelated to the facts of the present case.
8) The defendant's conduct was the result of circumstances unlikely to recur.
On the original Public Safety Assessment ("PSA"), Defendant scored a perfect score of 1.1. We submit that Defendant's conduct was an isolated event, and he had no intentions of using the firearm because it was inherited less than two weeks prior to the date of the offense. He had no intentions of using the firearms to commit any offenses in New Jersey. Moreover, he had no prior criminal history.
(9) The defendant's character and attitude indicate an unlikelihood of reoffending.
Here, we attached character letters, describing Defendant as a good and caring person. He was gainfully employed and had no criminal history. In Defendant's pre-sentencing report, Defendant was described as "not appearing to having any criminal or malicious intentions with the weapon in question." Thus, we were sure to emphasize and highlight Defendant's favorable character.
(10) The defendant "is particularly likely to respond" to probation.
We submitted here that Defendant would respond affirmatively to probation. Additionally, Defendant was described as a good, cooperative, genuine and caring person. Moreover, he is unlikely to reoffend and likely to respond to probation because he inadvertently left his antique family heirloom in his backpack.
(11) Imprisonment "would entail excessive hardship to" the defendant or his or her dependents.
Finally, Defendant's, incarceration would pose a significant hardship for his family. He is a father with an ailing significant other with major medical issues. Thus, it would be considerably burdensome to take Defendant away from his family and those that needed his support.
After our submission and sentencing argument, the Assistant Prosecutor then argued that there were different aggravating factors applicable that she found the Judge should consider, while also trying to overcome some applicable mitigating factors. Overall, the Judge went through each factor and either found certain factors applicable giving weight to his decision or not finding the relevance of other factors based on the case facts. Nonetheless, the Judge sentenced Defendant to noncustodial probation for a period of three years. This was a huge victory for Defendant because he was able to avoid a prison sentence (3 years, 1 year without parole) and be with his family through probation. The Judge found that aggravating factors: (3) the risk that the defendant will commit another offense and (9) the need for deterring the defendant and others from violating the law, were applicable. Moreover, the Judge found for the mitigating factors that we submitted to the Court and that they overcame the aggravating factors pertinent to this case.
As you can see, arguments at a sentencing hearing may carry the weight of your sentence. Thus, it is critical to be prepared and discuss what is necessary to overcome and mitigate the extreme penalties you may be exposed to. However, candor is also extremely important with the Court, so it is equally as crucial to acknowledge the aggravating factors associated with one's case.
Example 2
Our office had similar outcomes with cases regarding out-of-state defendants. For example, we had a client that drove through New Jersey from Pennsylvania and resulted in the following charges:
Unlawful Possession of a Weapon without a Permit, contrary to N.J.S.A. 2C:39-5B (1), a second-degree offense,
Unlawful Possession of a Weapon without a Permit, contrary to N.J.S.A. 2C:39-5B (1), a second-degree offense,
Prohibited Weapons and Devices – Large Capacity Magazine, contrary to N.J.S.A. 2C:39-3J, a fourth-degree offense,
Receiving Stolen Property, a third-degree offense,
Prohibited Weapons and Devices—Defaced Firearm, a fourth-degree offense, and
Possession of CDS, contrary to N.J.S.A. 2C:35-10A(4), a disorderly persons offense.
Our client plead guilty to 2nd degree unlawful possession of a weapon for having a stolen handgun in the trunk of the vehicle. Similar to the other case above, the State was asking for 3 years in prison, 1 year without parole, and the defense was arguing for probation with no jail time.
Our client was a law-abiding citizen that had no prior criminal history and was merely 21 years old. Similar to our prior example, after the defense and prosecution presented their arguments at sentencing. The Judge found that the aggravating factors were outweighed by the mitigating factors. Particularly, he concluded that the (3) risk of re-offense and (9) need to deter were offset by mitigating factors: (2) defendant did not contemplate harm, (7) no prior record, (8) circumstances unlikely to reoccur, (9) unlikely to commit another offense, (10) respond to probation and (11) hardship to family.
Thus, he sentenced Defendant to five years probation. During the term of probation, Defendant is required to maintain employment full time in addition to full time or part time school enrollment in order for community service to be waived. He is further prohibited from purchasing, possessing, owning or controlling a firearm and from retaining a firearms purchaser identification card or permit to purchase a handgun. This is a fantastic resolution compared to the severe prison term the Defendant was exposed to. Likewise, the disposition of his case will ensure this one mistake does not define his entire future.
Example 3
Additionally, we had another case where a Pennsylvania resident came into New Jersey while passing through New Jersey in route to New York. The officers conducted a random license plate check and it came back that his registration was expired. Upon speaking to Defendant, officers discovered the presence of marijuana in the vehicle. From there, the officers searched the vehicle and located the marijuana as well as two unloaded firearms in the trunk of the car. When questioned about the guns, Defendant replied that he just visited the shooting range and explained he did not believe it was an issue since they were secured in the trunk. Defendant was subsequently charged with: possession of marijuana, failure to deliver marijuana to the police, possession of a handgun without a permit, and six counts of possession of ammunition.
Based on Defendant's prior criminal history, plea negotiations reached an impasse. We submitted to the Court that Defendant should be sentenced to noncustodial probation, while the State argued for a custodial term (3 years in jail, 1 year without parole).
After arguing on behalf of Defendant and representing that the aggravating factors were severely outweighed by numerous mitigating factors, we also highlighted how Defendant was a father to young children, worked as a paramedic, had strong character references, was a well-rounded individual through his volunteer experience, and more. The Court also found that this matter should be resolved by noncustodial probation and that any term of incarceration was far too burdensome based on the above.
Hire a Lawyer to Handle Your Case
In all three of these cases, our office successfully assisted a Defendant in receiving a just and fair sentence based on our preparedness and strong advocacy at sentencing. Not all cases conclude this way, but it is important to consider how relevant case details can be persuasively argued and influence an anticipated outcome at sentencing.
Contact the attorneys at The Tormey Law Firm today for a free consultation about your New Jersey firearms or weapons case. When you need a strong advocate in your corner, our knowledgable and skilled lawyers are on your side. Call (201) 614-2474 or request a free consultation regarding your unique situation now.