NJ Firearms Defense Lawyers
With offices in Hackensack, Morristown, Newark, and New Brunswick NJ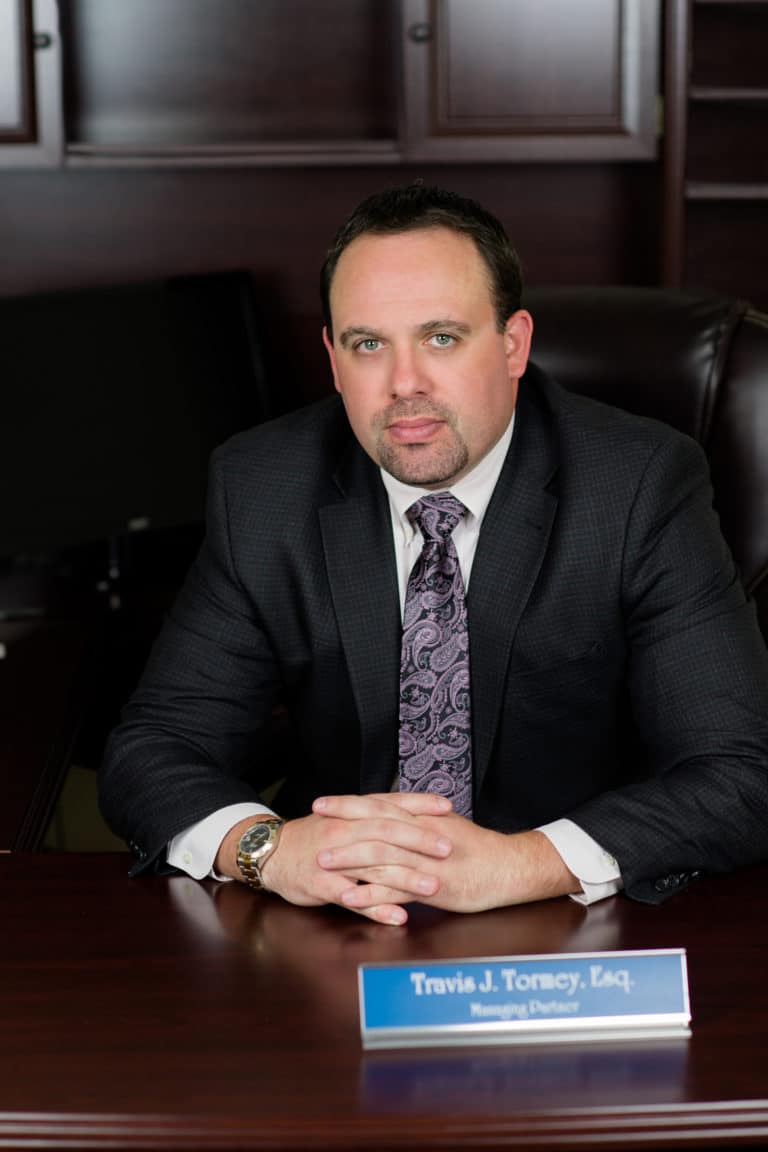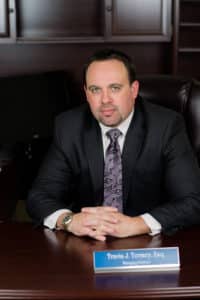 The Tormey Law Firm was established in 2012 by the managing partner, Travis J. Tormey. Mr. Tormey opened the practice after successful stints at two of the biggest criminal defense firms in New Jersey and after working for the United States Attorney's office in Newark. Mr. Tormey has since been cited in numerous publications including the Bergen Record, NJ.com, the Star Ledger, the Daily Record, the Asbury Park Press, and AOL News. He was also featured as a legal analyst on CBS radio. He has a perfect 10.0 rating on AVVO.com, an attorney rating service, and he has received the AVVO clients choice award for four straight years. He was also recently recognized as one of the top 10 criminal defense attorneys in New Jersey by the American Jurist Institute after previously receiving awards from the American Trial Lawyers Association and the National Association of Criminal Defense Lawyers. Mr. Tormey has been referred to as "The King of YouTube" by fellow NJ attorneys and his YouTube channel is a valuable legal resource when dealing with firearms issues in New Jersey.
Our firm is now a respected authority on New Jersey Gun Laws and was recently called upon as a legal resource for The Bergen Record to provide insight into the evolution of gun rights in New Jersey.
In addition to Mr. Tormey, our criminal trial team is composed of several former firearms prosecutors and judicial law clerks who know how the system works and how to best protect your rights and navigate through it. For instance, John Graves is a former Morris County Prosecutor who served in the weapons forfeiture unit during his time there. John has successfully handled numerous weapons forfeiture hearings as a defense attorney and is a vital member of our criminal trial team.
In addition, Jeffrey Skiendziul focuses his area of practice primarily on protecting second amendment rights for individuals. He handles all of the gun permit applications, gun permit appeals, firearms seizures based on domestic violence charges, and extreme risk protection orders for the firm. Prior to joining the Tormey Law Firm in 2021, Jeff worked for one of the premier firearms defense firms in South Jersey.
Further, Louis Acevedo has 35 years experience handling serious criminal cases in New Jersey including homicide, kidnapping, sexual assault, etc. In 2021, he handled an attempted murder case in Passaic County where a machete was allegedly used. Mr. Acevedo has also handled several gun case sentences in 2022 and 2023, including in Morris County, Union County, and Somerset County, where the clients were presumably facing prison sentences and Mr. Acevedo was able to overcome the presumption of incarceration and show that it would be a manifest injustice to incarcerate them. These clients ultimately received probation sentences in lieu of incarceration.
Another member of our exceptional legal team is Louis Keleher, an avid Second Amendment advocate and gun owner who represents clients throughout New Jersey who are faced with firearms-related issues ranging from criminal charges for illegal gun possession, to civil hearings regarding weapons seized as a result of domestic violence allegations.
Our formidable legal team also encompasses Charles Centinaro, Esq, another highly experienced defense attorney who has spent nearly 30 years handling all aspects of criminal cases from investigation, through trial, and appeals. Mr. Centinaro brings an unmatched level of insight into the criminal justice process, which we earned during his lengthy career as a former prosecutor, public defender, and accomplished criminal defense lawyer in Hudson County, Mercer County, and courts across New Jersey.
Finally, Nicholas Moschella is also an experienced criminal defense attorney who is "Of Counsel" with the Tormey Law Firm LLC. He maintains offices in Toms River and New Brunswick and handles all of the gun charges for the firm in Middlesex, Monmouth, Ocean, and Atlantic counties as well as throughout Southern NJ. Nick has handled a wide range of firearms cases for the firm including unlawful possession of a weapon, possession of a weapon for an unlawful purpose, possession of hollow point bullets. In addition, he has handled a number of firearms permit and ID appeals for citizens who are attempting to exercise their second amendment rights and having problems with the permits being issued.
Mr. Moschella and Mr. Tormey both worked for the largest criminal defense firm in the State of New Jersey before opening their own practices. Mr. Moschella has a strong foundation in firearms cases as he previously represented several police departments in Monmouth and Ocean county on firearms appeals filed by their residents. In addition, Nick is a former prosecutor who used to prosecute criminal cases in 22 towns throughout Monmouth and Ocean counties.
For more information or to schedule a consultation with an experienced New Jersey weapons attorney, contact our offices anytime for immediate assistance at (201)-614-2474.