Local Weapons Charges Defense Attorneys in Passaic County, New Jersey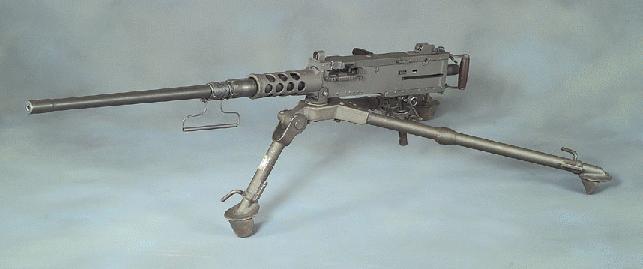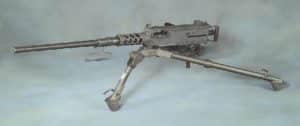 A machine gun is a fully automatic firearm that is designed to fire bullets, also known as rounds, in rapid succession. Unlike semi-automatic weapons, which fire one bullet per trigger pull, machine guns are designed to fire for as long as the trigger is held down. Due to their innate design features, machine guns are extremely lethal devices, often used during times of war to kill as many of the enemy as possible. New Jersey prohibits the unlawful possession of a machine gun and makes it incredibly difficult to obtain a permit for a machine gun. If you are found in possession of a machine gun without a valid permit, you may be sentenced to 10 years of incarceration, with a mandatory minimum period of parole ineligibility. In this precarious position, it is extremely risky to leave your freedom hanging in the balance. An experienced and aggressive defense attorney can mount a compelling defense on your behalf and position you for the best possible outcome.
At The Tormey Law Firm, our talented New Jersey weapons attorneys successfully defend those charged with criminal weapons offenses such as possession of a weapon for an unlawful purpose and unlawful disposition of a firearm. Our founder Travis J. Tormey, has achieved the highest possible rating on Avvo.com, as well as the Avvo.com Client's Choice Award every year for the last 4 years. He was also named among the top 10 Criminal Attorneys under 40 in New Jersey by the National Academy of Criminal Defense Attorneys. Mr. Tormey is joined by former gun prosecutors, former members of the U.S. Attorney's Office, and a former member of the Morris County Prosecutor's Office's Weapons Forfeiture Unit to form a powerful weapons defense team. These highly skilled lawyers have achieved countless positive outcomes in courts across New Jersey, including in Passaic, Hudson, Middlesex, Camden, and Bergen counties. To receive a cost-free consultation with one of them today, contact (201)-614-2474.
Machine Guns in New Jersey
In New Jersey, it is illegal to possess a machine gun, or any instrument or device adaptable for use as a machine gun, unless you are issued a specific license to do so. According to N.J.S.A. 2C:39-1, the term "machine gun" can apply to "any firearm, mechanism or instrument not requiring that the trigger be pressed for each shot and having a reservoir, belt or other means of storing and carrying ammunition which can be loaded into the firearm, mechanism or instrument and fired therefrom."
Unlawful Possession of a Machine Gun
If you are found in possession of a machine gun illegally, you may be charged with unlawful possession of a weapon, which is codified in section N.J.S.A. 2C:39-5. Under this statute, unlawful possession of a machine gun is a second degree crime, punishable by a sentence to serve between 5 and 10 years in New Jersey State Prison and a maximum fine of $150,000. Further, unlawful possession of a machine gun is governed by New Jersey's Graves Act, which requires the imposition of a minimum term of imprisonment with a mandatory period of parole ineligibility fixed at or between one-third and one-half of the sentence imposed, or 3 years, whichever is greater.
Machine Gun Licenses in New Jersey
New Jersey law is extremely restrictive with regard to issuing licenses for machine guns. Similar to the licensing policy for assault weapons, in order to qualify for a machine gun license, you must meet the necessary requirements to obtain a Permit to Carry a Handgun and demonstrate that the public safety and welfare requires the issuance of such a license. If you are, in fact, granted a machine gun license, you must undergo the application process every 2 years to renew it.
Contact Paterson Weapons Charges Lawyers Near Me for a Free Consult
If you have questions regarding machine guns in New Jersey or you are facing criminal charges related to illegal possession or purchasing of a machine gun or firearm, contact our New Jersey weapons attorneys for immediate answers and a free consultation. Call (201)-614-2474 today.