New Jersey Gun Registration Attorneys
Gun Lawyers Near Me with Offices in Hackensack, NJ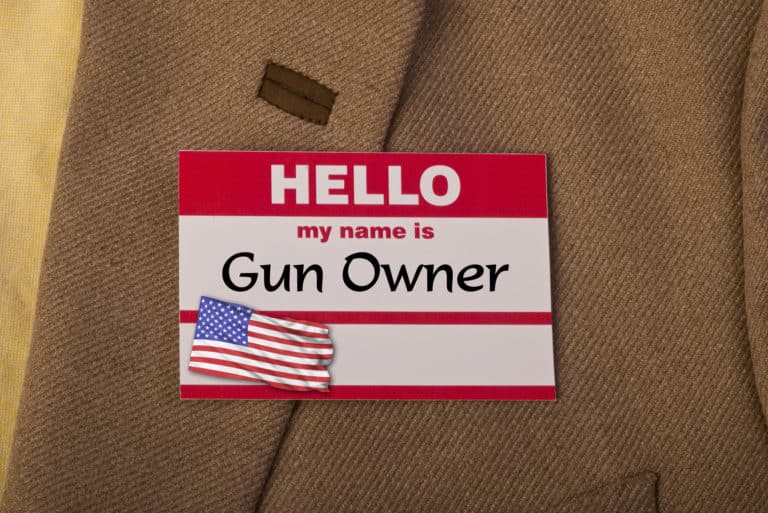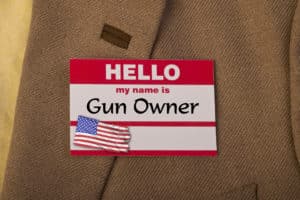 As a New Jersey gun owner, it is essential to understand your rights and responsibilities, to ensure your compliance with State laws, and to avoid the potential consequences of a violation. Among the most significant issues facing gun owners or those who wish to purchase, own, possess, or carry firearms, is following the appropriate procedure for permits, licenses, and registration. The Tormey Law Firm includes a team of highly knowledgeable New Jersey gun lawyers who assist clients across the state with gun-related matters. From the permit process, to appeals of gun permit denials, seizure and return of weapons arising from domestic violence, expungements to obtain gun permits, and defense against criminal weapons charges, our experienced legal professionals will walk you through every phase of the legal process to obtain the best possible outcome.
Our firm's founder, Travis J. Tormey, has been named among the top 40 trials attorneys under 40 in the nation by the National Trial Lawyers Association and was recently named among the top 10 Criminal Attorneys in New Jersey by the American Jurist Institute. His legal team includes several former gun prosecutors, former members of the U.S. Attorney's Office, a former member of the Morris County Prosecutor's Office's Weapons Forfeiture Unit, and a lawyer previously represented police departments in gun permit appeal cases. With unparalleled knowledge and unique insight into New Jersey's weapons policies, we regularly work with clients in New Jersey counties including Hudson, Middlesex, Bergen, Morris, and Essex. Contact us today at (201)-614-2474 for additional information and a cost-free consultation.
Gun Registration in New Jersey
Although New Jersey boasts some of the strictest gun laws in the nation, the State does not require registration of firearms. In New Jersey, you are required to obtain a Firearms Purchaser Identification Card to acquire a shotgun or rifle, a New Jersey Permit to Purchase a Handgun to acquire a handgun, and a Permit to Carry a Handgun if you intend to carry your gun on your person outside of your home or personal property. With that said, there is no specific registration requirement for a gun that you already possess. Note, there are several important exceptions to this rule, one of which applies to assault firearms. The second exception applies to new residents who previously purchased a firearm in another state.
If you are a New Jersey resident who obtains the appropriate permits to purchase your firearm in the state, you are not required to register it, but can voluntarily do so if you choose. If you are an out-of-state resident who moves to New Jersey, have legally acquired a firearm in another state, and legally possess the firearm in New Jersey after establishing residency, you must register your weapon. If you move to New Jersey from another state and you are a handgun owner, you must apply for a Firearms Purchaser Identification Card within 60 days of becoming a New Jersey resident. You must also register a handgun that you obtained or possessed out-of-state and brought to New Jersey within 60 days of establishing New Jersey residency.
For new residents required to register handguns that were purchased or owned before becoming New Jersey residents, the registration process must be completed at the local police department in the municipality in which you live, or through a state police station if your municipality does not have a local station. Registering an out-of-state handgun means providing personal information and information regarding the specific handgun being registered. You will need to provide the state with your name and address, in addition to the handgun's make, model, and serial number.
Failing to complete handgun registration as a new resident carries a $250 fine if it is your first offense. Failing to register a handgun from another state becomes a disorderly persons offense, which carries up to 6 months in jail and a fine up to $1,000, if it is your second or subsequent offense.
The Voluntary Firearms Registration Process
If you elect to register your firearm in New Jersey, you can complete this process by filling out the Voluntary Form of Firearms Registration, which states:
"This form may only be utilized to voluntarily register firearms you own that may be lawfully possessed in New Jersey that were previously acquired under any one of the following circumstances:
Inherited pursuant to N.J.S.A. 2C:58-3j;
Lawfully acquired in another state pursuant to state and federal laws; or
Lawfully acquired in New Jersey pursuant to N.J.S.A. 2C:58-3a and N.J.S.A. 2C:58-3b
To reiterate, you may choose to register your firearm in New Jersey but are NOT required to do so if you remain in compliance with all other New Jersey laws regarding the purchase, ownership, possession, carry, and transfer of firearms.
Contact our Hudson County Gun Lawyers for More Information
The risk of unknowingly violating one of New Jersey's gun laws can be extremely intimidating and stressful for citizens who are simply trying to exercise their Second Amendment rights. Our New Jersey gun lawyers are committed to helping you remain in compliance with New Jersey gun laws and if necessary, we will aggressively defend you against criminal charges arising from an alleged weapons offense. Contact us today to discuss your current situation and receive a free consultation.