The Pre-Trial Intervention (PTI) Program in New Jersey Gun Cases
Illegal Weapons Possession Lawyers with offices in Newark, New Jersey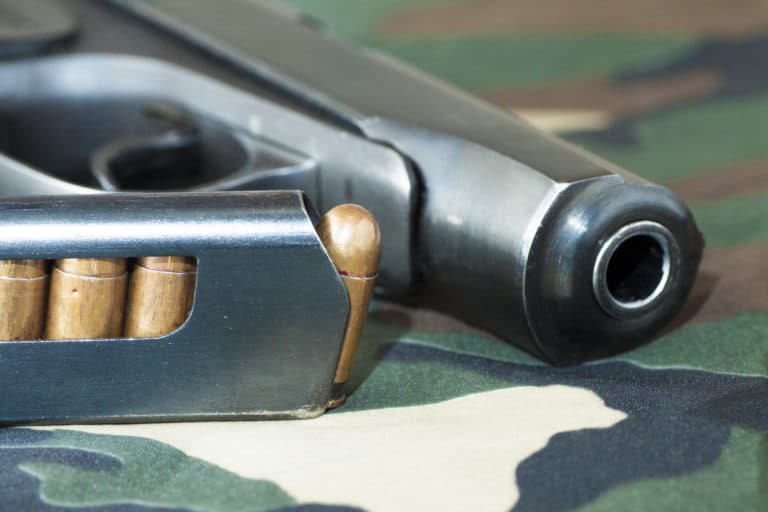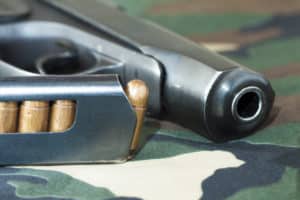 The Pre-Trial Intervention program in New Jersey (known as "PTI") is reserved for first time offenders. It is also only typically available on third and fourth degree indictable (felony) level offenses. Most gun charges in New Jersey (except sometimes BB or airsoft gun charges) are second degree crimes punishable by 5-10 years in New Jersey State Prison. As a result, it is difficult to gain admission into the PTI program in New Jersey if you are facing an illegal gun charge. However, difficult does not mean impossible. The gun charge defense lawyers at the Tormey Law Firm LLC have been successful in getting numerous clients in PTI despite facing illegal weapons possession offenses throughout New Jersey. Whether or not you can get into PTI depends on the circumstances of your case, the county prosecutor's office involved, and the specific charges you are facing. Contact our criminal defense lawyers immediately at (201)-614-2474 for a free initial consultation concerning your case. Our office will ensure the best possible outcome for your serious firearms related charges throughout NJ including in Middlesex County, Ocean County, Monmouth County, and Somerset County.
Here is a review from one of the many satisfied clients of the Tormey Law Firm LLC:
"I was extremely happy with the performance, support and professionalism of Travis Tormey in my son's recent court case. Before we even hired him he consulted with us via telephone and spent a considerable amount of time answering our questions and giving us additional information. Once hired, he was truthful at all times at what my son was up against. Travis truly worked to secure what was in my son's best interest. He got charges reduced and fines lessened. I have gone on to recommend Travis to 2 other friends who have been just as happy with him." 5 stars – Ellen
PTI in New Jersey Weapons Cases: The Application Process
Once you have been charged with an illegal weapons offense in NJ, you will appear in the Superior Court in the county in which you have been charged to resolve the case. Resolving the case could mean a dismissal, a plea agreement with the State, admission into the PTI program, or ultimately a trial by jury. Once you appear in Superior Court, if you are a first time offender, you are eligible to make application for the Pre-Trial Intervention program. This program, if you are admitted, will allow the charges to be suspended during a period of probation. The State will require you to comply with certain conditions of probation which could include:
Remaining arrest free
Completing community service
Submitting to a drug/alcohol evaluation and complying with any recommendations of same
Attending AA/NA meetings
Forfeiting the weapon involved
Passing random drug tests
Maintaining gainful employment
To apply for PTI, you must submit a $75 application fee. You will be interviewed by the probation department in the county in which you were charged. They will ask you about prior history, employment, school, and ultimately the circumstances surrounding your offense. These statements you make can not be used against you in court.
The probation officer will then make a recommendation to the prosecutor and the Judge that you are a good candidate or not a good candidate for the PTI program. If you are rejected by the probation officer, you do have the right to appeal.
It is typically a good idea for your attorney to submit a package in support of your PTI application. This package can include proof of employment, character letters, awards, and anything else that could convince the probation officer and the prosecutor that you are a good candidate for the PTI program.
Once you are recommended by the probation department, it is then up to the prosecutor's office. If the prosecutor recommends you, then you will be admitted into the PTI program. If not, then you have the right to appeal that decision. These appeals are difficult to win though as you must show that the prosecutor/State "abused their discretion" in rejecting your PTI application. This is a difficult standard of proof and burden to overcome.
In some cases a plea may also be required with your entry into PTI. For example, for a second degree gun charge, unlawful possession of a weapon, it may be required that you plead guilty before getting into PTI. This is often referred to as a plea PTI or "pleaTI." The plea only becomes relevant if the defendant violates PTI. In such cases where the defendant violates the PTI, then he or she is exposed to the maximum fine/penalties associated with the offense. Thus, if you violate PTI, they have your plea and you will get sentenced on the charge that you pled guilty to. A plea can also impact immigration status even though it is not going to be used unless you violate the PTI. It is important, however, that if you are not a United States citizen that you speak with an immigration attorney before you enter a plea.
To successfully do the plea, plea forms must be filled out first. The plea forms advise the defendant of the exposures associated with the plea. For a plea to unlawful possession of a weapon, a defendant would be exposed to $150,000 fine, a $50 Victim's of Crime Compensation fee and a maximum prison sentence of up to 10 years. The plea forms ensure defendant's understanding of what he or she is pleading guilty to and to go over any relevant questions you may have with your attorney before entering the plea. Once this step is completed, then you will put your plea on the record with the Judge. At the time of the plea, there will be a factual basis put on the record as well. This means that your attorney may go through a brief summary of the facts of your case with you on the record so that the Judge can accept your plea. The factual basis essentially puts your plea in context of the facts of your case. If the plea successfully goes through on the record, then the next step would be entering you into PTI.
If you are admitted into PTI and you successfully complete the probationary period, the charges are dismissed. This allows you to avoid a felony conviction on your record. The only record that remains is the arrest. There is a six-month waiting period after you complete PTI and then you can file an expungement to have the arrest removed.
If you complete all of the conditions early, you may then be eligible to file a Motion to Terminate PTI early. If you are in a position to file this Motion, it is generally best to wait about half way through to begin this process. Once you have completed half of the PTI term and all of the standard and special conditions required, a defendant is in a better position to show the Court that you complied with and were amenable to probation.
NOTE: PTI is only available to first-time offenders. In addition, PTI is a one time program. You can only use it once in your lifetime. If you have used PTI, a conditional discharge, or a conditional dismissal in the past, then you are not eligible for it again.
Can I get PTI program on my NJ gun charge? Contact Us Today
For more information, contact the firearms defense lawyers at the Tormey Law Firm LLC at (201)-614-2474.