Possession of a Weapon for an Unlawful Purpose Charge
"A possession of a weapon for an unlawful purpose charge in violation of N.J.S.A. 2C:39-4 is a serious felony arrest in New Jersey. If a firearm is involved, this is typically graded as a second degree offense punishable by 5-10 years in state prison with a presumption of jail time, even for first time offenders."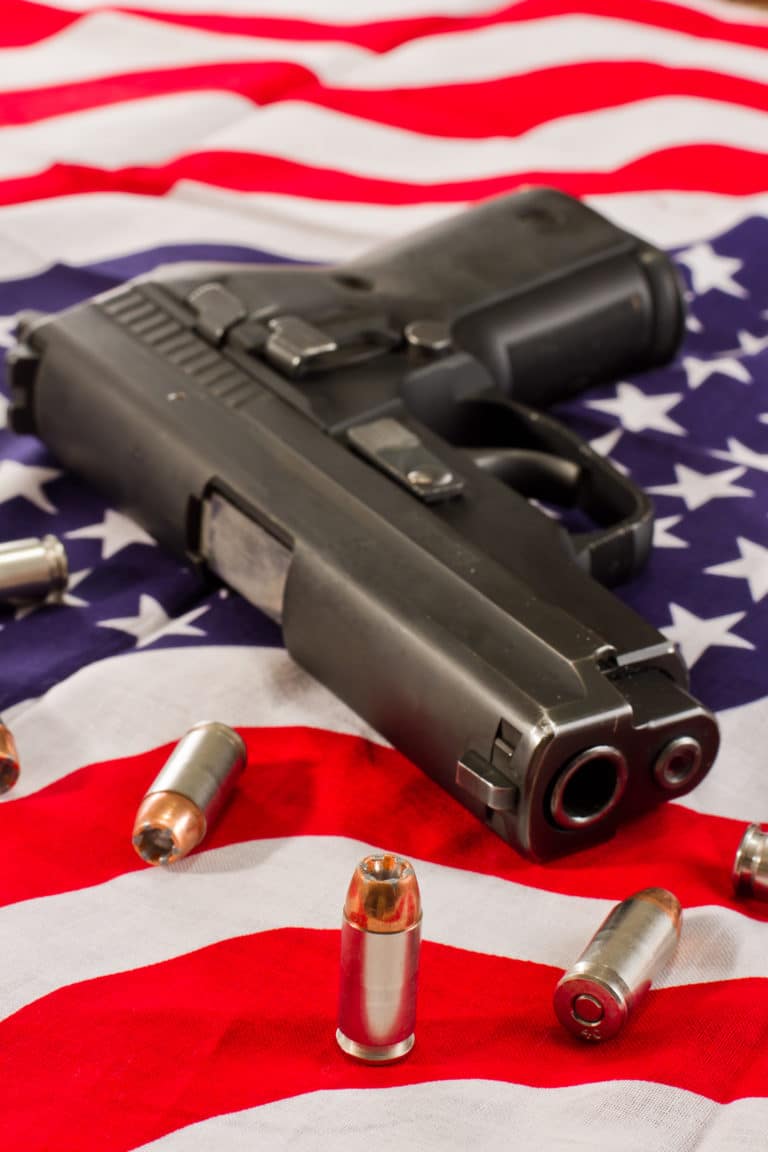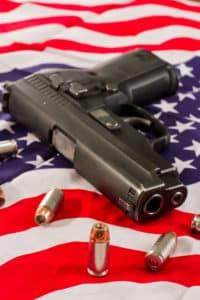 If you or a loved one has been charged with possession of weapon for unlawful purpose, the Tormey Law Firm can help. Our experienced firearms defense lawyers have been representing clients charged with illegal gun possession in NJ for many years in Elizabeth, New Brunswick, Somerville, and Newton. In fact, members of our trial team include several former county prosecutors who prosecuted gun offenses for the State of NJ – now they will be working for you on creating a comprehensive defense strategy to combat your charges in court. Contact our offices anytime for immediate assistance at (201)-614-2474. The initial consultation is always provided free of charge.
Note: Mr. Tormey, our firm's managing partner, was recently recognized as one of the top 10 criminal defense attorneys in the State of New Jersey by the American Jurist Institute.
Here is a review from one of the many satisfied clients of the Tormey Law Firm LLC:
"I was extremely happy with the performance, support and professionalism of Travis Tormey in my son's recent court case. Before we even hired him he consulted with us via telephone and spent a considerable amount of time answering our questions and giving us additional information. Once hired, he was truthful at all times at what my son was up against. Travis truly worked to secure what was in my son's best interest. He got charges reduced and fines lessened. I have gone on to recommend Travis to 2 other friends who have been just as happy with him." 5 stars – Ellen
Possession of a Weapon for an Unlawful Purpose : NJSA 2C:39-4
A charge for possession of a weapon for an unlawful purpose is governed by N.J.S.A. 2C:39-4. It is important to remember that these charges are not based on the mere possession of the weapon, such as an unlawful possession of a weapon charge. In this case, the possession of the weapon itself may not have been illegal, if you have a valid firearms ID card and are in your own home for example. However, the charges arise based on the way the weapon was used – such as pointing the weapon at a neighbor or threatening a wife or husband with it. In scenarios involving possession of a handgun, shotgun, rifle, or other firearm for an unlawful purpose, the charges are filed under section (a)(1) which is a crime of the second degree punishable by 5-10 years in prison if convicted.
NOTE: All firearms offenses in New Jersey are governed by the Graves Act. This law requires mandatory prison time and parole ineligibility if convicted of these weapons offenses even for someone with no prior criminal history. For example, the typical offer on a second degree gun charge to someone with no prior record is five (5) years in prison, three (3) years to be served without the possibility of parole. If you have a prior criminal record, the offer usually goes up from there.
Sections (b) and (c) of the statute governs explosives and other destructive devices respectively, which are also second degree offenses. Section (d) governs other weapons which is a third degree crime (like a knife or a baseball bat). A third degree crime is punishable by 3-5 years in jail with a presumption of non-incarceration for first time offenders.
Finally, section (e) governs imitation firearms which is a crime of the fourth degree, the lowest level indictable (felony) we have in the State of NJ. This is punishable by up to 18 months in state prison if convicted.
What is the State required to prove for weapon possession with an unlawful purpose charge?
For this specific offense, the State is required to prove that the defendant: possessed a weapon, with purpose to use it unlawfully, and it was possessed to be used unlawfully against another person or property. Here, the type of weapons are defined under N.J.S.A. 2C:39-1, and include, but are not limited to: handguns, antique firearms, rifles, shotguns, imitation firearms, explosives, destructive devices and more.  The unlawful purpose component can be met when an individual uses a weapon to commit an illegal act against another or possesses the weapon with that intention.
The degree of an unlawful purpose offense varies by the type of weapon used. The type of weapon for the charge also determines whether a mandatory minimum sentence is required and whether a presumption of incarceration applies. With additional requirements such as those mandated by the Graves Act, the prison time must be sufficient to comply with the law.
Penalties for Weapon Possession with Unlawful Purpose
As you can see, the grading of these offenses is on a sliding scale. The most serious weapon is a firearm which is a second degree offense punishable by the following:
$150,000 fine
5-10 Years in Prison
Up to 5 Years Probation
Graves Act – period of prison time and parole ineligibility
Permanent felony on your record
The second group of offenses includes knives, baseball bats, mace, and most other weapons. This is a third degree crime punishable by the following:
$15,000 fine
3-5 Years in Prison
Up to 5 Years Probation
Permanent felony on your record
Potentially PTI eligible if no prior record
Lastly, any imitation firearms such as toys and fake guns are graded as a fourth degree felony punishable by the following:
$10,000 fine
Max 18 Months in Prison
Up to 5 Years Probation
Permanent felony on your record
Potentially PTI eligible if no prior record
The Most Common Charges: Road Rage and Domestic Violence
The two most common scenarios we see with regard to these types of charges are during road rage incidents or domestic violence incidents. First, we have represented several clients who were charged with possession of a weapon for an unlawful purpose for allegedly brandishing or pointing a weapon during a road rage dispute.
The second most common scenario is during an alleged domestic violence incident. This can involve guns but also other weapons including knives. In addition, a gun which is legally owned in your home can still lead to this type of charge if it is alleged that the gun was used to threaten your spouse or another household member. In situations involving domestic violence and possession of a weapon for an unlawful purpose, the accompanying charge is often terroristic threats.
In some other cases, a person may be charged with armed robbery plus a violation of N.J.S.A. 2C:39-4 if they possessed a weapon while committing a robbery. Armed burglary is a similar example that often occurs in conjunction with weapons for unlawful purposes. Lastly, aggravated assault with a deadly weapon is a frequent companion offense with unlawful purpose charges. The most significant implication of being charged with a weapons offense and another crime, whether it be unlawful possession of a firearm and possession of a firearm for an unlawful purpose, or terroristic threats charges and 2C:39-4 charges, the consequences worsen when multiple offenses are charged in the same case. This can mean a longer prison sentence, higher fines, and even sentences that must be served consecutively as opposed to concurrently.
Arrested for Possession of Weapon for Unlawful Purpose? Contact us today
As you can see, the penalties for possession of a weapon for an unlawful purpose are severe. Let our weapons defense lawyers fight these serious charges and work to have them lowered or dismissed. With over 70 years of combined experience and successful weapons case results in counties across the state of New Jersey, our team is exceptionally prepared to challenge the prosecution's case and protect your rights at every phase of the legal process. Contact our offices anytime for a free consultation at (201)-614-2474.