National Instant Criminal Background Check System (NICS)
New Jersey Gun Lawyers Near Me with Offices in Bergen, Morris, and Essex Counties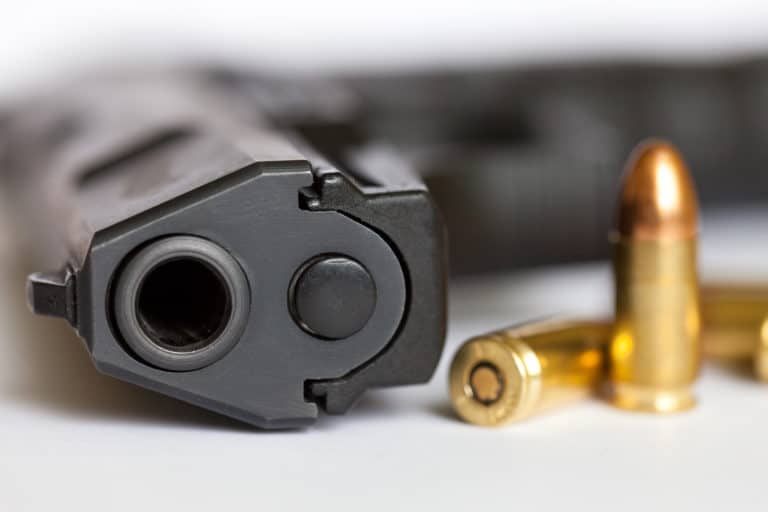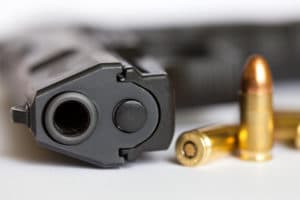 The process for purchasing a firearm in the United States is highly variable, determined primarily by the state within which the individual attempts to make the purchase and subsequently, by the state in which he or she lives. New Jersey has enacted its own rules with regard to gun purchasing, registration, and permits. However, the U.S. Federal government has also implemented a number of laws and processes to regulate the purchase and possession of firearms. One such federal measure is the National Instant Criminal Background Check System (NICS), a federal database which is employed to validate the eligibility of prospective gun owners. In order to successfully navigate the complexities of the gun purchase and permitting process, it is highly advisable to have an experienced attorney on your side.
At The Tormey Law Firm, our seasoned New Jersey weapons lawyers have a breadth of knowledge and experience regarding New Jersey gun laws. We assist clients across the state with a vast array of gun-related issues, including the firearms permit application process, appeals of gun permit denials, return of weapons hearings resulting from domestic violence, expungements to obtain gun permits, and criminal defense for those facing criminal weapons charges. Our team is composed of attorneys from a diverse set of backgrounds, including those who have served as gun prosecutors, members of the Attorney General's Office, and members of County Weapons Forfeiture Units during their careers. In addition, our founder, Travis J. Tormey, is a highly recognized criminal defense attorney who was recently named among the Top 10 Criminal Defense Attorneys in New Jersey by the American Jurist Institute. To speak with one of our New Jersey weapons lawyers today, contact our offices at (201)-614-2474 for a free initial consultation.
What is the National Instant Criminal Background Check System (NICS)?
The National Instant Criminal Background Check System (NICS), is a federal database that is used by federally licensed firearms dealers to validate the eligibility of prospective gun purchasers. The system was first introduced in the Brady Handgun Violence Prevention Act of 1993 and was subsequently implemented by the FBI in 1998.
The process of NICS is as follows: the prospective gun purchaser must complete the Firearms Transaction Record form (ATF Form 4473), which is required when purchasing a firearm from a Federal Firearms License holder. Then, the licensed dealer contacts the NICS via phone or computer to initiate the background check. The NICS check utilizes three databases: the National Crime Information Center (NCIC), the Interstate Identification Index (III), and the NICS Index.
Typically, the results of an NICS check are provided to the dealer in just a few minutes; however, the FBI is given up to 3 business days to determine eligibility. If the name, birth date, and personal information of the applicant is not found in any of the databases, he or she will be approved. If the FBI does not provide an answer within 3 business days, the dealer is legally permitted to move forward with the sale or transfer.
How Does NICS Work in New Jersey?
Some states have created their own NICS programs, becoming a point of contact (POC) between federally licensed firearms dealers and the NICS. New Jersey is one such state. As such, individuals in New Jersey are required to pay a $15 fee when submitting to this process.
Reasons for a Denial After a NICS Check in New Jersey
According to the FBI, the following individuals are considered prohibited persons, which means they will be considered ineligible for a firearms purchase or transfer after a NICS background check:
A person who has been convicted in any court of a crime punishable by imprisonment for a term exceeding one year or any state offense classified by the state as a misdemeanor and is punishable by a term of imprisonment of more than two years.
Persons who are fugitives of justice—for example, the subject of an active felony or misdemeanor warrant.
An unlawful user and/or an addict of any controlled substance; for example, a person convicted for the use or possession of a controlled substance within the past year; or a person with multiple arrests for the use or possession of a controlled substance within the past five years with the most recent arrest occurring within the past year; or a person found through a drug test to use a controlled substance unlawfully, provided the test was administered within the past year.
A person adjudicated mental defective or involuntarily committed to a mental institution or incompetent to handle own affairs, including dispositions to criminal charges of found not guilty by reason of insanity or found incompetent to stand trial.
A person who, being an alien, is illegally or unlawfully in the United States.
A person who, being an alien except as provided in subsection (y) (2), has been admitted to the United States under a non-immigrant visa.
A person dishonorably discharged from the United States Armed Forces.
A person who has renounced his/her United States citizenship.
The subject of a protective order issued after a hearing in which the respondent had notice that restrains them from harassing, stalking, or threatening an intimate partner or child of such partner. This does not include ex parte orders.
A person convicted in any court of a misdemeanor crime which includes the use or attempted use of physical force or threatened use of a deadly weapon and the defendant was the spouse, former spouse, parent, guardian of the victim, by a person with whom the victim shares a child in common, by a person who is cohabiting with or has cohabited in the past with the victim as a spouse, parent, guardian or similar situation to a spouse, parent or guardian of the victim.
A person who is under indictment or information for a crime punishable by imprisonment for a term exceeding one year.
For additional information about criminal background checks and gun purchasing in New Jersey, contact our NJ gun lawyers today at (201)-614-2474. One of our highly knowledgeable weapons attorneys will be happy to answer your questions and provide you with a cost-free consultation.