New Jersey Domestic Violence Weapons Forfeiture Attorneys
Defending Clients Against Seizure of Weapons in New Jersey Domestic Violence Cases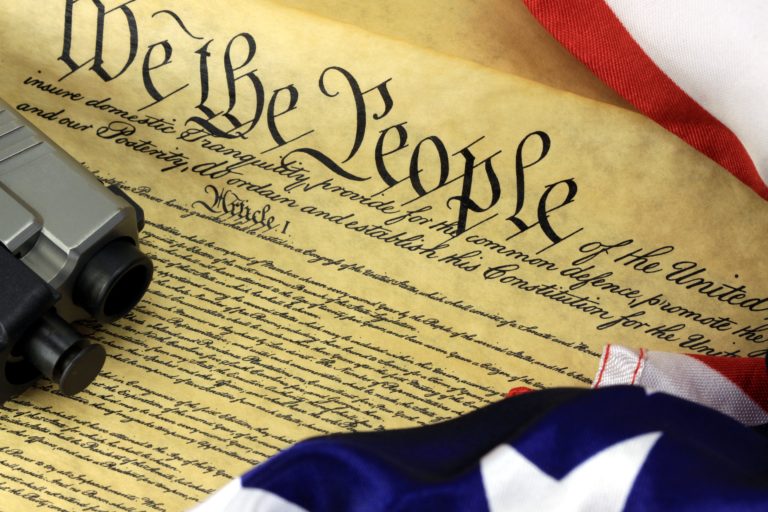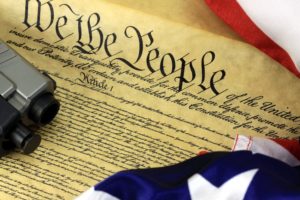 Were your weapons seized based on a NJ domestic violence arrest or a temporary restraining order (TRO) being filed against you? Are the police or prosecutors refusing to return your weapons and filing a forfeiture action to try to keep your weapons permanently?
The highly skilled criminal defense attorneys at the Tormey Law Firm have extensive experience with domestic violence and weapons defense. Our lawyers represent defendants in restraining order proceedings, criminal cases linked to domestic violence, and associated hearings involving weapons forfeiture in New Jersey. With a defense team including several former county prosecutors who served on behalf of the State in domestic violence and weapons cases, as well as a former member of the Morris County Prosecutor's Office's Weapons Forfeiture unit, we have unique insight into the State's approach to these cases. Now, we leverage our extensive experience on the other side of the legal aisle to build the most effective strategies for representing clients in domestic violence and weapons forfeiture hearings.
With offices in Newark, Morristown, and Hackensack, we regularly appear in courts across New Jersey, including in Essex, Bergen, and Morris counties, fighting for the rights of those whose weapons were confiscated as a result of alleged acts of domestic violence. If you find yourself in a similar situation, you deserve an aggressive advocate who will work tirelessly to restore your reputation and retrieve what is rightfully yours. For additional information and the answers you need to move forward, contact our offices today at (201)-614-2474. Initial consultations are always provided free of charge.
Seizure of Weapons at a Domestic Violence Scene in New Jersey
When an alleged act of domestic violence occurs in New Jersey, and law enforcement authorities are called to the scene, responding officers are required to arrest the individual accused of domestic violence if their initial investigation reveals probable cause that an act of domestic violence occurred. Police are also required to adhere to a strict protocol with regard to weapons in cases of domestic violence. The New Jersey Statute that addresses procedure involving weapons at a domestic violence scene is found in section N.J.S.A. 2C:25-21d(1) of the New Jersey Criminal Code and is entitled "Seizure of Weapons for Safekeeping."
According to this statute, if a responding officer finds probable cause that an act of domestic violence occurred, they must question everyone present to determine if there are weapons on the premises. If the officer reasonably believes that a weapon would expose the victim to a risk of serious bodily injury, the officer must confiscate the weapon. There are a variety of ways that an officer might identify the presence of weapon, including:
Observing the weapon in plain view
Learning from a person at the scene that a weapon is present
Obtaining consent from the victim to search the premises for weapons (note that if the victim and alleged assailant share a residence, the victim can provide consent to the search)
Requesting that the alleged assailant or a third party who possesses the weapon voluntarily surrender the weapon
Obtaining a search warrant for the search and seizure of weapons, if the accused individual refuses to consent to the search and the victim does not have authority to consent
Seizure of a Weapons after a Temporary or Final Restraining Order in New Jersey
New Jersey law also mandates that a person subject to a temporary or final restraining order surrender their weapon(s). This policy is outlined in sections N.J.S.A. 2C:25-26 and N.J.S.A. 2C:25-28j of the New Jersey Criminal Code, entitled "Seizure of a Weapon Pursuant to Court Order." Under this policy, if an alleged victim of domestic violence victim obtains a temporary restraining order ("TRO") or a final restraining order ("FRO"), an officer must demand that the accused person surrender the weapon. If the person refuses to surrender their weapon, the officer must:
Inform the person that the court order authorizes a search of the premises for the named weapon;
If the person refuses to surrender the named weapon, arrest the person for failing to comply with the court order; and
Conduct a search of the named premises for the named weapon and seize the named weapon upon discovery.
Types of Weapons that can be Seized based on Domestic Violence Allegations
It is important to understand exactly what constitutes a "weapon" in these circumstances. When most people think of a weapon in a criminal context, they probably think of a firearm such as a handgun, rifle, machine gun, or other assault weapon. As set forth by the NJ Criminal Code, however, the types of weapons that may be seized by law enforcement in a domestic violence case include stun guns, knives, brass knuckles, slingshots, and any other object that can be used to cause serious bodily harm. This means that just about any object that could be used to inflict violence against someone may be subject to police seizure in a domestic violence incident.
Of course, the type of weapon that is typically at issue in these cases is a handgun or other type of firearm. Importantly, even if you are not accused of using the firearm against the alleged victim, the police can still potentially seize it. Moreover, depending on what happens in your case, you could permanently lose your firearm, as well as your firearms ID card and/or handgun purchaser permit. If the weapon confiscated is a firearm, the officer will also obtain the accused person's firearm purchaser identification card, permit, and any other licenses or authorizations related to firearms.
Process after a Weapon is Seized in New Jersey Domestic Violence Cases
After officers seize a weapon, they must immediately transfer the weapon, firearms purchase identification card, permit, and any other licenses to the Prosecutor's Office in the county in which the alleged act of domestic violence occurred. They must also provide the Prosecutor's Office with the domestic violence police report, domestic violence complaint if criminal charges were filed, and the temporary restraining order if applicable.
Within 45 days, the Prosecutor's Office must determine whether or not to file a forfeiture action to permanently remove the weapon(s) from the person's possession, as well as to revoke their permits and licenses. They may also elect to return the weapon(s) to the person. If the Prosecutor moves forward with the forfeiture action, a hearing must be held at the Superior Court within 45 days of the notice from the Prosecutor. At this hearing, the Court will determine whether to return the weapon(s) or to permanently remove the weapon(s) from the person's possession. If the Court does not return the weapon(s) to the person, he or she is now barred from purchasing, owning, possessing, or controlling any firearm in the state of New Jersey.
Contact our Bergen County Weapons Seizure Lawyers for a Free Consultation
Clearly, the stakes in domestic violence weapons forfeiture case are exceedingly high, with implications that can permanently alter your life and the rights that you are afforded under the law. To protect yourself and your liberties, it is essential to enlist a legal advocate who will fight tirelessly on your behalf. Contact our New Jersey weapons seizure attorneys today to begin building your case.