Carjacking Defense Lawyers in New Jersey
"NJ carjacking offenses generally occur when the defendant uses or threatens to use force while stealing a motor vehicle. This is a first degree crime which carries a prison term of 10 to 30 years. There is also a mandatory term of parole ineligibility under the No Early Release Act for those convicted."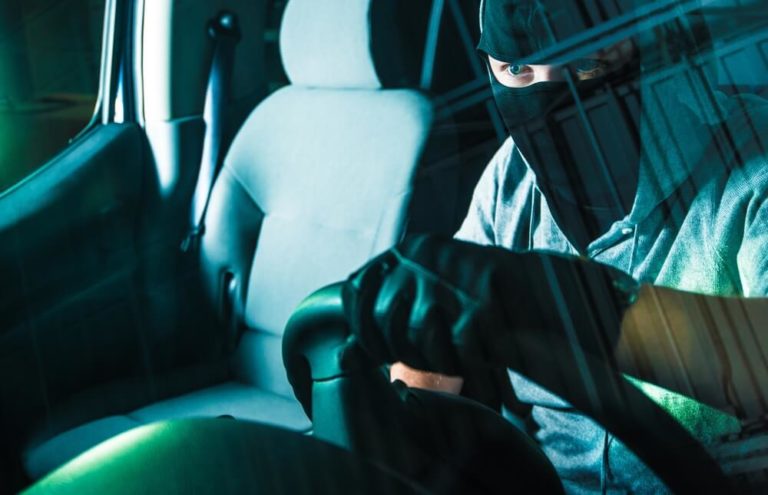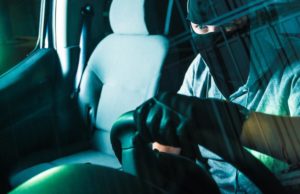 Have you recently been accused of carjacking in New Jersey? It's important to realize that this elevates the severity of the legal response in your case and that you need a criminal defense attorney to assist you with preparing your defense as soon as possible. Discover more about what the offense of carjacking means, potential penalties, mandatory provisions under the statute, how a weapon can become involved, and related charges for possession of a weapon for an unlawful purpose below. To discuss your case with a highly experienced NJ carjacking defense lawyer who can advise and assist you when facing these serious charges, contact us at (201)-614-2474 today. Our attorneys have defended numerous clients charged with carjacking in Bergen County, Morris County, Essex County, Union County, Passaic County, and throughout New Jersey. With award-winning attorneys on staff and a track record of dismissals and successful results, we have the knowledge and skill to fight for you. Whether your best outcome involves a plea to a lesser offense or an outright dismissal, we will work tirelessly to minimize or mitigate the potential punishments you are facing if convicted. Call now for a free consultation.
Basics of Carjacking Offenses under NJ Law
If you have been accused of using force to steal a car, this will likely be charged as carjacking in New Jersey. This is considered a violent crime and therefore, carries penalties in line with similar serious violent crimes. Per the governing statute, N.J.S.A. 2C:15-2, carjacking is a first degree crime. First degree crimes are the most serious offenses for which you can be charged under the NJ Criminal Code. In order for this offense to apply, you must have been accused of threatening bodily injury to a person in a vehicle, operating the vehicle while the original occupant is still inside it, threatening to commit a felony, or trying to illegally take a motor vehicle and using force to do so. Even showing a weapon to a person while attempting to take a car from their possession could qualify as carjacking.
In fact, showing a weapon while attempting to steal a car is often the scenario that leads to a carjacking charge. The presence of a weapon makes the possibility of a conviction for carjacking much more likely, even if that item is a knife or other kind of weapon other than a gun. Having a criminal defense attorney who is familiar with defenses that can be used to invalidate claims that you had a weapon during the commission of a carjacking is essential to protecting your rights.
Punishments for Carjacking in NJ
Make no mistake, the law is applied in a heavy-handed fashion for carjacking charges, especially in cases where a weapon was allegedly shown or used. Upon conviction for carjacking in New Jersey, you face between 10 and 30 years in prison in the worst case scenario, but a mandatory minimum prison sentence of five years is also on the line. There are a few mandatory provisions under the carjacking statute worth noting. The consequences for carjacking are severe because it is a first degree crime that is also subject to the provisions of the No Early Release Act (NERA). This means that if convicted, you have to serve a minimum of 85% of your sentence before even having the opportunity for parole.
When you are initially arrested, you must be held in jail pending a bail determination because of the first degree crime classification. Due to the violent nature of the offense, it is also highly likely that the state will move to have you remanded without bail until the resolution of your case. In other words, a negative outcome in your detention hearing could mean you are kept in jail for months until after your case ends by way of plea agreement, dismissal, or trial verdict.
Facing Charges for a Weapon in a New Jersey Carjacking Case
Possession of a weapon for an unlawful purpose is often charged in connection with a carjacking offense. In some cases, this is a crime of the second degree, meaning that upon conviction, the person accused faces up to ten years in New Jersey state prison. You may be charged with possession of a weapon for an unlawful purpose for receiving, transferring, or possessing a community gun, or possessing a firearm or explosive device with purpose to use it against another. Possessing any other weapon for an unlawful purpose is a crime of the third degree that carries up to five years in state prison. Even objects that have a lawful purpose could still be classified as weapons, depending on the circumstance in which they were used. Notably, carjacking and possession of a weapon for an unlawful purpose are separate charges but may be issued at the same time for the same incident. Moreover, the charging of multiple offenses at the same time in connection with the same incident increases the possible penalties on the line and makes the case even more challenging to fight, since each individual charge must be defended. If you have already been accused of carjacking with a weapon, you need to entrust your case to a dedicated criminal defense lawyer who is familiar with courtroom procedure in New Jersey and well-versed in the different defenses that may be available to you.
Need Help with Carjacking Charges in NJ? Call Today
If you or a loved one has been charged with carjacking in New Jersey, your case should be discussed immediately with an attorney who can provide personalized guidance and answers based on the facts of your specific arrest and allegations. Don't hesitate to call our skilled New Jersey carjacking attorneys as soon as you or a loved one has been accused of this serious crime. With convenient office locations in five separate New Jersey counties, we defend clients in Hackensack, Newark, Paterson, Elizabeth, Morristown, and everywhere in between. Contact us online or by phone at (201)-614-2474 for more information. A member of our team is available immediately to provide you with a free consultation.