New Jersey Armed Burglary Lawyers
Second Degree Burglary Defense Attorneys in Bergen County and throughout NJ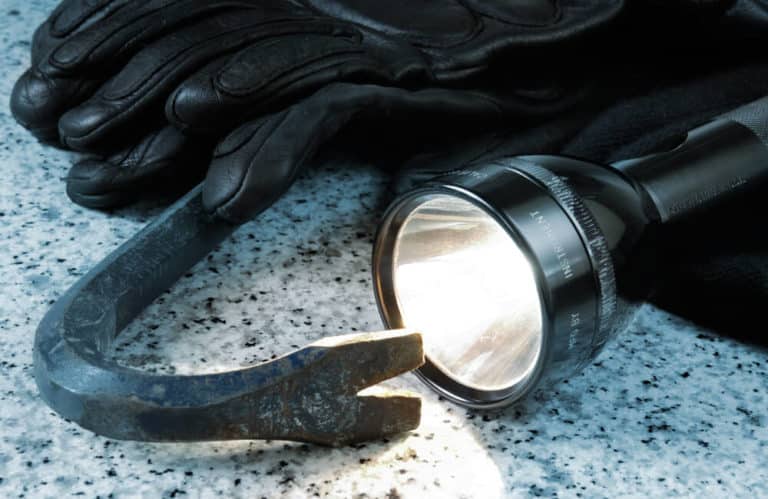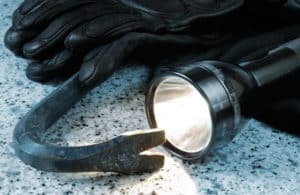 Armed burglary is one of the most serious crimes that appears in the New Jersey criminal code. As a result, the penalties for armed burglary can be severe. While a typical burglary charge is classified as a third degree crime, charges for burglary with a weapon become elevated to a second crime under N.J.S.A 2C:18-2. Often, a person will face burglary charges after breaking and entering into a residence, motor vehicle, store, or business. Unbeknownst to many, when these offenses occur and the defendant is in possession of a weapon, burglary charges and the potential consequences of a conviction are significantly enhanced. In fact, facing charges for a second degree burglary with a weapon means you are looking at a mandatory state prison sentence if you are ultimately found guilty. Not to mention the fact that charges for possession of a weapon for an unlawful purpose, theft, and other crimes may lead to additional prison time if convicted.
Seeking help from an experienced criminal defense lawyer is not only advisable, it is essentially necessary if you have been charged with second degree burglary or another indictable felony crime in New Jersey. When you want to achieve the best outcome in your case, you will need a knowledgeable New Jersey criminal attorney who can investigate the circumstances surrounding your burglary charges, pinpoint issues that may be raised to invalidate the state's case against you, and work diligently to secure a successful result. Depending on the case and the evidence, this may mean anything from a negotiated plea to lesser charges and reduced penalties, to an outright dismissal at trial. If you or someone you love has been accused of burglary while in possession of a weapon in New Jersey, contact our defense team for immediate assistance. We represent clients charged with second degree and third degree burglary in Bergen County, Morris County, Passaic County, Essex County, Monmouth County, and across NJ. To find out how we can help you in this trying time with so much on the line, call (201)-614-2474 for a free consultation.
Burglary Offenses in New Jersey
There are two distinct degrees of burglary crimes in NJ: third degree and second degree. Under New Jersey law section N.J.S.A 2C:18-2, burglary can be described as an act of breaking into or entering someone else's property without permission, whether that property is a home or a business, with the intent to commit a crime. Burglary is typically charged as third degree crime, but armed burglary can subject you to a significantly more serious second degree criminal charge. To establish a second degree armed burglary charge against you, prosecutors must prove not only the facts discussed above in connection with garden-variety burglary, but they must also prove that you were armed with explosives or a deadly weapon at the time that you broke into or snuck onto someone else's property. Deadly weapons are defined broadly under New Jersey law to include obvious weapons like knives or guns, as well as blunt objects like brass knuckles, baseball bats, or even shoes under certain circumstances. Threatening to harm someone with such a weapon during the course of a burglary can increase your chances of facing a second degree crime as well.
Clearly, there are a whole host of weapons that may lead the state to charge you with armed burglary in New Jersey. Beyond the weapon in question, the state must also establish your intent in order to gain a conviction for burglary. Specifically, to prove that you were committing the serious crime of armed burglary, prosecutors must prove more than that you were simply trespassing on someone else's property. They must prove that you intended to commit a crime while you were on that property. This can be easy for them to prove if police catch you with money or other stolen property in your possession, along with burglary tools and a weapon, or it can be difficult, if for example, you work on the premises in question. It is important to have your defense attorney analyze the evidence to determine whether you might be able to defend against the burglary charge based on the prosecution's inability to prove intent.
Punishments for Second Degree vs. Third Degree Burglary Charges in NJ
The consequences associated with garden-variety burglary charges on the one hand, and armed burglary charges on the other, can be monumental. This is because there are legal presumptions that may operate to keep you in or out of prison on a burglary charge depending on the facts of your case. One of the most important differences is the presumption of incarceration versus non-incarceration under New Jersey law. A typical third degree burglary charge is subject to the presumption of non-incarceration, meaning that unless you have an existing criminal record, you may not receive prison time for a first-time burglary conviction. The presumption is reversed for second degree crimes like armed burglary. In fact, the court presumes that you should serve prison time for a second degree crime unless you can show that you will not reoffend or endanger your community.
While third degree burglary charges may be resolved by way of entrance into the Pre-Trial Intervention program, whereby first-time offenders can get their charges dismissed by successfully completing program requirements, second degree burglary charges require special approval to get into PTI. It can be much more difficult to obtain entrance into Pre-Trial Intervention when your burglary crime is second degree.
An additional difference between regular third degree burglary and second degree armed burglary charges is the associated penalty for those convicted. Specifically, a third degree conviction exposes you to 3-5 years in prison and fines up to $15,000. Conversely, a second degree conviction for armed burglary could result in 5-10 years in prison and fines up to a shocking $150,000.
Charged with Armed Burglary in NJ?
Regardless of the specific burglary charges you are facing in New Jersey, the skilled criminal defense lawyers at our firm can help present your best case in the face of prosecution. We know that prosecutors often seek severe punishments in cases involving burglary, especially those involving weapons, and our attorneys are committed to fighting for you. With local offices in five different counties, we appear in courts in New Brunswick, Hackensack, Newark, Paterson, Morristown, Toms River, and everywhere in between on behalf of our clients. For a free consultation with a seasoned criminal lawyer who can zealously defend you, call (201)-614-2474 or contact us online today.