The Graves Act in New Jersey Gun Cases
Weapons Defense Lawyers with offices in Newark, NJ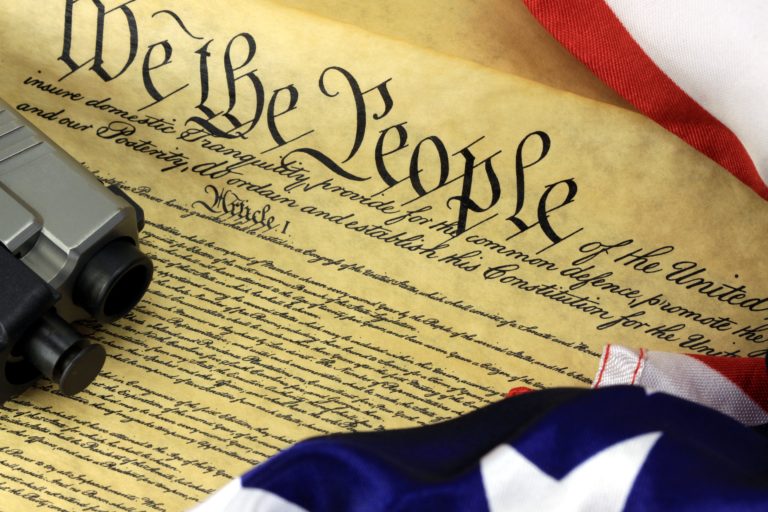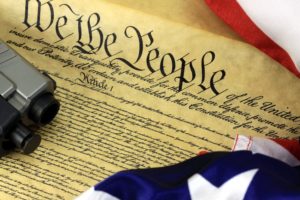 The Graves Act is the statute in New Jersey that regulates gun violations. Specifically, it is one of the most stringent gun laws in the United States. A violation under the Graves Act requires the defendant to serve a lengthy prison sentence and a long period of parole ineligibility even if the defendant has no prior criminal record. To avoid this, the State must apply for and obtain a Graves Act waiver which is only done in rare cases. If you have been arrested and charged with an illegal weapon in NJ, we can help.
The weapons defense lawyers at the Tormey Law Firm LLC represent clients charged with unlawful possession of a weapon, possession of a weapon for an unlawful purpose, and certain persons (felons) not to possess weapons in Hackensack, Morristown, Paterson, and Newark, New Jersey. In fact, our criminal trial team is composed of several former prosecutors who used to prosecute gun cases for the State of New Jersey and now use that expertise to defend our clients charged with these same offenses. In addition, our managing partner, Mr. Travis Tormey was recently recognized as one of the top 10 criminal lawyers in the State of New Jersey by the American Jurist Institute. For immediate assistance with a weapons case, contact our offices anytime at (201)-614-2474. The initial consultation is always provided free of charge.
Here is a review from one of the many satisfied clients of the Tormey Law Firm LLC:
"I was extremely happy with the performance, support and professionalism of Travis Tormey in my son's recent court case. Before we even hired him he consulted with us via telephone and spent a considerable amount of time answering our questions and giving us additional information. Once hired, he was truthful at all times at what my son was up against. Travis truly worked to secure what was in my son's best interest. He got charges reduced and fines lessened. I have gone on to recommend Travis to 2 other friends who have been just as happy with him." 5 stars – Ellen
The Graves Act – N.J.S.A. 2C: 43-6
The Graves Act is a law in New Jersey which governs most of the guns and weapons offenses in this state. It is codified under N.J.S.A. 2C:43-6 which covers offenses for handguns, firearms, shotguns, machine guns, rifles, defaced firearms, and assault weapons. It also governs charges for possession of any of these illegal firearms with an unlawful purpose (meaning to use it illegally by threatening, pointing, etc.)
A complaint for a Graves Act offense can be lodged against you if you: 1) possess the above weapons without a permit, 2) possess them while in the course of distributing drugs or possessing controlled dangerous substances with the intent to distribute, 3) are accused of defacing a firearm, 4) are a certain person prohibited from having weapons or, 5) manufacture or transport weapons illegally. 
Any of these offenses covered by the Graves Act require mandatory prison sentences and parole ineligibility if convicted. This applies even to a defendant with no prior criminal history. For example, the typical plea offer on a weapons offense to someone with no prior record is 5 years in state prison, 42 months to be served without the possibility of parole. The offers typically get higher from there if the defendant has a prior criminal record.
Repeat and First-Time Offenders
The Graves Act imposes enhanced penalties for defendants who have a prior conviction for a weapons offense. This includes an extension of any prison sentence for the new weapons offense. For example, if you have a prior conviction for a serious gun crime on your record, and you are then convicted of another gun crime like second degree illegal possession of a handgun, you could be subject to a sentencing minimum of five (5) years in state prison for that offense. This is because the Graves Act's "repeat gun offender" provision would apply to your new charges.
Additionally, it is important to understand that the consequences of a conviction or guilty plea in a case involving a Graves Act offense are not just limited to repeat offenders. The fact is that even first-time offenders with no previous arrests or convictions on their record are subject to the same penalties for Graves Act offenses. Just one mistake could result in you being convicted of a felony gun crime and having to serve several years in prison, unless you can take advantage of one of the avenues for avoiding prison time.
Avoiding Mandatory Penalties
In order to depart from these strict mandatory penalties, the county prosecutor has to apply to the Attorney General's office for a "Graves Act Waiver". This waiver allows the prosecutor's office to lower these plea offers from the standard prison time and parole ineligibility. The first and most common waiver is to reduce the plea offer from 5 years to 3 years and the parole ineligibility from 42 months to 1 year. The second and better option is to get a Graves Act waiver so that the defendant can be sentenced to non-custodial probation and avoid prison altogether. The defendant would still end up with a felony on his or her record though. Finally, a home run in these cases is admission into the Pre-Trial Intervention ("PTI) program which allows the defendant to avoid prison time and a felony on their record if they successfully complete the diversionary program. Our lawyers have been very successful in getting clients into the PTI program when charged with illegal weapons offenses in several counties in New Jersey.
Fight an Illegal Arrest Gun Charge in New Jersey – Contact the Tormey Law Firm Now
Sadly, many unsuspecting people get charged with Graves Act offenses in New Jersey either due to ignorance of the law or because they were in the wrong place at the wrong time. If this happened to you and you are facing mandatory minimum sentence for guns or weapons charges, we can help. For more information, contact our weapons defense lawyers anytime for a free initial consultation at (201)-614-2474.