First Degree Aggravated Sexual Assault with a Weapon in New Jersey
"Possession or Use of a Weapon during a Sexual Assault is elevated to a first degree crime for Aggravated Sexual Assault. According to NJSA 2C:14-2a, these sex crimes carry the harshest penalties, including 10 to 20 years in prison with a minimum term of imprisonment without parole eligibility. Depending on the age of the victim, a minimum of 25 years and up to life in prison may apply to someone convicted."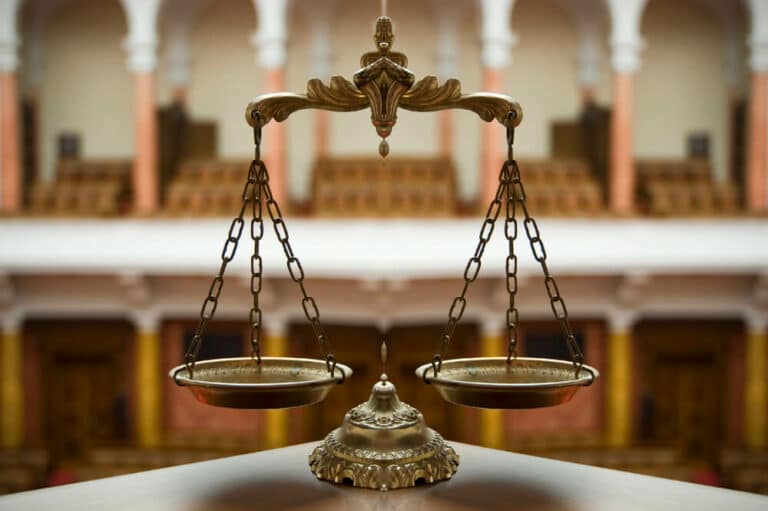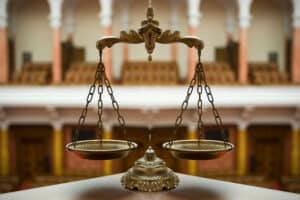 Merely being accused of a sex crime can do significant damage to your reputation and cause serious long-terms problems. If you are convicted of a sex crime, the consequences are even worse: you are likely looking at prison time, as well as being labeled a "sex offender" in the future. In New Jersey, one of the most serious crimes that a person can be charged with is sexual assault, which usually means either forcible rape or statutory rape. When rape involves the possession or use of a weapon, the charges become elevated to aggravated sexual assault. A conviction for aggravated sexual assault, violating NJSA 2C:14-2a, will expose the defendant to some of the most severe penalties in the NJ criminal justice system, which is why anyone facing these charges needs to secure qualified legal counsel immediately and begin preparing a strong defense.
The team of defense lawyers at The Tormey Law Firm has nearly 70 years of combined experience handling criminal charges involving weapons in courts throughout New Jersey, including in Bergen County, Passaic County, Hudson County, Union County, Essex County, and Middlesex County. We understand the gravity of the situation when you are facing lifelong parole supervision, sex offender registration under Megan's Law, incarceration for anywhere from 10 years to life, a mandatory minimum prison term, and the actual reality of what a conviction for aggravated sexual assault could mean for your life. If you have been charged with a felony crime for being armed with a weapon during a sex offense in New Jersey, don't hesitate to contact us today at (201)-614-2474 to discuss the circumstances of your case in a free consultation.
What Constitutes Sexual Assault in New Jersey?
Both sexual assault and aggravated sexual assault are addressed by the same statute in the NJ Criminal Code: N.J.S.A. 2C:14-2. The statute lists the acts that can lead to a person being charged with sexual assault, which include the following:
Rape: Any kind of unwanted sexual penetration can lead to Sexual Assault charges. This includes forcible rape, as well as sex that occurred as a result of coercion by the offender.
Statutory Rape of a Minor: If the victim is between the ages of 13 and 16, and the offender is at least four (4) years older than the victim, then criminal charges for Sexual Assault may be appropriate.
Sex with a Minor by an Adult Exercising Control Over the Minor: If the offender was in a supervisory position over the victim, and the victim was between the ages of 16 and 18, then Sexual Assault charges may be brought against the offender because, technically, the minor victim is not able to consent to sexual intercourse in these circumstances.
Sexual Contact with a Minor: If a person commits an act of sexual contact, which basically means any inappropriate sexual touching, they can be charged with the crime of Criminal Sexual Contact. However, if that offensive touching involved a minor victim who is under the age of 13, and the offender is at least four (4) years older than the victim, then the charges can be elevated to Sexual Assault.
How does Sexual Assault become Aggravated Sexual Assault in New Jersey?
While sexual assault charges can be filed in a number of situations, more serious charges for aggravated sexual assault are limited to situations that involve particularly egregious conduct by the offender. Basically, as the age of the victim gets younger, or if the offender introduces violence or a weapon into the assault, it becomes more likely that Aggravated Sexual Assault charges will be filed. If any of the following apply, sexual assault charges are elevated to aggravated sexual assault charges:
Rape Resulting in Injury: If the victim suffered severe personal injuries as a result of the rape, then the offender faces Aggravated Sexual Assault.
Statutory Rape of a Young Minor: If the offender had sex with a minor who was under the age of 13, then Aggravated Sexual Assault be the appropriate charge regardless of any other context or circumstances.
Sex with a Young Minor by an Adult Exercising Control Over the Minor: If the victim was a minor between the ages of 13 and 16, and the offender was a parent, guardian, teacher, or anyone else with supervisory control of the victim, then the charges applicable are for Aggravated Sexual Assault.
Multiple People Committed the Rape: If more than one person participated in the sexual assault, and the assault involved the use of force or coercion, then all of the offenders may be charged with Aggravated Sexual Assault.
Rape During Another Felony: If the offender raped the victim while committing another felony, such as robbery, kidnapping, or aggravated assault, then what might otherwise have been charged as Sexual Assault can instead be charged as Aggravated Sexual Assault.
Rape with a Weapon: If the offender possessed a weapon during the sexual assault, then the charges may be elevated to Aggravated Sexual Assault. This can include a gun, knife, or any other object that might cause the victim to reasonably fear that they will be physically harmed.
Use of a Weapon While Committing a Sex Offense
One of the major distinctions between a Sexual Assault charge and an Aggravated Sexual Assault charge is that prosecutors are likely to file the latter charge when the offender used a weapon or was armed with one while committing the rape. In fact, the introduction of a gun, knife, or any other potentially deadly object into any sexual offense can lead to enhanced charges, whether it's for Aggravated Sexual Assault or Aggravated Criminal Sexual Contact. In the context of a Sexual Assault charge, the use of a weapon during commission of the offense could be catastrophic for the defendant because the penalties are much more severe in these cases. Notably, the item need not be an actual weapon to qualify under the law. In actuality, charges for first degree aggravated sexual assault can also apply in cases involving items that are perceived to be weapons, such as imitation firearms.
Penalties for First Degree Aggravated Sexual Assault Offense in NJ
The penalties for any sex offense are sufficiently harsh that anyone charged with a sex crime in New Jersey should strongly consider taking steps to contest the charges and avoid conviction. When it comes to sexual assault and aggravated sexual assault, the penalties are particularly unforgiving, including prison time, fines, and sex offender registration consequences for either offense. For someone who is convicted of Aggravated Sexual Assault, which is classified as a first degree indictable offense, the possible fine goes up to $200,000 and the sex offender registration requirements are for life.
However, the length of the prison sentence imposed in these cases is unique. A first degree felony usually carries a sentencing range of 10-20 years in prison, which applies to typical Aggravated Sexual Assault convictions. This crime is treated differently in cases involving a victim who is less than 13 years old. A defendant convicted of this particular first degree felony can be sentenced to life imprisonment, with a minimum mandatory term of incarceration of 25 years. The bottom line is that you could wind up spending the rest of your life behind bars.
Additional Charges for Possessing a Weapon during a Sexual Assault
On top of facing the substantial penalties that typically come with a sex crime conviction, you could be subject to additional penalties on related charges. For example, if you are charged with Aggravated Sexual Assault for using a weapon during the sex offense, it is very possible that you will also be charged with possessing a weapon for an unlawful purpose. If the offender utilized a gun or other firearm during the sex crime, they may face second degree charges for Possession of a Weapon for an Unlawful Purpose.
A conviction for this second degree weapons offense would carry a possible sentence of 5-10 years in prison, and that could be stacked on top of any sentence imposed for the Aggravated Sexual Assault charge. If the offender used any other type of weapon – such as a knife, a razor blade, or brass knuckles – then the crime would be classified as a third degree felony and carry penalties that include a sentence of 3-5 years in prison. Again, penalties for the weapons offense could be imposed in addition to penalties for the sex offense, meaning that the prison sentences would run consecutively.
Accused of a Sex Crime with a Weapon in NJ?
If you or anyone in your life has been charged with Aggravated Sexual Assault or another sex crime involving weapons, the need to contact an aggressive criminal defense lawyer who will fight for you in this severe predicament should be readily apparent, with New Jersey's ramifications in mind. These allegations can be damaging immediately, but the immediate damage pales in comparison to the lifelong ramifications of being found guilty. The renowned defense attorneys at The Tormey Law Firm strategically challenge the most extreme crimes, including those for first degree use of a weapon during sexual assault. We can advise, prepare, and assist you with defending your rights and contesting the state's accusations at every turn.
Whether your case emerged in Somerset County, Monmouth County, Ocean County, Morris County, or another place in New Jersey, you can count on us to work for the best possible outcome in your case. Call (201)-614-2474 now to speak with an attorney free and confidentially.