What You Need to Know about the Rules on Gun Ranges in New Jersey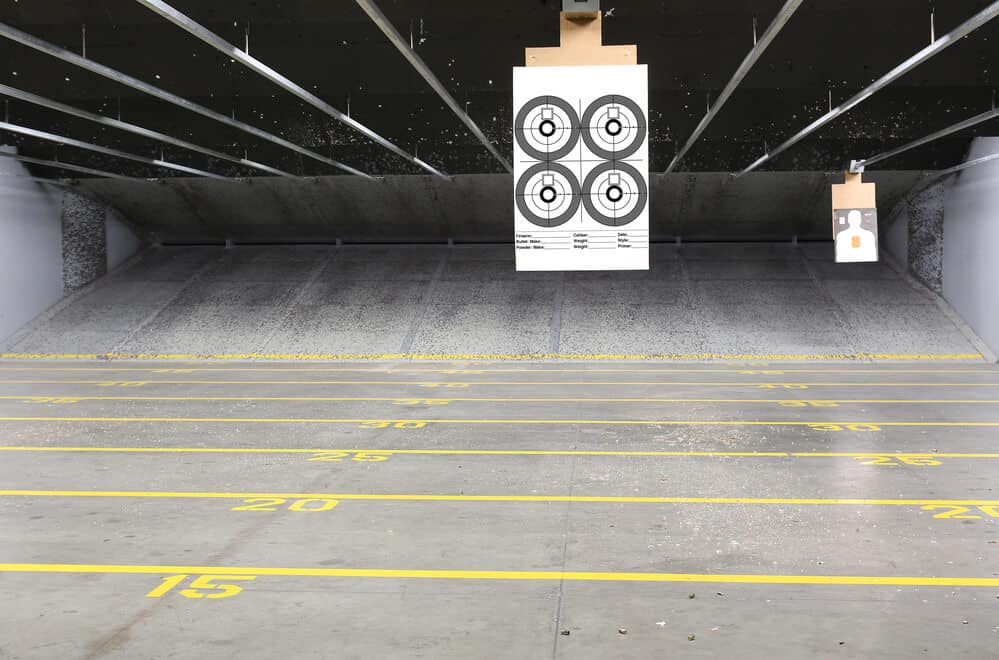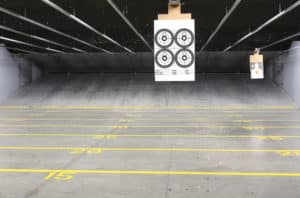 New Jersey has very strict and harsh gun laws but surprisingly, there are many gun ranges throughout the State. Thus, it's fair to say that the severe restrictions and penalties outlined in the criminal statutes are not discouraging citizens from using firearms recreationally. Although going to a gun range with your weapon is not entirely against the law in this state, you must remain in strict compliance with the rules about firearms and gun ranges. If you wish to begin visiting target ranges or simply want clarification regarding some issues you may be having, please consider the following.
You Must be Allowed to Use the Weapon
Obviously, if you wish to visit a gun range, you must be able to legally use a firearm. As a general rule, any adult can legally own and possess a firearm unless you are deemed a certain person under N.J.S. 2C:39-7. If you are an individual who has been convicted of a serious crime involving violence, firearms, drugs, or domestic violence, you cannot possess a firearm or ammunition. Additionally, if you are a person who is subject to a restraining order or an extreme risk protective order, you are prohibited from handling a gun or possessing ammunition. Thus, if you are not deemed a "certain person" you are permitted to own a firearm.
Conversely, if you are considered a certain person and you are found to be in possession of a firearm, you will be a facing second degree charge, which subjects the defendant to five to ten years in jail. On top of that, if convicted, the Judge must impose a prison sentence and must also impose a five-year minimum term of confinement. Also, please keep in mind, there is no legal requirement to obtain any license or permit if you already own a gun. Moreover, you do not have to register your weapon. The firearm identification card and purchaser permit only apply if you wish to purchase a gun within the State. Further, when you make your purchase, the dealer is mandated to document the sale and therefore, the gun becomes recorded at that point.
When You are Renting a Firearm at the Gun Range
Most firearm enthusiasts own their own guns and therefore, bring them to the range. However, if you do not own a gun or maybe want to try utilizing a different firearm, you can rent a gun at the range. Generally, it is prohibited for citizens to sell their guns with one another. Typically, only licensed dealers are allowed to sell firearms and the sale must be done to a person who possesses the proper permits. However, there is an exception codified under N.J.S. 2C:58-3.1, which permits gun ranges the ability to rent firearms. The applicable statute provides that the legal owner of the firearm, or licensed dealer, may temporarily transfer the firearm to another person who is 18 years of age or older, whether or not the person receiving the firearm holds a firearms purchaser identification card or a permit to carry a handgun. The person to whom the firearm is temporarily transferred may receive, possess, carry and use that weapon, if the transfer is made upon a firing range operated by a licensed dealer, by a law enforcement agency, a legally recognized military organization or a rifle or pistol club.
The law further states that the received firearm can only be used for the sole purpose of target practicing, trap or skeet shooting, competition upon that firing range, or instruction and training. Additionally, the gun may only be handled and used under direct supervision of the owner or dealer. Also, the transfer shall not exceed eight consecutive hours in a 24-hour period. And lastly, the owner or dealer shall not transfer the firearm to any person if he or she knows the person is disqualified from obtaining or holding a gun or any permit or license.
You Must Bring a Firearm to the Shooting Range Lawfully
If you own a firearm and wish to use it at the range, you need to understand how to legally transport it. In New Jersey, it is unlawful to carry a firearm outside your home or place of business unless you have a permit to carry. The overwhelming majority of New Jersey residents do not possess a carrier's permit and will never qualify for one. Nevertheless, an individual may legally travel to a range with their weapon if the firearm is placed in the trunk of the vehicle, unloaded, in a locked compartment. Likewise, if you operate a motorcycle, you can transport your firearm to the range. Again, it must be unloaded and placed in a locked compartment. However, because motorcycles do not have trunks, the gun can be placed in a saddle bag or backpack. Also it is extremely important to note that you must travel directly to and from the range. If you take an unnecessary detour and are stopped by the police, you can be charged with second degree unlawful possession of a firearm and in turn, you will be facing between five to ten years in prison.
With that background in mind, please be careful anytime you decide to go to the gun range in the state of New Jersey, as the consequences of your lack of knowledge about how to legally handle the situation can lead to disastrous results. Also, if you have any questions or concerns or you are already facing gun charges in connection with a gun range, please do not hesitate to call our firm for immediate assistance. You can speak with a lawyer free of charge by simply calling (201)-614-2474 now.