Illegal Traffic Stop, Motion to Suppress NJ Gun Cases
Firearms Charge Defense Lawyers with offices in Hackensack, New Jersey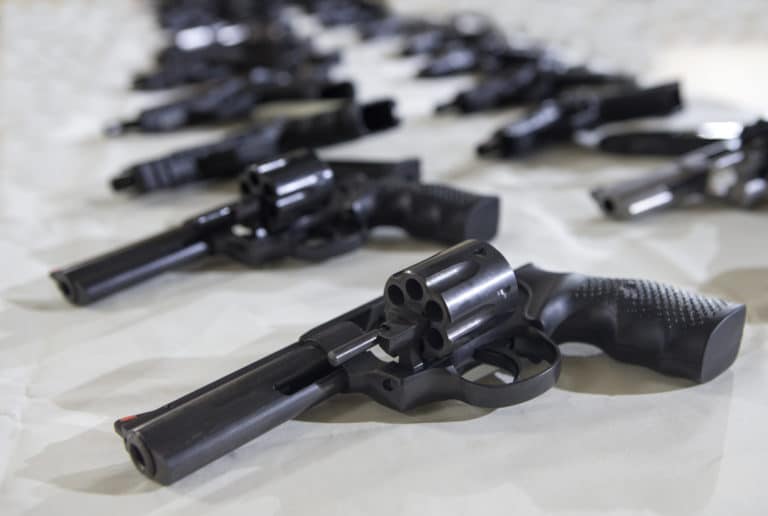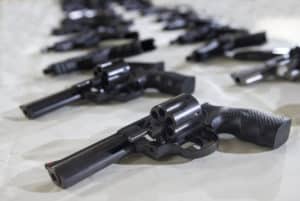 The firearms defense team at the Tormey Law Firm LLC is composed of former NJ gun prosecutors and seasoned NJ defense attorneys who will examine every aspect of your case (including the probable cause for your initial traffic stop (if applicable)) in order to have your charges downgraded or dismissed entirely. In fact, our managing partner, Travis J. Tormey, was recently recognized as one of the top 10 criminal lawyers in the State of New Jersey by the American Jurist Institute. In addition, Mr. Tormey is a 10.0 rating on AVVO.com and has received the client's choice award on AVVO for four straight years. If you or a loved one needs assistance with a firearms issue in New Jersey, contact our offices anytime for immediate assistance at (201)-614-2474. We represent clients throughout New Jersey including in Lodi, Lyndhurst, North Arlington, Teaneck, and East Rutherford. The initial consultation is always provided free of charge.
Here is a review from one of our firm's Bergen County firearms offense cases:
"Worth every penny. Words can not express how pleased I was with my decision to retain Christopher Perry. I had never had any legal issues in the past and had no idea how to proceed. Mr. Perry explained every step with patience and attention to detail, his knowledge and professionalism immediately eased my anxiety. He was attentive and answered every one of my questions immediately to the fullest extent of his abilities. The outcome of my case was ideal and I firmly believe it was entirely due to having Mr. Perry as my attorney. I HIGHLY recommend him to anyone who may find themselves in need of his services and would not hesitate to use him in the future. Words can not express how impressed I was with his services through the entire 9 month process. Look no further you have found your attorney."
—–Hannah
Motion to Suppress: Challenge the Probable Cause for a Motor Vehicle Stop in NJ Gun Cases
One of the potential ways to challenge (and potentially beat) your NJ gun charge is to challenge the probable cause for the initial traffic stop. If a gun was found in your motor vehicle and you were charged with unlawful possession of a weapon or possession of a weapon for an unlawful purpose, those charges could be dismissed if the Court finds that the initial traffic stop in your case was illegal. This is based on the fruit of the poisonous tree doctrine. Thus, any evidence obtained through illegal means (in this case an illegal or unlawful traffic stop which gave rise to a weapon being seized) then that evidence should be suppressed and thrown out by the Judge.
For example, if the basis for the probable cause for your motor vehicle stop was failure to maintain lane and the New Jersey State Trooper's dash cam clearly shows that you did lawfully maintain your lane of travel then this is an unlawful and illegal traffic stop. Any guns, drugs, or any other illegal property which was seized from your vehicle after this illegal traffic stop was unlawful and should be suppressed (thrown out) of court. If the evidence is suppressed, then the case will be dismissed.
Best Defense to Gun Charges in Bergen County? Contact us for more information.
For more information about NJ gun charges, contact our offices anytime for a free initial consultation at (201)-614-2474.