Ocean County NJ Gun Attorney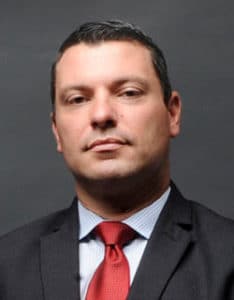 Nicholas Moschella is an experienced criminal defense attorney who is "Of Counsel" with the Tormey Law Firm LLC. He maintains offices in Toms River and New Brunswick and handles all of the gun charges for the firm in Middlesex, Monmouth, Ocean, and Atlantic counties as well as throughout Southern NJ. Nick has handled a wide range of firearms cases for the firm including unlawful possession of a weapon, possession of a weapon for an unlawful purpose, possession of hollow point bullets. In addition, he has handled a number of firearms permit and ID appeals for citizens who are attempting to exercise their second amendment rights and having problems with the permits being issued.
Mr. Moschella and Mr. Tormey both worked for the largest criminal defense firm in the State of New Jersey before opening their own practices. Mr. Moschella has a strong foundation in firearms cases as he previously represented several police departments in Monmouth and Ocean county on firearms appeals filed by their residents. In addition, Nick is a former prosecutor who used to prosecute criminal cases in 22 towns throughout Monmouth and Ocean counties.
Mr. Moschella has successfully handled a number of gun cases for the Tormey Law Firm over the years with tremendous results including in Middlesex County and Atlantic County. He also handles firearms permit appeals for the firm and has successfully litigated a number of these cases for our clients.
Mr. Moschella was also named a SuperLawyer Rising Star in the area of criminal defense in 2017 and 2019.
Contact Mr. Moschella at the Tormey Law Firm LLC Anytime for a Free Consultation
Contact Mr. Moschella at the Tormey Law Firm anytime for a free consultation at 201-614-2474