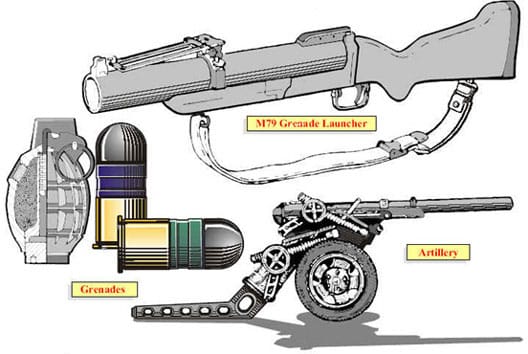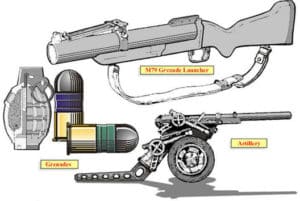 There are both Federal and State laws that regulate the possession of destructive devices in the United States. The federal government first addressed destructive devices in the National Firearms Act of 1934. Current federal law allows for the possession of destructive devices; however, these instruments must be registered with the Bureau of Alcohol, Tobacco, Firearms and Explosives. The sale and purchase of destructive devices are also heavily taxed and regulated. Although destructive devices are legal on a national level, New Jersey law strictly prohibits the possession of destructive devices. As a result, possessing a destructive device in New Jersey may result in criminal weapons charges and severe penalties.
If you are charged with illegal possession of a destructive device, it is essential to begin constructing an aggressive defense strategy as soon as possible. At The Tormey Law Firm, our New Jersey weapons attorneys represent clients charged with criminal weapons offenses ranging from unlawful possession of a weapon to possession of a weapon for an unlawful purpose. Our firm's founder, Travis J. Tormey, was recently named among the the Ten Best Criminal Lawyers in New Jersey by the American Jurist Institute. He leads a team of former weapons prosecutors, former members of the U.S. Attorney's Office, and a former member of the Morris County Prosecutor's Office's Weapons Forfeiture Unit. This formidable team successfully represents clients across New Jersey, including in courts in Camden, Trenton, Freehold, and Mays Landing. To discuss your current situation with one of our highly knowledgeable New Jersey weapons lawyers today, contact our offices at (201)-614-2474 for your free initial consultation.
Destructive Devices in New Jersey
Definition of a Destructive Device
According to section N.J.S.A. 2C:39-1, which provides definitions of key terms used in New Jersey weapons laws, "destructive device" can refer to any device, instrument or object designed to explode or produce uncontrolled combustion, including:
Any explosive or incendiary bomb, mine or grenade;
Any rocket having a propellant charge of more than four ounces or any missile having an explosive or incendiary charge of more than one-quarter of an ounce;
Any weapon capable of firing a projectile of a caliber greater than 60 caliber, except a shotgun or shotgun ammunition generally recognized as suitable for sporting purposes;
Any Molotov cocktail or other device consisting of a breakable container containing flammable liquid and having a wick or similar device capable of being ignited.
NOTE: The term "destructive device" does not include any device manufactured for the purpose of illumination, distress signaling, line-throwing, safety or similar purposes.
Possession of a Destructive Device
In New Jersey, it is unlawful to possess any of the items that meet the criteria of a destructive device. Possession of a destructive device is considered a violation of N.J.S.A. 2C:39-3, which outlines a variety of Prohibited Weapons and Devices. A violation of this section is classified as a third degree crime when the offense involves a destructive device. As such, a conviction may result in a sentence to serve between 3 and 5 years in New Jersey State Prison, as well as a fine of up to $15,000.
Contact our Camden County Weapons Defense Attorneys for a Free Consultation
If you have questions regarding destructive devices in New Jersey or you are facing criminal charges related to the possession of a destructive device, contact our New Jersey weapons attorneys today at (201)-614-2474 for a cost-free consultation.