Armed Robbery Charges & Penalties in NJ
New Jersey First Degree Armed Robbery Defense Lawyers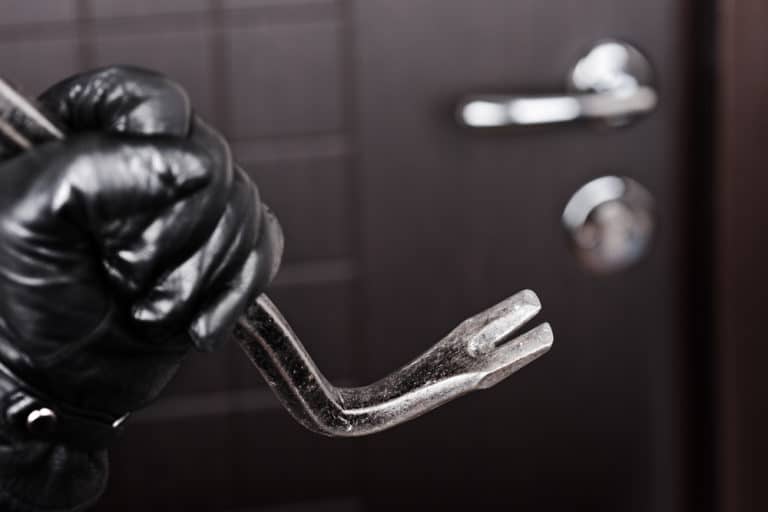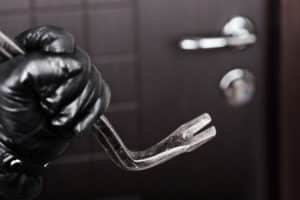 New Jersey has a relatively broad definition of the crime of armed robbery, explained in statute N.J.S.A. 2C:15-1. In general, "robbery" incorporates two criminal acts: the first is an act of theft and the second, an act of violence or the threat of violence. When a person harms someone or threatens to harm someone while performing a theft, robbery has occurred. The alleged threat or harm can include the period during which a person is fleeing from the scene of the theft as well. Similarly, "armed robbery" refers to a situation in which robbery arises, and the actor is in possession of a weapon at the time of the offense. While most people think of armed robbery as involving a gun during the commission of a theft, this is not always the case. In fact, armed robbery charges may also apply when the person committing the crime is in possession of a knife, imitation firearm, brass knuckles, or even a baseball bat. Although typical robbery charges are graded as second degree crimes in New Jersey, armed robberies are considered more serious first degree crimes, punishable by up to twenty years in state prison.
If you or a loved has been charged with armed robbery in New Jersey, you need experienced legal help. Having an experienced defense attorney handling your case can position you for the best outcome and ensure that you have access to all of your options. Our team of seasoned New Jersey defense lawyers have handled numerous robbery and weapons charges in courts across the state and we will leave no stone unturned when seeking to successfully resolve your case. If there are issues with the way that evidence was obtained or other potential weaknesses in the prosecution's case, our attorneys know how to leverage these in your favor. As an alternative, our lawyers may be able to negotiate with the prosecution to downgrade an armed robbery charge to possession of a weapon for an unlawful purpose, which can lead to less mandatory jail time and fewer fines. When you or a loved one is facing armed robbery charges, you need a defense lawyer with a proven track record. With offices in Hackensack, Morristown, Newark, New Brunswick, and Middletown, we have fight tirelessly to defend clients throughout New Jersey virtually every day. Contact us at (201)-614-2474 for a free consultation and learn more about how we can help.
Armed Robbery: A First Degree Crime under NJSA 2C: 15-1
Armed robbery is a robbery that involves the use or threat to use a "deadly weapon." This is a defined term under New Jersey law to include firearms, as well as any other item, device, instrument, material, or substance that is "known to be capable of producing death or serious bodily injury." It also includes weapons that the victim reasonably believes are capable of causing death or serious bodily injury.
In other words, a "deadly weapon" under this definition includes items that may not significantly harm someone, but those which the actor brandishes as if it could—a toy gun is the most common example. If the victims cannot tell that the weapon is fake and the defendant acts as if the gun is real, then he or she may still be charged with armed robbery. For instance, frightening another person with what appears to be a gun while committing a theft may lead to a 1st degree charge for armed robbery, regardless of whether the gun is in working order, real, or fake. BB guns may also be used for this purpose. Even a bat or a stick could constitute a deadly weapon if it is being used to threaten someone during a robbery. In fact, virtually anything used to harm someone else or may be used while threatening harm to someone else could be considered a deadly weapon under New Jersey's broad "deadly weapon" definition.
What Punishment Does Armed Robbery Carry in New Jersey?
Robbery is generally classified as a second degree crime in New Jersey. However, if a weapon is involved in a robbery (also known as armed robbery), then the offense is elevated to a first degree crime. A first degree crime can lead to incarceration for between 10 and 20 years, in addition to fines of up to $200,000. Because armed robbery is a first degree crime, it is considered the most serious type of crime under New Jersey law, comparable to crimes like aggravated assault, carjacking, kidnapping, and manslaughter. Notably, an armed robbery offense is also governed by the No Early Release Act (NERA), which imposes yet another sentencing requirement. According to NERA, a person convicted of armed robbery must serve between 1/3 and ½ of the sentence imposed, whichever is greater, before becoming eligible for parole.
Weapons Charges in NJ Armed Robbery Cases
Many armed robbery charges will also be accompanied by other charges for possessing a certain type of weapon. For example, if you use a handgun that is not appropriately permitted or does not legally belong to you as part of the armed robbery, you may end up facing two charges—one for the armed robbery and another for illegal possession of a firearm.
In addition, any time a person uses or possesses a gun or other weapon during the commission of a crime, they may also be charged with "possessing a weapon for an unlawful purpose." The degree of this crime is determined by the specific type of weapon involved. For example, third degree crimes for possession of a weapon for an unlawful purpose can lead to an additional five years in prison simply for having a weapon during a robbery. In this way, defendants actually find themselves charged in multiple ways based on the same fact pattern.
Getting Help from an Experienced Armed Robbery Lawyer in NJ
If you have been charged with armed robbery in New Jersey, we can provide the highly effective defense you need to protect your rights and your freedom. Do not face armed robbery and any other serious charges on your own. Contact The Tormey Law Firm for a free consultation now at (201)-614-2474 or set up an appointment to learn more about how our team can help.