Aggravated Assault with a Weapon in New Jersey
"Aggravated Assault with a Deadly Weapon is a serious criminal charge in NJ under 2C:12-1b. It is generally a 3rd degree crime, which carries between 3 and 5 years in prison. This offense may become a 2nd degree crime if it involves serious injury, and even pointing a firearm at someone can lead to 4th degree aggravated assault charges. Fortunately, there are ways for a skilled defense lawyer to challenge assault with a weapon and potentially get the case dismissed."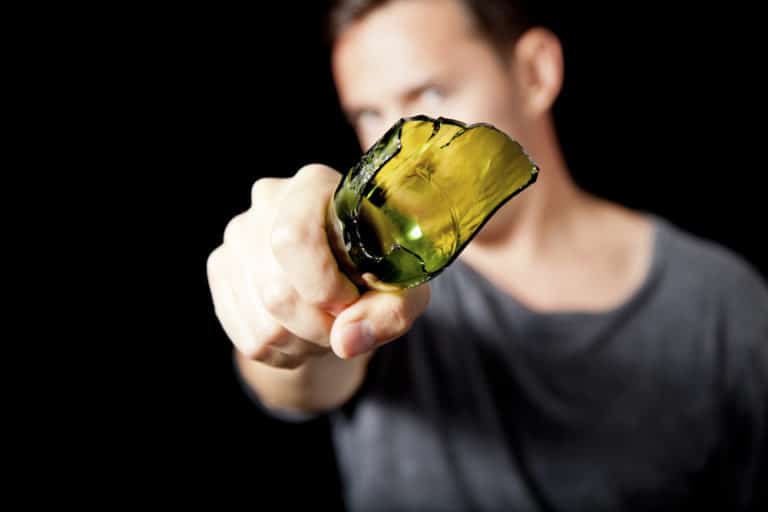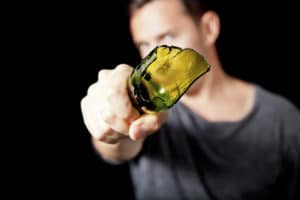 Aggravated assault is a more severe form of assault that crosses the line into indictable offenses, also known as felony charges. When it comes to aggravated assault in New Jersey, the offense is based on the type of injuries involved, who was injured, and whether a weapon was used or involved in the commission of the offense. In fact, simply using or possessing a weapon during an assault can immediately escalate into a more serious aggravated assault charge.
If you or someone you love has been charged with aggravated assault in New Jersey, it is crucial to seek help from knowledgeable defense counsel who can assist you in minimizing or avoiding the harsh penalties of these charges. When facing a lengthy prison sentence, thousands in fines, being prohibited from owning or possessing weapons for the rest of your life, and other severe consequences, finding the best attorney you can is the advisable solution. The attorneys at The Tormey Law Firm have extensive experience defending clients arrested for all types of weapons and assault offenses, including aggravated assault, unlawful possession of a weapon, and possession of a weapon for an unlawful purpose throughout New Jersey. We can help you understand the nuances of aggravated assault charges and formulate a tailored defense approach based on the unique facts of your case. Contact us anytime at (201)-614-2474 for a free initial consultation. A member of our team is available immediately to assist you.
Aggravated Assault with a Weapon: N.J.S.A. 2C:12-1(b)
The term "assault" under New Jersey law means that someone has injured or attempted to harm another person in the absence of a valid legal justification, such as self-defense. In New Jersey, there are two main types of assault offenses: simple assault and aggravated assault. Aggravated assault is the more serious form of assault, classified as a felony offense. While simple assault still carries serious penalties, it is considered a disorderly persons offense that is typically handled in the local municipal court. On the other hand, aggravated assault is an indictable offense that may lead to charges for a second degree, third degree, or fourth degree crime. Aggravated assault cases are heard and decided in the superior court in the county where the alleged offense occurred.
Under the second part of the statute, the Aggravated Assault portion, section 2C:12-1(b) governs felonies. The conduct outlined in the second half of the law is considered felonious because the behavior is considered more severe. With regard to weapons, the statute reads that a person is guilty of aggravated assault if he or she engages in the following conduct:
(1) purposefully causes serious bodily injury or attempts to cause serious bodily injury,
(2) purposely causes or attempts to cause bodily injury with a deadly weapon,
(3) recklessly causes bodily injury with a deadly weapon, or
(4) knowingly points a firearm in the direction of another.
From the language of the statute we can determine the key differences that separate the lesser misdemeanor charge from the felony charge, which is, the severity of harm to the injured party and the actor's state of mind or intentions. The major line of demarcation is the seriousness of the injury. Under the simple assault portion of the statute, a person will be convicted if they caused bodily injury. Under the aggravated assault section of the statute, a person is punishable if he or she caused serious bodily injury. Serious bodily injury is distinguishable from just bodily injury in that a serious injury is defined as an injury which creates a substantial risk of death or a serious disfigurement or impairment of a bodily function.
With all that mind, in order for the State to obtain a conviction for aggravated assault, it must prove: (1) the defendant acted purposely or recklessly and (2) the injured party suffered a serious injury. Unlike simple assault, it is likely that the defense can effectively challenge the nature of the injury. Also, let's not forget, contesting the actor's intent is still a sufficient tool to win a case.
There are also a variety of factual situations that would reclassify a simple assault charge as an aggravated assault charge. For example, what would otherwise be a simple assault can become an aggravated assault if the person allegedly victimized by the assault was a police officer, fireman, or other public servant. Having a deadly weapon will also increase an assault charge to aggravated assault under N.J.S.A. 2C:12-1(b).
What Can be Assault with a Weapon in New Jersey?
Although the definition of aggravated assault involves a "deadly" weapon, what is considered "deadly" is very broad under New Jersey law. In most cases, if any weapon is used at all, the State may charge you with aggravated assault, regardless of what type of weapon it is. Essentially, the state considers anything capable of inflicting injury to be a weapon. This concertedly comprehensive definition of weapons includes items ranging from firearms to broken glass bottles, chairs and other furniture, and other things used in everyday life. Additionally, if you threaten to harm someone with a gun, this can also be considered aggravated assault, even if you did not actually harm anyone.
Also, with respect to the use of a weapon, there is a distinction between the two parts of the assault statute. For simple assault, a person will be found guilty if they use a deadly weapon negligently or carelessly. Conversely, under the aggravated assault section, a person can be convicted if they utilized a deadly weapon knowingly, purposely or recklessly. Moreover, they can be prosecuted for aggravated assault if they point a firearm in the direction of another human being.
Further, please be mindful with pointing a firearm, it does not matter if the gun is loaded or unloaded. A defendant cannot claim as a defense, "the gun was unloaded" or "I didn't know the gun was loaded." The act of pointing a gun at another person and thus, placing them in fear of their life is the criminal conduct. Not whether the firearm has the ability to do any harm. In fact, making the shape of a gun with your hand under your shirt or in your pocket would be deemed aggravated assault.
Aggravated Assault with a Deadly Weapon Degrees & Penalties
Aggravated assault is classified into several categories called degrees under New Jersey law. Specifically, it can be a second, third, or fourth degree indictable offense (also known as a felony). The lowest level of aggravated assault crimes is fourth degree aggravated assault and the highest level is second degree.
Fourth Degree Aggravated Assault
Fourth degree assault with a weapon will often arise because a person pointed a gun at someone or recklessly caused bodily injury to another person. Keep in mind, there does not need to be any injury at all when pointing a firearm, for a person to be charged with this level of offense. The penalties for fourth degree aggravated assault with a weapon include up to 18 months in jail and a fine of up to $10,000.
Third Degree Aggravated Assault
When a defendant purposefully or knowingly attempts to cause significant bodily injury to someone, they are likely to be charged with third degree aggravated assault. In addition, if you point a gun at a law enforcement officer you can be charged with this crime. The penalties for third degree aggravated assault include fines of up to $15,000 and a prison sentence of 3-5 years. Notably, a third degree crime for pointing a firearm at law enforcement is also subject to sentencing under the No Early Release Act (NERA). This means that if convicted, the defendant must serve 85% of their prison sentence before becoming eligible for parole.
Second Degree Aggravated Assault
Second degree aggravated assault typically involves causing or attempting to cause serious bodily injury. It must be done purposefully, knowingly, or with extreme disregard for the value of human life. You can also be charged with this crime for causing someone else to be injured or harmed while attempting to escape from law enforcement or while driving a car without the owner's consent. Second degree aggravated assault in New Jersey is punishable by up to $150,000 in fines and 5-10 years in prison.
Need Assault with a Weapon Defense in NJ? Get Help Now
If you or a loved one is facing charges for aggravated assault with a deadly weapon in New Jersey, you need highly competent legal counsel to construct your best defense. Aggravated assault charges are incredibly serious and the costs of a conviction can be steep. Do not fight your case alone. Call the experienced defense lawyers at The Tormey Law Firm today for more information on how our team can help. You can reach us by calling (201)-614-2474 or contacting us online. Consultations are available 24/7 with no cost and no obligation.