Somerset County Gun Lawyers
Handling Firearms Cases in Somerville, New Jersey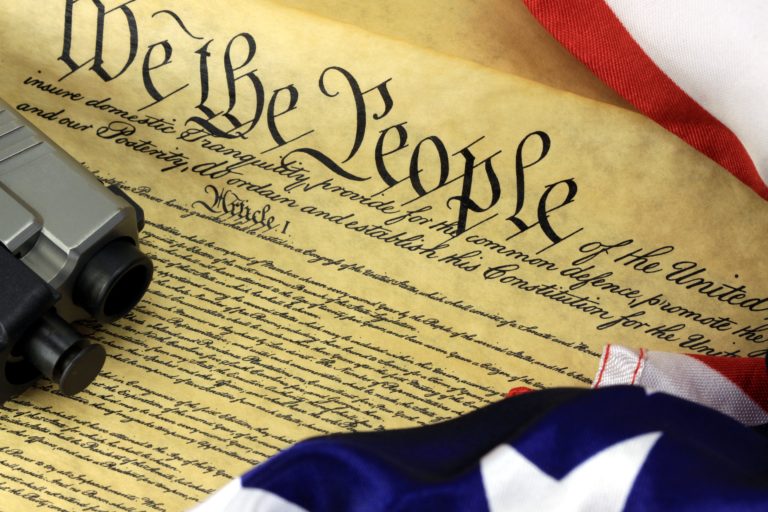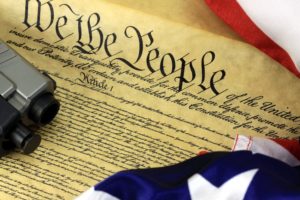 Have you been arrested and charged with an illegal firearm in Somerset County? Are you interested in getting a gun permit or firearms ID card? Were your weapons seized based on a domestic violence arrest or a restraining order being filed against you? We can help.
The weapons attorneys at the Tormey Law Firm are ready to assist you if you're dealing with firearms related legal issues in Somerset County, New Jersey. Gun laws in Somerset County are complicated and no matter what firearms law issue you're facing, the Tormey Law Firm's gun law attorneys are available to help you defend yourself against allegations of weapons offenses or guide you through the application process to legally purchase a shotgun, rifle, or handgun. In addition, if you have been charged with a firearms crime, such as unlawful possession of a weapon, the Somerset County Prosecutor's office will handle your case in the Somerset County Superior Court and you should contact the Tormey Law Firm's gun law attorneys to discuss your defense strategy at (201)-614-2474. We represent clients throughout Somerset County including in Somerville, Hillsborough, Bridgewater, Raritan, Bedminster, and Bernardsville.
Here is a review from one of the many satisfied clients of the Tormey Law Firm LLC:
"Excellent at getting best outcome"
5.0 stars
Posted by anonymous
"Travis is very responsive and excellent at achieving the best outcome. He is extremely professional and I credit him for negotiating in a manner that greatly reduced my charges."
Handling Illegal Gun Possession Charges in Somerset County NJ
Travis J. Tormey and his team of firearms defense lawyers have represented several clients over the last few years (2020-2022) who were charged with unlawful possession of a weapon in Somerset County, New Jersey. Because these are serious felony (2nd degree) charges in New Jersey, these cases must be prosecuted by the Somerset County Prosecutors Office and handled in the Somerset County Superior Court, Criminal Division, located in Somerville, New Jersey.
We represented several out of state residents who were arrested for having their legal guns from their home states but illegally possessing them in New Jersey. One man was from Texas and left his handgun in his hotel room and forgot it was there. Similarly, another man from North Carolina did the same thing. Both of these individuals were charged with 2nd degree illegal handgun possession and facing 5-10 years in prison with a presumption of jail time even for first time offenders. The plea offers we originally received were 5 years in state prison and 42 months to be served before becoming eligible for parole. Under the Graves Act, New Jersey's strict gun laws, these are mandatory sentences unless you can get a waiver from the State and the Court.
Luckily, these clients hired us to represent them and handle their cases in Somerset County Court. We submitted compelling reasons packages on their behalf in support of a Graves Act waiver to try to avoid the mandatory prison time and parole ineligibility that typically accompanies these charges. The compelling reasons packages typically include the following:
Legal purchasing documents, receipts for the gun purchased in their home state
Any gun permits, carry permits from their home state
Travel documents (why they were in New Jersey)
Employment records
Character references
The purpose of this package is to convince the assistant prosecutor and their supervisors that the State should apply for a Graves Act waiver and give us a different plea offer. The best case is for admission into a first offender program known as Pre-Trial Intervention ("PTI"). This is a first time offender program usually reserved for lower level felony crimes (3rd and 4th degree). However, in some cases like these we can try and get PTI on a 2nd degree gun charge.
Fortunately for our clients, the Prosecutor's office agreed to allow the clients in PTI on both of these illegal gun cases. The clients applied for PTI and paid the $75 application fee. They are then interviewed by the probation department who asks them some questions about their background and the charges. We submit our compelling reasons package to probation as well in support of the PTI application. Then, probation makes a recommendation to the prosecutor about whether or not they think the defendant is a good candidate for PTI. Ultimately, it is up to the prosecutor's office if they allow them into the program or not. If accepted, the client must plead guilty to the 2nd degree gun charge. The court will then hold that guilty plea for the period of PTI probation (usually 1-3 years). If the defendant complies with both the standard conditions of PTI supervision and the special conditions of PTI supervision, then they will successfully complete PTI and the charges will be completely dismissed.
NOTE: You can only use PTI one time in your life. If you have used a diversionary program in the past, you may not be eligible for PTI now. In addition, when you successfully complete PTI, the felony criminal charges are completely dismissed/dropped. However, the arrest remains on your record. Under NJ law, you can apply for an expungement after 6 months to remove the arrest from your record as well.
These were fantastic results for these two gentlemen clients of the Tormey Law Firm LLC who were facing 5-10 years in prison on 2nd degree illegal gun possession charges in Somerset County NJ. Ultimately, they were able to avoid any jail time and a felony on their record.
SOMERSET COUNTY NJ SUPERIOR COURT
The Somerset County Superior Court is located at 20 North Bridge Street Somerville, NJ 08876-1262. The Somerset County Courthouse is open from Monday through Friday from 8:30 a.m. to 4:30 p.m. and can be reached at (908)231-7191. For more information on the Somerset County Superior Court, click here. For directions to the Somerset County Courthouse, click here.
The presiding judge of the Criminal Division for Hunterdon, Somerset, and Warren Counties is the Honorable Robert Reed, P.J.Cr. (phone: 908-203-6160) and the Criminal Division Manager is Sharon Pandolfi, PO Box 3000, Somerville NJ 08876, Phone: 908-231-7638. For more information on the Hunterdon, Somerset and Warren Vicinage Criminal Division, click here.
SOMERSET COUNTY NJ PROSECUTOR'S OFFICE
Any firearms charges, such as possession of a weapon for an unlawful purpose, will be filed by the Somerset County Prosecutor's office. Some common types of gun charges are:
Unlawful possession of a weapon – N.J.S.A. 2C:39-5
Possession of a weapon for an unlawful purpose – N.J.S.A. 2C: 39-4
Unlawful Possession of a BB Gun, Airsoft Gun, or Pellet Gun – N.J.S.A. 2C:39-5(b)
Unlawful Disposition of a Firearm – N.J.S.A. 2C:39-9
Certain Persons Not to Possess Weapons – N.J.S.A. 2C:39-7
The Somerset County Prosecutor's office is located at 40 North Bridge Street, Somerville, New Jersey 08876, phone: 908-575-3300. For more information regarding the Somerset County Prosecutor's office, click here. If your weapons have been seized as a result of a domestic violence incident or a gun crime, the Somerset County Prosecutor's Office, Domestic Violence Unit will handle the seizure and forfeiture or return of your firearms. Click on the following link for more information on the Domestic Violence Unit.
My Guns Were Seized Based on Restraining Order Somerset County NJ – Can I get them back?
If a temporary restraining order (TRO) was issued against you in the Somerset County Superior Court, Family Division, then your weapons must be seized pursuant to that order. Then, if the TRO becomes a permanent or final restraining order (FRO), you are prohibited from owning or possessing firearms permanently. However, if the TRO is dismissed, you are eligible to have your weapons returned to you but it doesn't automatically happen. The Somerset County Prosecutors office takes custody of your weapons once they are seized and they can decide to return them to you or file a forfeiture action which must be done within 45 days. If they file a forfeiture action, a hearing will be scheduled within 45 days of the filing of the forfeiture action in the Somerset County Superior Court. At that hearing, the Judge will decide whether or not your weapons should be returned to you or forfeited. Our experienced firearms defense lawyers have represented hundreds of clients at these weapons forfeiture hearings and are available now to assist you. The initial consultation is always provided free of charge.
Gun Permit Applications and Denials Somerset County NJ
If you need assistance submitted a gun permit application in Somerset County, we can help. In addition, if your gun permit application was denied and you want to appeal, contact our offices now for a free initial consultation and do so quickly. Your gun permit appeal must be filed in writing within 30 days of the issuance of the denial letter. Then, a gun permit appeal hearing will be scheduled in the Somerset County Superior Court within 30 days of the filing of your appeal.
Somerset County Weapons Defense Lawyers Available Now to Assist You
If you or a loved one needs assistance with a gun charge in Somerville NJ or you need guidance with regards to a firearms application or permit issue, contact our experienced firearms attorneys immediately at (201)-614-2474.