Sussex County Gun Lawyers
Firearms Defense Attorneys in Newton, New Jersey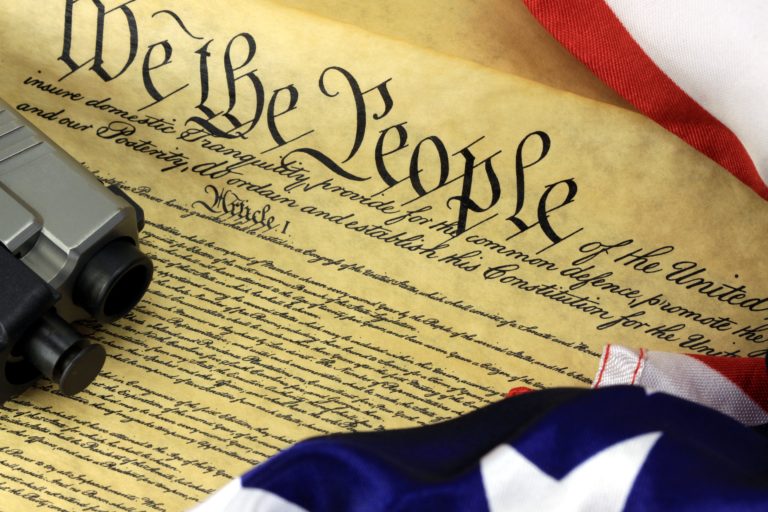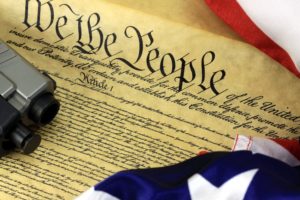 If you are in need of a lawyer who specifically deals with gun charges and gun rights in Sussex County NJ, you've come to the right place.
Gun laws in Sussex County control your ability to legally purchase all firearms including rifles, shotguns and handguns. In addition, if you're accused of a firearms offense by the Sussex County Prosecutor's, New Jersey's complex and strict gun laws will control the outcome of your case. Fortunately, the experienced weapons attorneys at the Tormey Law Firm are fully familiar with all aspects of the firearms laws in New Jersey and Sussex County and they're ready to help you with fighting allegations of a weapons related crime or assist you with obtaining a Firearms Purchaser Identification Card. In addition, if your weapons have been seized by law enforcement as a result of a domestic violence dispute, the knowledgeable firearms attorneys at the Tormey Law Firm are available to discuss your case and legal options with you at (201)-614-2474. We represent clients throughout Sussex County including in Newton, Sparta, Vernon, Hopatcong, and Byram.
Here is a review from one of the many satisfied clients of the Tormey Law Firm LLC:
"Excellent at getting best outcome"
5.0 stars
Posted by anonymous
"Travis is very responsive and excellent at achieving the best outcome. He is extremely professional and I credit him for negotiating in a manner that greatly reduced my charges."
SUSSEX COUNTY SUPERIOR COURT
The New Jersey Superior Court, Sussex County Criminal Division will be the court that will hear any gun related offenses brought against you by the Sussex County Prosecutor's office. The Sussex County Courthouse is open from 8:30 a.m. until 4:30 p.m., Monday to Friday and is located at 43-47 High Street, Newton, NJ 07860, phone: (973) 579-0675. For more information regarding the Sussex County Superior Court, click here. For directions to the Sussex County Courthouse, click here.
The presiding judge of the Morris/Sussex Vicinage is the Honorable Stephen J. Taylor, P.J.Cr., phone: 973-656-4049. The Sussex County Criminal Division office is located at the Sussex County Judicial Center, 43-47 High Street, Newton, NJ 07860. The Criminal Division Manager is Daniel J. Kenny, 973-326-6995. For more information on the Sussex County Criminal Division, click here.
SUSSEX COUNTY PROSECUTOR'S OFFICE
If you've been charged with a weapons offense such as unlawful possession of a weapon, the Sussex County Prosecutor's office will be prosecuting your case. Some common weapons related criminal charges are:
The Sussex County's Prosecutor's office is located at 19-21 High Street, Newton, NJ 07860, phone: (973) 383-1570. For more information on the Sussex County Prosecutor's Office, click here.
Weapons Seized based on Domestic Violence Restraining Order Sussex County NJ
If you've been accused of domestic violence and your firearms have been seized by the Sussex County Prosecutor's office, the Domestic Violence Unit will handle the seizure, and eventual return or forfeiture of your weapons. For more information on the Domestic Violence Unit, click here.
If a restraining order was filed against you, your weapons must be seized by the police under NJ law. Then, if the restraining order becomes permanent, you are no longer allowed to own or possess weapons. You may be able to negotiate a transfer of the weapons to a family member or a sale of the weapons. On the other hand, if the restraining order was dismissed, you may be able to have your weapons returned to you. However, this doesn't automatically happen. The prosecutor's office has 45 days to return your weapons to you or they can file a forfeiture action in the Sussex County Court.
2nd degree Illegal Handgun Charges, A Graves Act Waiver and the PTI Program
Most of the charges we see for illegal gun possession in New Jersey are 2nd degree felony offenses. These are very serious charges punishable by 5-10 years in NJ state prison. In addition, under the Graves Act, which is the law governing firearms offenses in NJ, there is mandatory jail time and periods of parole ineligibility associated with these types of firearms charges. For example, the typical plea offer we see, even for first time offenders, who are arrested and charged with 2nd degree unlawful possession of a weapon for having an illegal gun is 5 years in prison, 42 months must be served before the possibility of parole.
Now, there is something called a Graves Act waiver, which the prosecutor may apply for to the Judge, which allows them to lower these mandatory penalties in certain scenarios. Typically, we will submit a compelling reasons package to the prosecutor's office in support of a Graves Act waiver which will include the following:
Proof of employment
Character references
Any legal purchasing documents for the gun in question (if legally purchased)
Any gun or carry permits (from NJ or other states)
Any traveling documents (if they were visiting NJ for work, vacation, etc.)
Then, the assistant prosecutor assigned to the case will speak to their supervisors and their office about a potential plea offer and Graves Act waiver. They will sometimes grant a Graves waiver and lower the prison time to 5 years in prison, 1 year without parole. They also can lower the sentence to probation with up to 364 days in the Sussex County jail, or they can even lower the sentence to non-custodial probation which means no jail time at all but a felony on the defendant's record. Finally, they can allow the defendant into the Pre-Trial Intervention program which allows them to complete probation and, if they successfully do so, they avoid doing any jail time and the charges are completely dismissed at the end of the probationary period.
APPLYING FOR FID CARD/HANDGUN PERMIT IN SUSSEX COUNTY
If you are a resident of Sussex County, you can apply for a gun permit at your local police department or submit your application to the Chief of the New Jersey State Police. To find the contact information for the police department in your municipality in Sussex County, click here. To learn more about the gun permit application process, visit our Gun Permit Process in NJ page.
Gun permit denied in Sussex County? The right to appeal
If you applied for a gun pistol permit in Sussex County NJ and you were denied, you have the right to appeal within 30 days. This appeal must be filed in writing requesting a hearing in the Sussex County Court and must be served on the Sussex County Prosecutor, the Superintendent of the NJ State police, and the Chief of police in the town where you live. Then, the Court will set a date for a gun permit appeal hearing within 30 days of your appeal being filed.
If you need an experienced gun permit appeal lawyer to assist you in filing your appeal and appear with you in court at your hearing, you have come to the right place. Our experienced attorneys have literally handled hundreds of these matters over the years for clients throughout NJ with tremendous success. Contact our offices anytime for a free initial consultation.
PLACES TO SHOOT/PLACES TO PURCHASE FIREARMS IN SUSSEX COUNTY
If you live in Sussex County and you're interested in visiting a shooting range or purchasing a handgun, rifle, or shotgun, visit one of the following places:
Cherry Ridge Range, 100 Range Road, Highland Lakes, NJ 07422, 201-891-2376
Franklin Revolver & Rifle Association, Inc. 10 Buckwheat Rd, Franklin, NJ 07416, 973-383-4994;
Al's Custom Gun Smithing, 151 Maple Rd Franklin, NJ 07416, 973-827-3929
Griffin & Howe at Hudson Farm, 270 Stanhope Sparta Rd, Andover, NJ 07821, Phone:

(973) 398-2670

Red Dot Firearms, LLC, 22 Main Street, Stanhope, NJ 07874, 973-527-5080