Louis Acevedo, Esq.
New Jersey Gun Lawyers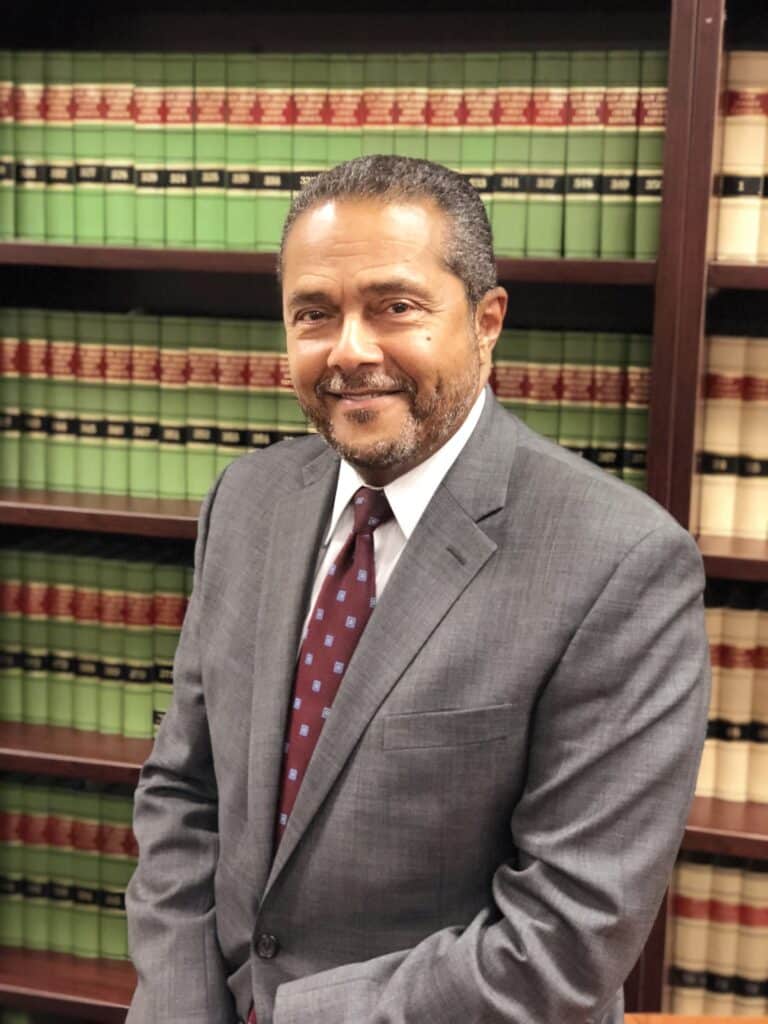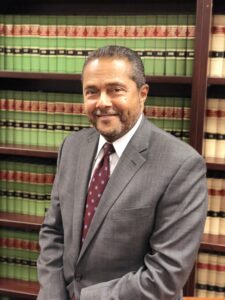 Louis Acevedo is a highly accomplished criminal defense attorney who handles a large number of gun cases with over 30 years of experience practicing criminal law in New Jersey. With an established track record of success defending clients charged with all manner of crimes, his knowledge and tactical skill is virtually boundless. Prior to his joining The Tormey Law Firm, LLC., Mr. Acevedo served on behalf of the New Jersey State Office of the Public Defender for several decades, during which time he represented clients facing charges ranging from aggravated assault, to terroristic threats, to homicide. His lengthy list of wins includes negotiating criminal matters subject to a presumption of incarceration to non-custodial resolutions, including achieving Pre-Trial Intervention for a client charged with murder. In fact, Mr. Acevedo was the Chief Public Defender in Bergen County for many years, supervising the entire office and handling a wide range of felony criminal matters in Bergen County Superior Court located in Hackensack, New Jersey.
Through intensive investigation, legal research and writing, and deft application of the law, Mr. Acevedo seeks to deliver the best possible outcomes, often allowing his clients to maintain their freedom in the face of overwhelming odds.
Handling every aspect of the criminal process, from first appearance to pre-trial motions, trials, sentencing, appeals and post-conviction petitions, Mr. Acevedo has been tested and proven to successfully advocate for criminal defendants and assist with navigating the many challenges of procedure and prosecution in New Jersey criminal courts. Having achieved a reputation for excellence in criminal defense practice, he became an educator and mentor to dozens of new attorneys, offering invaluable insight into best practices, professionalism and all aspects of public service and litigation. He was also responsible for the administration and management of all aspects of the regional district and over sixty staff members, including sixteen staff attorneys, over thirty of-counsel attorneys, eight investigators and ten administrative support staff.
With tireless dedication, he has participated and practiced in a vast array of specialized areas within the realm of criminal law in New Jersey, such as special interest criminal cases, the Juvenile Section, and the Conflict Unit in Bergen County. This knowledge and experience makes him a formidable opponent for any prosecutor, whether advocating for his clients at the negotiating table or litigating a case at trial.
Mr. Acevedo began his journey to the law when he attended John Jay College of Criminal Justice, where he obtained a Bachelor of Arts degree in Psychology, Deviant Behavior and Social Control. After graduating, he went on to obtain a Juris Doctor from Seton Hall Law School, where he has subsequently served as an adjunct professor. In fact, his legal teaching includes an advanced course in the evolution, theory and application of the Fourth Amendment to the United States Constitution, one of the particularly relevant Constitutional rights often applicable when defending criminal cases.
Mr. Acevedo is admitted to practice law in New Jersey, New York, United States Supreme Court and Federal District Courts in New Jersey and the Southern District of New York. His enduring, coveted career in service of justice and protecting the rights of the accused in courts in Bergen County, Passaic County, and beyond, make him an extraordinary asset to the Tormey Law Firm's clients, who place their trust and their futures in his competent hands.
Mr. Acevedo handles most of the major crimes cases for the Tormey Law Firm including matters in 2021 involving weapons involved in an attempted murder in Passaic County with a machete, illegal gun possession cases in Hudson County and Union County where he is currently arguing a suppression hearing, and a kidnapping and aggravated assault case in Essex County involving an alleged assault with a weapon.
Illegal Search Union County Gun Case – Lou Acevedo Keeps Client out of State Prison
In 2021 and early 2022, Mr. Acevedo was representing a young man who was facing an illegal gun possession charge in Elizabeth NJ (Union County). The plea offer was 5 years in prison, 1 year without parole (after a Graves Act waiver). Mr. Acevedo and the firm believed that there was a potential illegal search issue which could result in the charges being dismissed. As a result, we filed a motion to suppress evidence and a suppression hearing was held before the Judge. After the police officer testified and during the hearing, based on Mr. Acevedo's hard work and persuasive skills, the State and the Judge sentenced to client to probation rather than state prison.
In several cases since then, in 2022 and 2023, Mr. Acevedo has successfully secured probationary sentences on behalf of clients who were facing presumptions of incarceration and were supposed to be sentenced to prison time. In multiple cases, including in Somerset County and Morris County, Mr. Acevedo was able to overcome the presumption of incarceration and demonstrate that it would be a manifest injustice to incarcerate these clients. To resolve the case in our clients' best interests and help them avoid sentences of imprisonment, Mr. Acevedo deftly argued for probation, overcoming the jail presumption, and allowing them to maintain their freedom.
Handling Gun Cases Throughout New Jersey
Mr. Acevedo and the Tormey Law Firm are currently representing clients facing weapons and gun charges in the following counties in New Jersey (as of mid-2022):
Atlantic
Bergen
Camden
Cape May
Essex
Hudson
Hunterdon
Mercer
Middlesex
Monmouth
Morris
Ocean
Passaic
Somerset
Sussex
Union
Warren
As you can see, our weapons defense team has extensive experience and is currently handling numerous gun cases for clients throughout the State of NJ.
Bar Admissions
New Jersey
New York
United States Supreme Court
U.S. District Court of New Jersey
U.S. District Court – Southern District of New York
Education
Seton Hall University School of Law, Newark, New Jersey
John Jay College of  Criminal Justice, New York City, New York

B.A.
Major: Psychology/Deviant Behavior and Social Control
Professional Associations and Memberships
New Jersey Supreme Court Committee on Minority Concerns, Member
New Jersey Supreme Court Criminal Practice Committee, Member
American Bar Association, Member
New Jersey State Bar Association, Member
Bergen County Bar Association, Member
Hispanic Bar Association of New Jersey: President, President-Elect, Vice President, Membership Secretary, Recording Secretary, Member
Past Employment Positions
Law Office of Louis Acevedo – Solo Practitioner
New Jersey State Office of the Public Defender, Hackensack, NJ – Chief Public Defender
New Jersey State Office of the Public Defender, Paterson, NJ – Deputy Public Defender
Seton Hall Law School – Adjunct Professor
Department Advocate's Office – Associate Attorney