Washington DC Resident Charged with Unlawful Possession of Weapon in Somerset County
2nd Degree Possession of Handgun Charges Somerset County NJ
Client Admitted Into the PTI Program, No Jail Time or Felony Record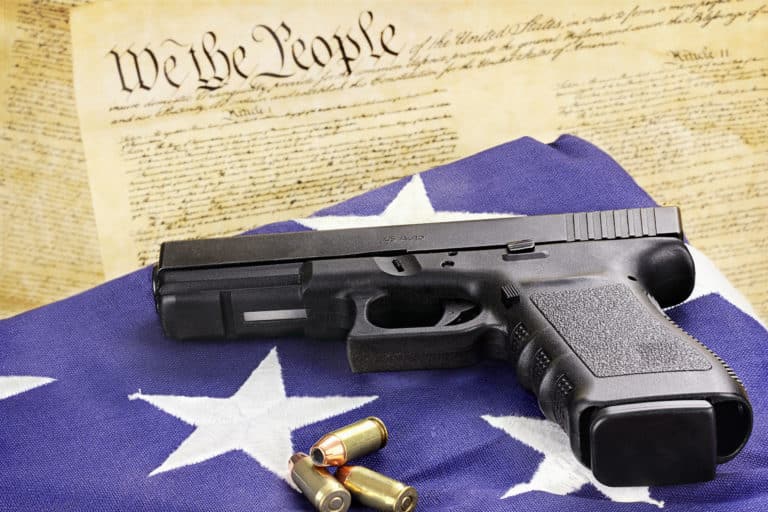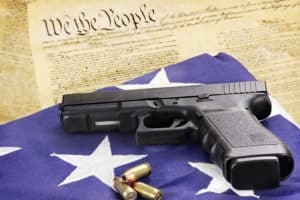 Do you need a lawyer for a gun charge in Somerset County? We can help. Travis Tormey represented a client in the fall of 2019 who was charged with illegal possession of a handgun in the 2nd degree in Somerset County Superior Court in Somerville, New Jersey. Gun laws are very strict in New Jersey and the client was facing 5-10 years in prison if convicted of this offense. Even with no prior record, the typical plea offer, under the Graves Act, is 5 years in prison, 42 months to be served in prison before the defendant is eligible to be released on parole.
The client was a Washington D.C. resident with no prior criminal history. In fact, he has a legal carry permit from Washington D.C. for his handgun which he purchased legally there. However, unfortunately, that permit is not valid in New Jersey and has no legal authority here. The client was traveling up to the area to attend the NFL football game between the Dallas Cowboys and the New York Jets at MetLife Stadium in East Rutherford, NJ. He and his wife purchased a hotel room in Somerset County, Branchburg to be exact. When leaving the hotel room to drive back home to D.C., the client forgot his handgun in the drawer of the hotel room.
When the hotel cleaning staff found it there, they notified the police and they contacted the defendant to retrieve his gun. Luckily, the defendant hired the Tormey Law Firm to represent him and fight these serious charges in court. The client is employed, has a permit from D.C., and has no prior criminal history. As a result, Mr. Tormey was able to convince the Somerset County Prosecutor's office that he was a good candidate for the Pre-Trial Intervention program (known as "PTI"). This is a first time offender program typically reserved for less serious felony crimes like 3rd and 4th degree charges. However, in certain circumstances the State will consider PTI on 2nd degree charges like these.
Mr. Tormey submitted a compelling reasons packet to the Somerset County prosecutor which included the gun permit information, proof of employment, and character references for the defendant. This is in support of a Graves Act waiver to remove the defendant from the mandatory prison time and parole ineligibility that usually accompanies New Jersey gun charges.
The prosecutor applied for the Graves Act waiver with the Judge and agreed to admit the defendant into the PTI program for a period of one year. If the client successfully complies with the terms of probation, the charges against him with be completely dismissed. You can only use a program like PTI once in your life.
Need Lawyer for a Gun Charge in Somerset County? Call Us Now
This was a fantastic result for our client and the law firm. Here is the review the client posted for us on google regarding his experience with the Tormey Law Firm:
5 stars "I was in an unfortunate situation. I was calling around and heard from a few attorneys but once i spoken to Mr.Tormey he made me feel so at ease. He took on my case in short notice and got the best outcome for me. He kept me up to date on everything. I would recommend him to anyone."
If you or a loved one needs assistance with a gun charge in Somerset County, contact our attorneys now for immediate assistance and a free initial consultation.