Illegal Possession of a Handgun Charges under N.J.S.A. 2C:39-5(B)(1)
"In this case, we represented a young man (20 years old), facing a handgun charge in the Hudson County Court in Jersey City NJ. Luckily, we were able to keep him out of jail and keep this serious felony charge off of his record thanks to the Pre-Trial Intervention (PTI) program."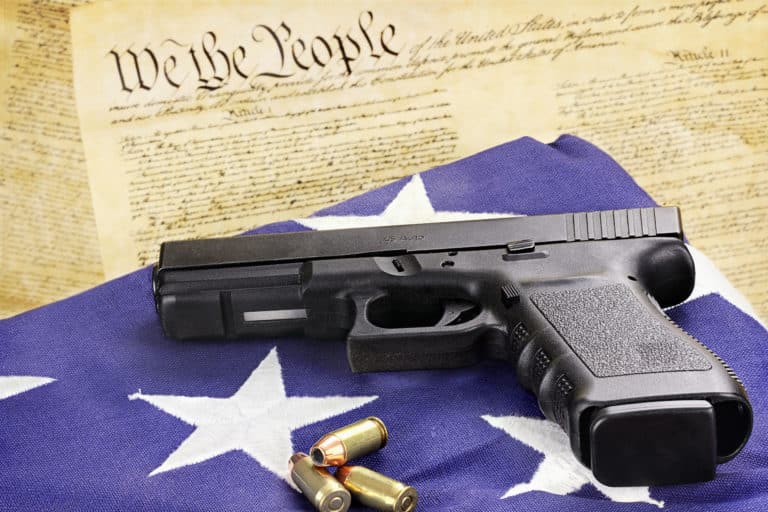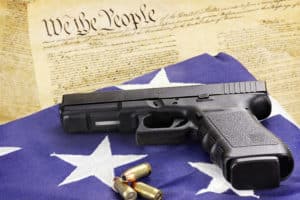 Do you need a lawyer for a gun charge in Hudson County, Jersey City? The experienced firearms defense lawyers at the Tormey Law Firm LLC are here to help. Here is a real case we handled in 2018 for a client from Virginia who was caught with his handgun in Liberty State Park in Jersey City without a proper permit. He was charged with second degree unlawful possession of a handgun in violation of N.J.S.A. 2C:39-5(b)(1) and facing five (5) to ten (10) years in state prison.
Our client was a young man, 20 years old, with no prior criminal history. He had legally purchased the weapon in Virginia where he lives and was licensed to possess the weapon there. Unfortunately, that does not give him the right to carry the weapon in New Jersey. Even for defendants with no prior criminal record, the typical plea offer is five (5) years in prison, 42 months to be served before the defendant becomes eligible for parole.
Migation Package Submitted to the State in Support of a Graves Act waiver
We submitted a packet to the prosecutor of compelling reasons, arguing that the State should apply for a Graves Act waiver to remove the mandatory prison time and parole ineligiblity. The client is employed, has no criminal record, is only 20 years of age, and we obtained a large number of character letters and references from family, friends, neighbors, co-workers, and other people in the community. The prosecutor agreed and applied for approval from their superiors for the Graves Act waiver.
Waiver Granted, Application for the Pre-Trial Intervention program
PTI is a first time offender program which is usually reserved for third and fourth degree crimes. However, in certain circumstances, the State will consider PTI on a second degree case like this. The State must consent for a defendant to even apply for PTI on a second degree charge. Once they consent, the defendant can apply and pay a $75 application fee. He will then be interviewed by probation and probation will make a recommendation to the prosecutor about whether or not they think the defendant is an appropriate candidate for PTI. Ultimately, however, it's up to the prosecutor whether or not the defendant will be admitted into PTI. If the State will not agree to PTI, a defendant can appeal that denial but it's a very difficult appeal to win as you must show that the prosecutor abused their discretion in refusing to allow the defendant into PTI.
In this case, the State agreed to admit the client into the Pre-Trial Intervention program (known as "PTI") for a period of 12 months. The client must remain arrest free and comply with the other conditions of PTI probation. At the end of the 12 months, the charges will be completely dismissed. Thus, not only was the client able to remain out of prison but he was also able to avoid a permanent felony charge on his record.
After the client successfully completes PTI, he will have no criminal record. However, there is a record of the arrest. Under New Jersey law, he must wait six (6) months and then he is eligible to file an expungement petition to have the arrest removed from his record as well. Once the expungement is finished, it is like the entire incident never occurred.
Need lawyer for Gun charge Hudson County? Call Us
This was a great result for our client and the Tormey Law Firm. If you or a loved one needs assistance with a gun charge in Hudson County, New Jersey, contact our offices anytime for a free initial consultation.