Allowances and Restrictions for Sports with Firearms in New Jersey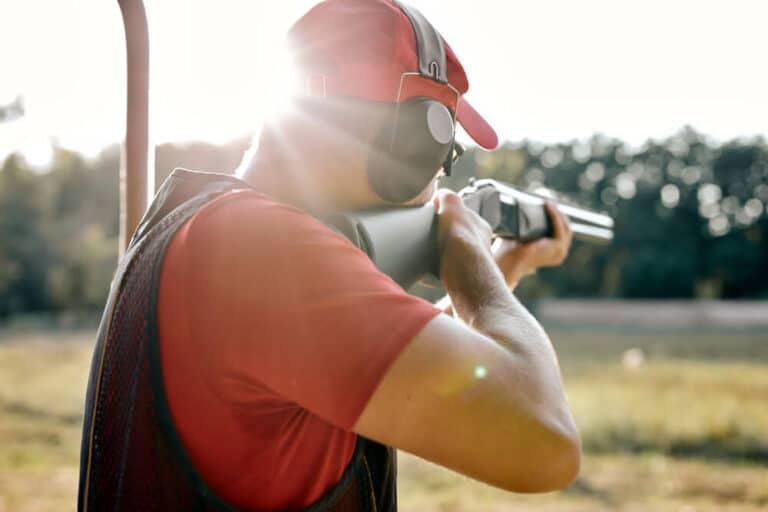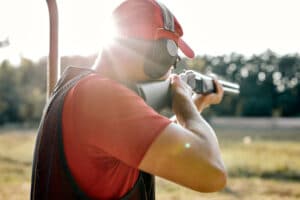 New Jersey's gun laws aim to disarm those who do not use guns responsibly. Thus, the legislative network of gun laws ensures that gun owners purchase, possess, use, and transport guns according to state law. And the penalties for violating NJ firearms and weapons laws are rigorous. Violators may spend years in prison and pay incredibly high fines. And yet, the state recognizes that responsible gun owners should be able to own and use guns for sport and recreation, as well as protection under certain circumstances. Many gun restrictions apply to those with wrongful intentions, but the exceptions typically apply to those who know and use guns for pleasure, like those who engage in target shooting competitions. That said, operating outside of the legal lines when it comes to target practice, shooting competitions, weapons sports, and the guns and other weapons used for these purposes can lead to your arrest and harmful criminal consequences.
Being charged with a felony for a gun or weapons offense can mean your exposure to long-term incarceration and very difficult laws to circumvent when it comes to sentencing and parole eligibility. You could be visiting the state for a competition and find yourself in jail fighting for release from detention. In these situations and similar ones, contact and seek counsel from a New Jersey gun defense attorney who can allay your fears and answer your questions and concerns. The team at The Tormey Law Firm is highly capable of handling every aspect of your weapons case in any county statewide. If you or a loved one has been arrested in Jersey City, West New York, Elizabeth, Union, New Brunswick, Edison, Middletown, Toms River, or elsewhere in New Jersey, contact us at (201)-614-2474 to speak to a NJ gun lawyer free of charge.
NJ Exceptions for Sporting with Weapons
Sports and guns are everyday recreational activities and considered one legitimate use of guns in the state of New Jersey. For example, a gun owner who has the proper gun permit can shoot at a firing range. However, the target shooter must abide by the laws for purchasing, owning, transporting, and using guns recreationally. New Jersey's gun laws are strict, but many exemptions for gun and ammunition purchases apply to recreational shooters.
Usually Prohibited Bullets and Ammunition
For example, New Jersey prohibits ordinary citizens from having hollow nose bullets on their person. Hollow nose bullets are particularly destructive as they expand on impact, causing incredible damage to a person's body. However, they are legal if used on an authorized rifle or pistol range for target practice if the range is accountable to the police periodically, as per N.J.S.A. 2C:39-3.  It is also legal to transport the hollow point ammunition from the place of purchase to a person's property and to and from the authorized shooting range. However, a gun owner must transport their guns to the range legally by following all of New Jersey's specific laws restricting the transportation of guns and ammunition.
Typically Illegal Weapons
Gun owners are also restricted from possessing certain types of guns considered assault weapons. New Jersey long ago outlawed the sale, manufacture, transfer, transportation, and possession of assault weapons, which are specifically listed in the criminal code. Among the list are assault weapons, semi-automatic shotguns with a magazine capacity of over six rounds, shotguns with pistol grips, among others, including parts that make an ordinary gun an assault weapon (N.J.S.A. 2C 39-1). However, sporting shooters who use guns in authorized competitions are exempt from the ban. Only assault firearms that are licensed, registered, or rendered inoperable are allowed in this state. According to N.J.S.A. 39-5(f), an assault firearm is considered "licensed" when the person who possesses it has acquired a valid license to possess and carry the assault firearm.
Likewise, an assault firearm is "registered" when the owner purchased it on or before May 1, 1990 and properly registered the assault firearm as one that is legitimate for target shooting purposes prior to May 30, 1991. Also, proper registration exists when the owner of a firearm with a fixed magazine capacity, or one that only allows for a detachable magazine, of up to 15 rounds (that cannot be modified to have 10 or fewer rounds), purchased it on or before June 13, 2018 and properly registered it on or before June 13, 2019.
Regularly Limited Number of Gun Purchases
Competitive shooters are also exempt from multiple handgun purchases restrictions. Regularly, individuals in New Jersey are allowed one handgun purchase a month per permit. However, participants in state sanctioned shooting competitions can purchase or receive more than one handgun if they need it for authorized competitions or practicing for such competitions.
Restrictions on Travel to Target Practice and Shooting Competitions
N.J.S.A 2C:39-6(f) and (g) and require those driving with a rifle or other gun and ammunition to the target practice authorized location, with the unloaded gun and ammunition separated. The rifle owner must secure the bullets and firearm in a locked container like a gun box, a tightly tied package, or in the trunk of their vehicle. Neither the driver nor any passengers should have ready access to either, so a glove box is not proper storage in a vehicle. In addition, the trip to the range, authorized competition, or event should be direct, without unnecessary detours. The law does not allow individuals to carry guns and ammunition in their vehicles to run errands around town after target practice. Only necessary deviations from the intended destination, like gas or food stops, are legitimate detours. If the gun enthusiast plans to rent a gun at the range, they may do so if eligible.
Contrary to laws prohibiting the sale of guns by anyone but an authorized dealer, a target shooter may rent a gun at the range, according to N.J.S.A. 2C:58-3.1. However, the renter must be 18 years or older and the firing range must be licensed as a dealer, a legitimate military group or law enforcement organization, or a rifle or pistol club. To be an authorized dealer, one must be in a location zoned for firearms and apply to the police department. Furthermore, the renter can only use the gun on the range for target practice, training or lessons, competitions, or trap and skeet shooting. A renter does not need a gun permit to rent.
Weapons and Firearms Charges for Recreational Shooters
Exemptions aside, a sport shooter can still get in severe legal trouble in New Jersey. A gun sports enthusiast who does not properly store, transport, or carry a handgun without the proper permits is guilty of illegal possession of a handgun, which is a second degree crime (N.J.S. 2C:39-5(b)). Second-degree crimes are serious. A violator can spend five to ten years in prison. Likewise, improperly storing a handgun or carrying one in public can subject the sportsperson to a second degree criminal conviction. In addition, it is a third degree crime to possess or transport a rifle or shotgun unlawfully.
Unlawful weapons possession includes having an unlicensed gun as well as transporting an unlocked or accessible firearm in a vehicle (N.J.S.A. 2C:35-5(c)). And illegal possession of prohibited ammunition is a fourth degree crime, punishable by 18 months in prison and various fines and fees. Moreover, many gun crimes fall under the mandatory minimum sentences law of the Graves Act. That means a convicted individual is not released early on parole until they serve the required minimum portion of their sentence.
Arrested with a Weapon for Target Shooting, Competition, or Sporting Event in NJ?
If you are a weapons sports and gun enthusiast arrested for illegally possessing, carrying, or driving with a firearm or ammunition in your vehicle, you want to speak to a legal giant with authority, experience, and intimate knowledge of NJ gun laws. Our renowned gun law attorneys in New Jersey know how rigid the gun laws are, but we also know how to defend those accused of violating one of the many laws. Depending on the charges, how the case and evidence was obtained and handled, and other important factors for consideration, we may be able to get your case dismissed on technicalities or constitutional rights violations. Even if there are no grounds for dismissal, we have a lengthy track record of successful results by getting around the Graves Act sentencing guidelines with a Graves Act Waiver.
Our NJ weapons law professionals are ready to use what we know to deliver the best outcome in your case. Whether we can achieve a shorter sentence, entrance into the Pre-Trial Intervention (PTI) Program, probation, or a dismissal, know that our defense team attacks gun cases and technicalities from all sides and with all potential avenues explored. We have handled thousands of firearms and weapons cases in Ocean County, Union County, Middlesex County, Hudson County, Somerset County, Atlantic County, and throughout New Jersey. For a free consultation, call (201) 614-2474 today.