Bail for Gun Charges in NJ
Weapons Charge Bail Hearing Attorneys Serving all of New Jersey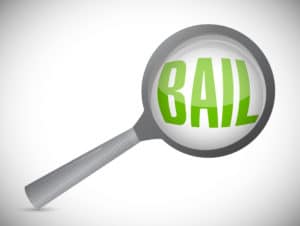 State prosecutors, most of whom answer to elected officials, fall in line and aggressively enforce the state's tough gun laws. It can thus be challenging to "make bail," or obtain pretrial release, if you are facing a gun charge in New Jersey. Here our experienced defense attorneys explain the bail hearing process and what determines if you get out on bail for gun charges in New Jersey. If you or a loved one has an upcoming court date for bail on a firearms offense, we can help. The lawyers on our team represent clients facing gun and weapons charges in courts throughout New Jersey on a weekly basis. Call (201) 614-2474 to discuss your case and get defense help as soon as possible. If you want to make sure you have the best arguments for release at a gun case bail hearing, don't go to court without securing representation first.
Bail Hearings in New Jersey Gun Cases
Under New Jersey's new "bail reform" laws, you are not required to post a cash bond to obtain release from jail. Instead, state law requires a court to hold what is called an initial bail hearing within 48 hours of your arrest. Courts typically try to hold these pre-trial detention hearings within 24 hours of your arrest. Given that most gun charges are second degree crimes in New Jersey, which is basically the same thing as a serious felony offense, such charges typically result in police keeping you in jail after your arrest until the court holds your detention hearing.
At your bail hearing, New Jersey law presumes that you should be released (an outcome similar to "posting bail" or "making bail" under the state's old cash bail system) unless you are held on murder or other serious charges that can result in a life sentence. Assuming your gun charge is not tied to a highly dangerous or violent crime, the state must convince the court that no conditions of release can make sure that you return to court for further hearings, keep you from obstructing justice, and/or prevent you from endangering the community if you are released pending trial.
What happens after my arrest for a gun charge in NJ?
After you are arrested, you'll be taken to the local police department for processing (fingerprints, mugshot, etc.). Once, that is done, in 99% of cases, you will be taken to the County jail on a warrant. There are certain very rare circumstances where the police can release you on a Summons with a court date. For example, we represented a mother once from Tennessee who was traveling in New Jersey and her husband (who was active US military) had left his weapon in the vehicle. In this very rare case, the police did her a huge favor and released her on a summons so she did not go to the jail where a bail hearing would be held.
In all other cases, the defendant goes to the county jail and the initial bail review is done in 24-48 hours. At this initial hearing, the defendant will either be released with a court date and certain conditions to comply with or the County Prosecutor's office will file a motion for detention asking the Judge to hold the defendant while the case is being litigated. In the vast majority of 2nd degree gun charges in New Jersey, the State moves for detention.
Once the State moves for detention and files a detention motion, a detention hearing will usually be held within 5 days. At that hearing, the State will argue why the defendant should be held and the defendant's attorney will argue why they should be released.
Under NJ court rule 3:4-2, the State must provide discovery (evidence) to the defense within 24 hours of the detention hearing being held. This allows the defense attorney to review the evidence and prepare a proper argument for the defendant's release.
In addition, in certain rare cases, the State asks for a postponement of the detention hearing to obtain additional evidence. Again, under the above court rules, they are entitled to this postponement and do not even need to show good cause for same. The postponement is given and is usually 3 days (business days, the weekend does not count).
Can I Get Bail for a Gun Charge in NJ?
As you might expect, gun charges can complicate your pretrial detention hearing and make it more difficult to get released from jail as your case proceeds. Prosecutors may argue that because you possessed an illegal gun, you are likely to be a violent person who may pose a threat to the community. Since a gun can clearly be used as a violent weapon, judges are open to the possibility that you intended to use a gun against someone else or for another unlawful purpose.
The prosecutor may also argue that since gun charges are serious indictable offenses with the potential to result in tens of thousands of dollars in fines and years of prison time, you are unlikely to return to court and thus, pose a flight risk. This is common in cases where the person arrested for a gun is from another state and has the ability to leave to return to their home state unless ordered to remain in detention. And prosecutors may also likely argue that your access to illegal weapons and allegedly violent tendencies make it likely that you will obstruct justice (for example, through witness tampering or other similar means) if you are released. Prosecutors are sometimes successful when they bring these arguments, which is why it is absolutely imperative to have a knoweldgeable NJ weapons defense lawyer representing you at your bail hearing and in any proceedings that occur thereafter.
What is a Public Safety Assessment?
A Public Safety Assessment (known as a "PSA") is a risk assessment scale used by the New Jersey courts to assist Judges in making determinations on bail hearings and detention motions. The PSA is formulated by the probation department and is graded on a scale of one (1) to six (6). The lowest score you can get is a one and the highest score you can get is a 6. They will grade you on 2 main issues: 1) the risk of committing another offense and 2) the risk of flight and failure to appear in court. Some of the factors probation and the Judge will consider include the following:
Any prior criminal record
Ties to the Community (property ownership, employment, family)
Any prior failures to appear in court
Was the current charge a violent offense
Are there any prior violent offenses on the defendant's record
The number of charges and the degree (seriousness) of the charges
Is the defendant currently on probation or parole
Any restraining orders against the defendant
Submitting Evidence to the Court
If you hire an experienced criminal defense attorney to represent you at the Tormey Law Firm, we will prepare for your detention hearing, meet you at the jail to go over the facts of your case and any evidence we have received from the State, and prepare a package to submit to the Judge which supports you being released from jail. This package usually includes the following:
Proof of employment
Character letters
Proof of legal gun ownership (if applicable) such as receipts from purchase, gun purchaser permits, carry permits, etc.
Ties to the community (property ownership, family in the area, etc.)
Do I need money for bail?
In most cases no. There are rare circumstances where a Judge imposes a monetary bail these days but it is very rare. Most of the bail conditions that are imposed include the following:
Weekly or Monthly reporting in person
Weekly or Monthly reporting by telephone
House Arrest – Defendant is not permitted to leave the home except in certain circumstances such as work, school, doctor or lawyer's appointments
Bracelet/Electronic monitoring
Do I Need a Lawyer for a Weapons Offense Bail Hearing in NJ?
New Jersey courts take gun charges seriously throughout the criminal justice process and you need someone on your side protecting your rights. If you have a hearing about bail in a weapons case, your chance of successfully getting out of jail is infinitely increased by hiring an experienced attorney who has handled gun cases in the past. Our lawyers have been defending clients facing gun charges for years, including at detention hearings. Contact us now at (201) 614-2474 for a free consultation. We can explain and walk you through every phase of the legal process if you have been arrested for a weapons offense in New Jersey.