Long Branch Teen Allegedly Shot and Killed His Parents and Sister on New Year's Eve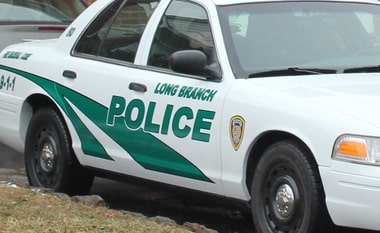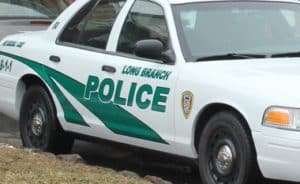 Do you need a lawyer for a gun charge in Monmouth County? We can help. Contact our experienced firearms defense lawyers now for a free initial consultation. Here is a recent shooting in Monmouth County that made the news.
A New Jersey teenager has been accused of using a semi-automatic rifle to kill his parents, sister, and family friend just before midnight on New Year's Eve. According to Monmouth County Prosecutor Christopher J. Gramiccioni, the suspect is a 16-year-old from Long Branch, New Jersey. Due to the nature of the offense, however, the suspect is being charged as an adult with four counts of murder and a weapons charge. Neighbors and family friends stated that the boy has special needs and did not attend regular public schools. Police also indicated there was no history of domestic violence in the home. At the time of the killings, the suspect's grandfather and brother were also at the house; however, they were able to leave the home without suffering any injuries. Law enforcement seized a Century Arms semi-automatic rifle at the scene, which was legally owned and registered to a resident of the house – though authorities did not say who owned the weapon.
Murder and the possession of a firearm for an unlawful purpose are two extremely serious criminal offenses in New Jersey. As it relates to the charge for the possession of a weapon for an unlawful purpose, N.J.S.A. 2C:39-4(1) explicitly states that "any person who has in his possession any firearm with a purpose to use it unlawfully against the person or property of another is guilty of a crime of the second degree." In this case, a semi-automatic rifle fits squarely within New Jersey's firearms laws because N.J.S.A. 2C:39-1(f) defines "firearm" as any handgun, rifle, shotgun, machine gun, automatic or semi-automatic rifle, or any gun, device or instrument in the nature of a weapon from which may be fired or ejected any solid projectable ball, slug, pellet, missile or bullet, or any gas, vapor or other noxious thing, by means of a cartridge or shell or by the action of an explosive or the igniting of flammable or explosive substances. It shall also include, without limitation, any firearm which is in the nature of an air gun, spring gun or pistol, or other weapon of a similar nature in which the propelling force is a spring, elastic band, carbon dioxide, compressed, or other gas or vapor, air or compressed air, or is ignited by compressed air, and ejecting a bullet or missile smaller than three-eighths of an inch in diameter, with sufficient force to injure a person.
A conviction for second degree possession of a firearm for an unlawful purpose carries severe penalties in New Jersey. Generally, second degree crimes in New Jersey can result in a prison sentence of 5-10 years and a fine of up to $150,000. Moreover, firearms crimes such as the unlawful possession of a firearm and the possession of a firearm for an unlawful purpose are controlled by the Graves Act, which imposes mandatory minimum sentences for gun crimes. Specifically, N.J.S.A. 2C:43-6(c) states that a person who has been convicted of certain firearms crimes and other crimes while in the possession of a firearm "shall be sentenced to a term of imprisonment by the court. The term of imprisonment shall include the imposition of a minimum term. The minimum term shall be fixed at, or between, one-third and one-half of the sentence imposed by the court or three years, whichever is greater, or 18 months in the case of a fourth degree crime, during which the defendant shall be ineligible for parole."
Need a Lawyer for Gun Charge in Monmouth County? Call Us Now
The bottom line is that gun crimes in New Jersey are taken very seriously by the criminal justice system. If you are charged with a firearms offense in NJ, there is a lot at stake. That's where the Tormey Law Firm can help. The New Jersey firearms defense attorneys at the Tormey Law Firm have successfully handled gun crime cases in Superior Courts across New Jersey. If you have been charged with a firearms offense in New Jersey, such as the unlawful possession of a firearm or the possession of a handgun, rifle, or shotgun for an unlawful purpose, contact the Tormey Law Firm today.