Active Shooter Plans Required for Large Venues in New Jersey
Active Shooter Plans Required for Large Venues in NJ: What it Means and Why it Matters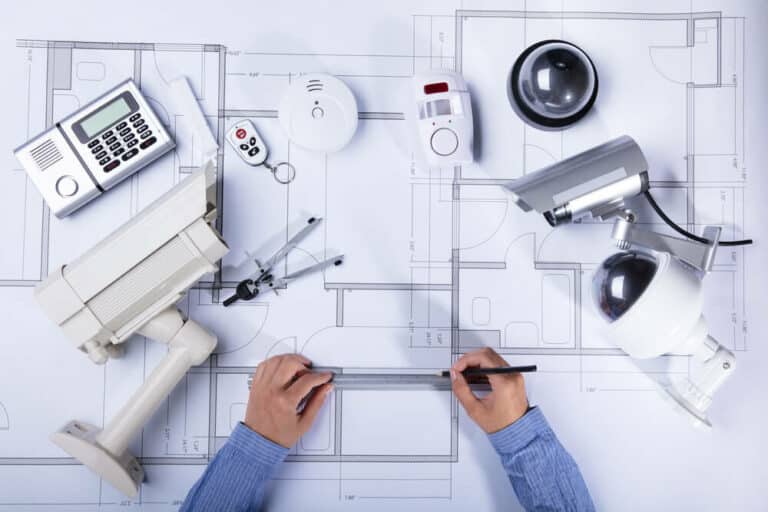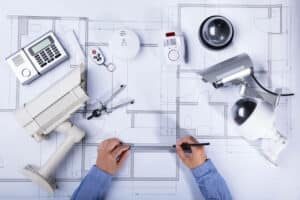 Recent legislation in New Jersey aims to prevent unnecessary casualties in a shooter event by bolstering emergency response preparedness. New Jersey state legislative bill S-721 requires large public venues, movie theaters, and houses of worship to submit emergency plans to law enforcement in response to a potential shooter threat. Although New Jersey already requires highly populated sports and entertainment venues to maintain emergency plans with management coordinators in the municipalities where these large venues exist, the new bill expands which sites must comply and how.
What are the specific requirements for large venues in NJ?
The bill mandates large sports and entertainment venues with seating capacity greater than 5,000, movie theaters with more than 1,000 seats and religious gathering sites capable of seating over 500 people to prepare yearly plans to emergency response units so that first responders can minimize casualties with information and coordination from the venue. Affected locales must submit emergency response plans to the local chief law enforcement officer.
The plans assist first responders, such as police, fire, and other response agencies with building plans and emergency response coordinators to minimize response time to mass threats or shooting incidents. The plans must include the venue layout, including all interior and exterior entrances and exits. Submitted plans are for increased preparation in the event of a mass shooting incident, including law enforcement emergency response training and preparation for active shooters in large venues.
What are schools required to do in New Jersey?
This bill follows earlier legislation requiring public schools to create threat assessment teams to pinpoint potentially violent students and devise a plan to minimize risk of harmful incidents. The assessment team helps school employees to identify and manage students who potentially pose risks of harm and creates management strategies to intervene in any potential violent or harmful incidences involving students.
The assessment team consists of relevant personnel, such as school psychologists, school counselors, social workers, teaching staff, school principals, school liaisons to law enforcement, and school safety specialists. Their duties include instructing teachers and staff to recognize students who may cause harm to others, reporting threats, creating and enforcing assessment and intervention policies of potentially problematic students, consultation with the school safety specialists, and acquiring skills to perform the assessment work through training.
In addition, the governor's office plans to use federal funding for digitizing educational facility blueprints for nearly half the state's schools to replace paper blueprints. In an increasingly electronic world, digital blueprints allow law enforcement quicker and broader access to location layouts to coordinate emergency responses to school incidents faster. New Jersey's recent legislation pertaining to guns and shooting incidents focuses on preparation, prevention, speed, and access.
New Jersey also punishes offenses involving weapons on schools grounds and has age requirements to possess or own a firearm. Even before the recent slate of laws, New Jersey prohibited weapons at educational facilities, whether that be primary, middle, or secondary schools or higher education institutions. Unauthorized possession of a firearm on school grounds is a third degree crime. Convictions result in possible five-year prison sentences. In addition, bringing other weapons on school grounds can lead to fourth degree charges that carry a potential 18 month imprisonment sentence. Even fake guns on school property can lead to potential jail time, as it is a disorderly persons offense. Underage weapons carriers into school face juvenile delinquency adjudication in family court.
How does this relate to other laws in New Jersey?
Following on the heels of S721 is the overhaul of New Jersey's firearm carry laws earlier this month. Along with increasing fees for gun permits, New Jersey now forbids carrying firearms into 25 specific locations, some of which overlap with the focus of S721. However, a federal court judge recently issued a temporary order that restrains enforcement of the new law prohibiting bringing a gun to certain places like childcare centers, courthouses, nursing home, polling places, government buildings, bars, restaurants serving alcohol, hospitals, parks, airports, beaches, casinos, demonstrations, entertainment venues, shopping centers, churches, and supermarkets.
The focus on the latest string of legislation is life loss prevention and preparedness in anticipation of mass shootings. In fact, lawmakers referenced last year's Supreme Court decision in Bruen knocking down state firearms restrictions like New Jersey's, as prompting the need for more laws restricting firearms in populated areas and response readiness in those areas historically vulnerable to mass shootings, like schools, entertainment venues, bars, and shopping malls.
When to Seek Legal Counsel
The new laws continue the trend of strict gun laws, which has long been New Jersey's approach to guns in general. Overall, New Jersey imposes steep penalties for guns and weapons charges. Merely possessing a handgun without a permit can land you in prison for up to 10 years with up to $150,000.00 in fines to pay. Plus, unlawfully possessing other guns like shotguns and rifles are third degree crimes. A conviction can result in up to five years in prison and a $15,000.00 fine. Getting caught with other weapons that require licenses can risk a five year sentence as well, such as BB guns. Certain other weapons, like knives, daggers, brass knuckles and slingshots carried without a justifiably lawful purpose can lead to a fourth degree conviction. As for prohibited weapons like sawed off shotguns, high-capacity magazines or modifications that allow high capacity shooting, or explosive devices, you are looking at a third degree or fourth degree criminal conviction for possession, depending on the type of weapon or device.
Aside from possession, possessing a weapon for an unlawful purpose, perhaps to commit a crime like armed robbery or aggravated assault, elevates the charges to second or third degree crimes, depending on the weapon and circumstances. It is also important to know that the Graves Act pertains to many gun violations. According to this law, a defendant convicted of a gun crime must serve a mandatory minimum sentence, with a mandatory period to be served before they are eligible for early release on parole.
Ultimately, gun convictions can lead to lengthy, damaging, expensive consequences. At our firm, we see too many people who get caught in the system for simply not knowing the extensive restrictions on guns and weapons in New Jersey. For this reason, it is our passion to defend gun rights and the innocence of those charged with all manner of weapons violations in New Jersey. If you or someone close to you is facing a gun or weapons charge, we encourage you to contact us to speak with an attorney free of charge. Call (201) 614-2474 or contact us online to seek knowledgeable legal counsel for your case.