Monmouth County Firearms Information Lawyers
Gun Attorney handling Firearms Cases in Freehold, New Jersey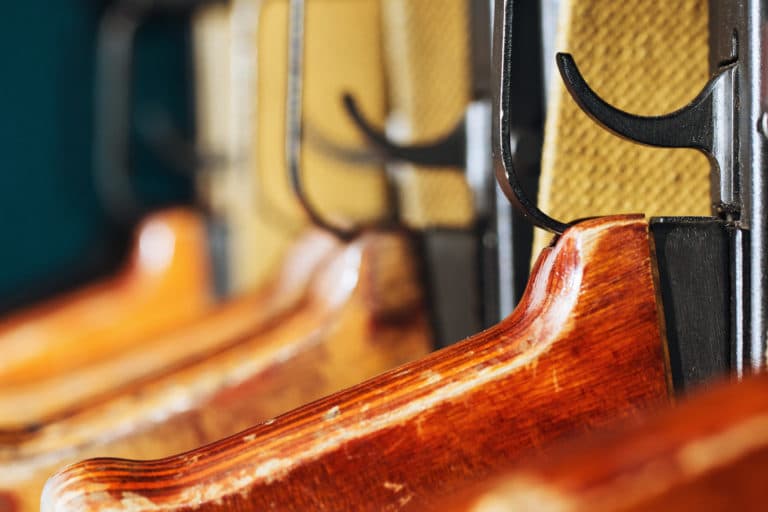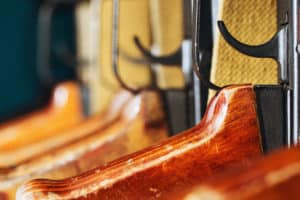 New Jersey gun laws control your ability to legally purchase a firearm in Monmouth County and, if you're accused of a firearms offense such as unlawful possession of a weapon or possession of a weapon for an unlawful purpose, how the Monmouth County Prosecutor's office will handle its case against you. In any event, the gun law attorneys at the Tormey Law Firm are experienced and familiar with the aspects of the firearms laws in Monmouth County and they're ready to help you with fighting allegations of a weapons related crime or assist you with obtaining a Firearms Purchaser Identification Card or Permit to Purchase a Handgun. In addition, if the authorities have seized your guns as the result of a domestic violence dispute, the knowledgeable firearms attorneys at the Tormey Law Firm are available to discuss your case and options with you. We represent clients throughout Monmouth County including in Freehold, Colts Neck, Keansburg, and Red Bank. Contact our offices now for immediate assistance at (201)-614-2474. The initial consultation is always provided free of charge.
Here is a review from one of the many satisfied clients of the Tormey Law Firm:
"Travis Tormey is an outstanding attorney. He helped me tremendously, more so than I ever could have imagined. He handled all aspects of my case with compassion, respect, and immense competence. He is a skilled and knowledgeable lawyer who truly fights for his client's best interest. I highly recommend Travis to anyone looking for a fantastic lawyer."
2nd Degree Gun Possession Charges Monmouth County NJ
If you or a loved one has been charged with a 2nd degree illegal gun possession offense in Monmouth County NJ, we can help. Our experienced firearms defense lawyers have literally represented hundreds of clients in your situation with tremendous results. In fact, here is a case we handled for a client in 2021-2022 in Monmouth County. Our client was a truck driver and Ohio resident who legally purchased his weapon in Ohio but was not transporting the weapon legally when he was pulled over and arrested in New Jersey. As a result, he was arrested and charged with 2nd degree unlawful possession of a weapon which is punishable by 5-10 years in prison in New Jersey even if you have no prior criminal record. In addition, under the Graves Act, a defendant is subject to mandatory prison time and a period of parole ineligibility. For example, the typical plea offer for a first time offender caught with an illegal gun in NJ is 5 years in prison, 42 months to be served before becoming eligible to be released on parole.
In this case, our client had no prior criminal record and had legally purchased the weapon in Ohio. Thus, we submitted a compelling reasons package in support of a Graves Act waiver to try to get the client into a first time offender program known as Pre-Trial Intervention or "PTI". This is a program reserved for first time offenders who have never been in any trouble before. It is usually reserved for lower level felony crimes in NJ (third or fourth degree). However, in certain scenarios like this one, a defendant may be able to get PTI on a 2nd degree unlawful possession of a weapon charge in NJ. PTI is a fantastic option in these cases because the defendant avoids the mandatory jail time and a felony record if they successfully complete the PTI probation – the charges are dismissed.
We gathered all of the supporting evidence to submit in our PTI mitigation package which included the following:
Legal documents for purchase of weapon in Ohio (receipt)
Any gun permits the client has from his home state or other states
Proof of employment
Travel documents (why he was in New Jersey)
Character letters and references
Once the assistant prosecutor receives the mitigation package, they will review it and then discuss it with the supervisors in their office to determine whether or not they will accept the client into the PTI program. Luckily, in this case, they agreed.
Then, we applied the client for PTI and did a PTI interview with probation. A PTI application fee of $75 must be paid. NOTE: A defendant can not even apply for PTI on a 2nd degree charge unless the prosecutor consents to the application. 
The probation department will consider the PTI application and the PTI mitigation package we submitted and make a recommendation to the prosecutor's office whether or not they think the defendant is a good candidate for PTI. However, it is ultimately up to the prosecutor's office who has the final say about whether or not a defendant will be allowed into the PTI program. If the PTI application is denied, a defendant can file a PTI appeal and argue to the Judge that the State abused their discretion when denying their PTI application.
In this case in Monmouth County, our client was accepted into the PTI program. When he successfully completes the PTI probation, his charges will be completely dismissed. He can only use a diversionary program like this once in his life. This was a tremendous result for our client and the Tormey Law Firm LLC.
MONMOUTH COUNTY CRIMINAL COURT
The New Jersey Superior Court, Monmouth County Criminal Division will handle any firearm related offenses brought against you by the Monmouth County Prosecutor's office. The Criminal Division is located 71 Monument Park, Freehold NJ, 07728, is open from Mondays through Fridays from 8:30 a.m. to 4:30 p.m. and can be contacted at 732-677-4300. Click here for more information regarding the Monmouth County Superior Court Criminal Division. The Presiding Criminal Judge of Monmouth County is the Honorable David F. Bauman, P.J.Cr. and the Criminal Division Manager is Mary Ann McGevna who can be contacted at 732-677-4500. If you have to travel to the Monmouth County Court, Criminal Division, click here for directions.
MONMOUTH COUNTY PROSECUTOR'S OFFICE
Gun charges filed by the Monmouth County Prosecutor's office may include, but not be limited to:
The Monmouth County Prosecutor's office is located at 132 Jerseyville Avenue, Freehold NJ 07728 and can be reached at 732-431-7160. For more information on the Monmouth County Prosecutor's office click here.
MONMOUTH COUNTY PROSECUTOR'S OFFICE FAMILY DIVISION
The Monmouth County Prosecutor's Office's Family Division is responsible for handling domestic violence issues and related firearms forfeitures. If your firearms were seized in connection with a domestic violence incident, the Family Division will conduct an investigation to assess the appropriateness of returning your weapons. To learn more about the Monmouth County Prosecutor's Office Family Division, click here.

Weapons seized based on a domestic violence incident Monmouth County NJ – Weapons forfeiture
If a temporary restraining order (TRO) was filed against you in Monmouth County and your guns were seized, the Monmouth County Prosecutor's office will take custody of those guns. Then, if the temporary restraining order (TRO) becomes final, you are prohibited from owning or possessing weapons in the future. You may be able to negotiate a sale of the weapons or a transfer to another person. If the TRO was dismissed, your weapons will not be automatically returned to you. The Prosecutor's office will decide if they will return the weapons to you, or if they will file a forfeiture action in the Monmouth County Superior Court (this must be done within 45 days of the seizure of the weapons).
If they file a forfeiture action, you can hire an attorney to represent you at this hearing in court. We have represented numerous client in your situation and are available now to assist with and provide a free initial consultation.
APPLYING FOR A FIREARMS IDENTIFICATION PURCHASER CARD IN MONMOUTH COUNTY
If you are a resident of Monmouth County, you can apply for a firearms purchaser identification card or permit to purchase a handgun at your local police department or submit your application to the Chief of the New Jersey State Police. For information about each of the police departments in Monmouth County, click here. To learn more about the gun permit application process, visit our Gun Permit Process in NJ page.
Gun Permit Denial and Appeal
If you applied for a gun permit in Monmouth County and your application was denied, you have the right to appeal. This appeal must be filed in writing within 30 days and be served upon the Monmouth County prosecutor, the superintendent of NJ state police, and the chief of police in the town where you live. The Court will then set a date for an appeal hearing the the Monmouth County Superior Court and this hearing is usually scheduled within 30 days of the appeal being filed. Our experienced gun permit appeal lawyers can represent you at this hearing. Contact us anytime for a free consultation and immediate assistance.
PLACES TO PURCHASE FIREARMS IN MONMOUTH COUNTY
There are a number of retailers in Monmouth County to contact or visit if you're interested in purchasing a handgun, rifle or shot gun:
172 U.S. 9, Marlboro, NJ 07746
732-547-1243
2446 U.S. 9, Howell, NJ 07731
848-444-9400
16 Ridgeview Ave, Atlantic Highlands, NJ 07716
732-291-7964
3430 Sunset Ave #21, Ocean Township, NJ 07712
732-922-6032
389 NJ-79, Morganville, NJ 07751
908-216-2915