Mercer County Firearms Information
Gun Lawyers Near Me in Trenton, New Jersey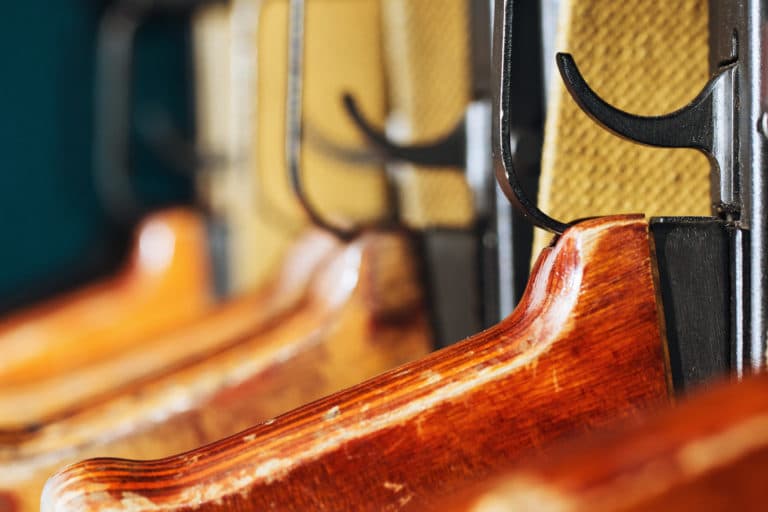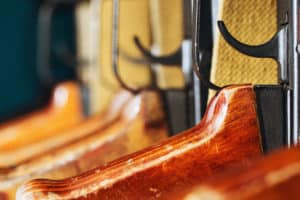 Gun laws in Mercer County are complicated and no matter what firearms issue you're facing, the Tormey Law Firm's weapons attorneys are available to defend you against allegations of firearms offenses or guide you through the application process to legally purchase a handgun, rifle or shotgun in Mercer County. If you have been charged with a gun crime, such as unlawful possession of a weapon or possession of a weapon for an unlawful purpose, the Mercer County Prosecutor's office will prosecute your case and you could be facing mandatory prison time due to New Jersey's strict gun laws. Fortunately, the experienced and knowledgeable gun law attorneys at the Tormey Law Firm are ready to assist you with your defense strategy. We represent clients throughout Mercer County including in Trenton, Princeton, West Windsor, East Windsor, Hamilton, Hopewell, Ewing, and Lawrence Township. Contact our offices now for immediate assistance with your firearms related issues at (201)-614-2474. The initial consultation is always provided free of charge.
Here is a review from one of the many satisfied clients of the Tormey Law Firm:
"Travis Tormey is an outstanding attorney. He helped me tremendously, more so than I ever could have imagined. He handled all aspects of my case with compassion, respect, and immense competence. He is a skilled and knowledgeable lawyer who truly fights for his client's best interest. I highly recommend Travis to anyone looking for a fantastic lawyer."
MERCER COUNTY CRIMINAL COURT
The New Jersey Superior Court, Mercer County Criminal Division will be the venue for any gun related offenses brought against you by the Mercer County Prosecutor's office. The Criminal Division is located at 400 South Warren St. (at the intersection of Warren and Market Streets) Trenton, NJ 08650, is open from Mondays through Fridays from 8:30 a.m. to 4:30 p.m. and can be contacted at 609-571-4000. For more information regarding the Mercer County Superior Court Criminal Division, click here. The Presiding Criminal Judge of Mercer County is the Honorable Peter E. Warshaw, P.J.Cr. and the Criminal Division Manager is Janet VanFossen, who can be contacted at 609-571-4074. Click here for directions to the Mercer County Court, Criminal Division.
MERCER COUNTY PROSECUTOR'S OFFICE
Common gun charges filed by the Mercer County Prosecutor's office may include, but not be limited to:
The Mercer County Prosecutor's office is located at 240 West State Street, 8th Floor, Trenton, NJ 08608, phone: 609-989-6351. For more information on the Mercer County Prosecutor's office, click here.
Arrested for a Gun Charge in Mercer County NJ?
If you or a loved one has been arrested and charged with illegal gun possession in Mercer County NJ, we can help. Our experienced weapons defense lawyers have literally represented hundreds of clients facing gun charges in New Jersey in just the last few years, including in Trenton NJ. These are serious felony charges punishable by thousands of dollars in fines, years in prison, and a permanent felony charge on your record. You need a lawyer who knows how to fight gun charges and get you the best possible result in court.
Most gun charges in NJ are 2nd degree crimes which are punishable by 5-10 years in NJ state prison. For example, an unlawful possession of a handgun charge in NJ is a 2nd degree offense and the typical plea offer, under the Graves Act, is 5 years in prison, 42 months to be served before the possibility of parole. This is the case even for defendant's who have no prior criminal history.
Can I get a Graves Act waiver?
You may be able to obtain a Graves Act waiver on your 2nd degree gun charge if your attorney can convince the prosecutor's office that you are a good candidate for a waiver and they apply for one. If they apply for a waiver, they can lower your plea offer from 5 years in prison, 42 months without parole to 5 years in prison with 1 year of parole ineligibility. They can even lower it all the way to probation (with 364 days in the Mercer County jail) or non-custodial probation (no jail time).
Can I apply for the PTI intervention program?
On a 2nd degree gun charge in New Jersey, you can only apply for PTI if the prosecutor consents. Otherwise, you are not allowed to apply for PTI. PTI is usually reserved for lower level felony charges in NJ (third and fourth degree crimes). However, in certain cases, specifically where the defendant is an out of state resident who legally purchased their gun in their home state and they are traveling through the State of NJ with their gun in their vehicle, the prosecutor's office may agree to a PTI application and potentially a PTI resolution.
PTI allows the defendant to complete probation and, if they successfully do so, the charges are completely dismissed.
MERCER COUNTY PROSECUTOR'S OFFICE DOMESTIC VIOLENCE UNIT
The Domestic County Prosecutor's Office's Domestic Violence Unit is handles firearms forfeitures. In other words, if your guns were seized in connection with a domestic violence incident, the Domestic Violence Unit will conduct an investigation to assess the appropriateness of returning your weapons. To learn more about the Mercer County Prosecutor's Domestic Violence Unit, click here.
Weapons Seized After Domestic Violence Restraining Order in Mercer County NJ
If a temporary restraining order (TRO) was issued against you in Mercer County, your weapons must be seized by the police department. Then, they will be transferred to the Mercer County Prosecutor's office. If the temporary restraining order becomes a final restraining order (FRO), you will be prohibited from owning or possessing firearms permanently. However, if the temporary restraining order is dismissed (either voluntarily or by a Judge after a trial), then you may be able to have your guns returned to you. But, this does not automatically happen. The Prosecutor's office has 45 days to file a forfeiture action once your weapons are seized or they must be returned to you. If they file for forfeiture, a forfeiture hearing will be held in the Mercer County Court before a Judge within 45 days of their forfeiture action being filed. If you need assistance, our experienced attorneys can represent you at this forfeiture hearing and try to get your guns back.
APPLYING FOR A FIREARMS IDENTIFICATION PURCHASER CARD IN MERCER COUNTY
If you are a resident of Mercer County, you can apply for a gun permit at your local police department or submit your application to the Chief of the New Jersey State Police. For information about each of the municipalities in Mercer County and their police departments, click here. To learn more about the gun permit application process, visit our Gun Permit Process in NJ page.
Gun Permit Denied Mercer County – A Gun Permit Appeal
If you applied for a gun permit in Mercer County and you were denied, you have the right to appeal. This appeal must be filed within writing to the Mercer County Prosecutors office, the Superintendent of the NJ state police, and the Chief of police in the town in which you live. A gun permit appeal hearing will then be held in the Mercer County Court within 30 days of the filing of your gun permit appeal.
Our experienced gun permit appeal lawyers have literally represented hundreds of clients over the years at gun permit appeal hearings in court throughout New Jersey with tremendous success and results. Contact our offices anytime for immediate assistance and a free initial consultation.
PLACES TO SHOOT AND/OR PURCHASE FIREARMS IN MERCER COUNTY
Visit the following locations or click on the following links to learn more about where to go shooting in Mercer County and where you can buy handguns, shotguns and rifles:
Citizen's Rifle and Revolver Club (CRRC), 213 Princeton Hightstown Rd., Princeton Junction, NJ 08550, 609-799-9890
Defensive Security, 9 Debbie Ln., East Windsor, NJ 08520, 609-443-1686