Hunterdon County Firearms Lawyers
Weapons Attorneys Near Me in Flemington, New Jersey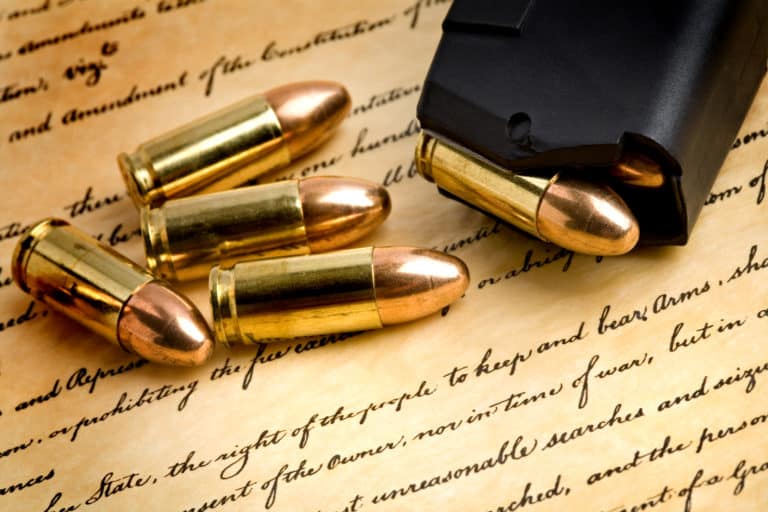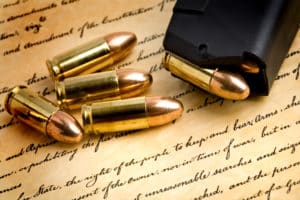 If you live in Hunterdon County New Jersey and you've been charged with a firearms offense or you are interested in legally obtaining a handgun, rifle or shotgun, the experienced weapons attorneys at the Tormey Law Firm are here to help. Firearms laws in New Jersey are strict and carry stiff penalties – it is a good idea to discuss your gun related issues with an experienced attorney who is familiar with New Jersey's firearms laws. In addition, if you were involved in a domestic violence dispute and a gun was involved, the Hunterdon County Prosecutor's Office may not only seize all of your firearms and your firearms identification purchaser card, but it may also charge you with criminal offenses that may result in jail time. The bottom line is that the weapons attorneys at the Tormey Law firm are ready to help you with any gun law issues in Hunterdon County including in Readington, Flemington, Raritan, and Clinton. Contact our offices now for immediate assistance at (201)-614-2474. The initial consultation is always provided free of charge.
Here is a review from one of the many satisfied clients of the Tormey Law Firm:
"Respectful. Attentive. Professional."
5.0 stars
Posted by Adam
"I had never been in trouble with the law up until a few months ago. Although, not the most severe of crimes I was still worried of the potential ramifications (eg. possibly losing my job, unable to acquire a new position, embarrassment, etc.). Tormey Law Firm treated me with respect from the moment I spoke with him on the phone and was direct and concise on the possible outcomes and how we would proceed with the case. I was in a bind and they really helped me a lot! Particularly, Christopher Perry, he dealt specifically with my case and answered all of my one-million questions with patience and a smile. I could not be happier with the outcome. Thank you once again!"
Arrested with my gun, traveling through New Jersey, in Hunterdon County NJ
We have represented a number of clients over the last few years who were arrested for possession of a gun in Hunterdon County NJ when they were driving through NJ with their gun in their car. These are often Pennsylvania residents who have their legally purchased Pennsylvania weapon in the vehicle but they are not transporting the weapon legally. To transport a weapon legally through the State of NJ, you must do the following:
Gun must be in the trunk
In a locked gun case
Unloaded, separate from the ammunition
Often times, out of state residents are not familiar with NJ gun laws and these strict laws and policies on handguns and transporting them. As a result, they are arrested and charged with 2nd degree unlawful possession of a weapon. This is a serious felony charge in NJ punishable by 5-10 years in prison with a presumption of prison time, even for first time offenders. The typical plea offer is 5 years in prison, 42 months without parole under the Graves Act.
Can I apply for the Pre-Trial Intervention (PTI) program?
On 2nd degree gun charges, you can only apply for the PTI program with the permission of the prosecutor's office. However, for out of state residents who have no prior record and were traveling through NJ with their legally purchased weapon from their home state, the prosecutor's office often allows the defendant to apply for PTI.
We put together a mitigating package in support of a Graves Act waiver and PTI application known as a compelling reasons package. This package usually includes the following information:
Legal purchasing documents for the weapon (receipt from the store, affidavit from the person gun was legally purchased from)
Purchasing or carry permits from their home state
Proof of employment, employment records
Travel documents (why they were traveling to or through NJ)
Character references
This package is sent to the prosecutor to try to convince them to apply for a Graves Act waiver to avoid the mandatory prison time and parole ineligibility that usually accompanies a gun charge in NJ. It is also used to try to convince the prosecutor to allow the defendant into the PTI program. If the defendant is placed into PTI, they will be put on probation for usually 1-3 years and given some conditions to meet (community service, remain arrest free, forfeit the weapon, etc.). If they comply with their probationary conditions and successfully complete the PTI probation, the charges are dismissed at the end of it. NOTE: You can only use PTI or a diversionary program like it in NJ once in your life. In addition, when the charges are dismissed after PTI, the defendant has no criminal record. However, there is still a record of the arrest. Under NJ law, the defendant can apply for an expungement of the arrest record six (6) months after the case is dismissed from PTI.
HUNTERDON COUNTY SUPERIOR COURT
The Criminal Division of the Hunterdon County Superior Court will handle any cases related to gun crimes alleged against you by the Hunterdon County Prosecutor's office. The Hunterdon County Superior Court is located at 65 Park Avenue
Flemington, NJ 08822 and can be contacted at (908) 237-5800. For more information on the Hunterdon County Superior Court, which is part of the Hunterdon/Somerset/Warren Vicinage, click here. For directions to the Hunterdon County Courthouse, click here.
The presiding judge of the Criminal Division for Hunterdon, Somerset, and Warren Counties is the Honorable Robert Reed, P.J.Cr. (phone: 908-203-6160) and the Criminal Division Manager is Sharon Pandolfi, PO Box 3000, Somerville NJ 08876, Phone: 908-231-7638. For more information on the Hunterdon, Somerset and Warren Vicinage Criminal Division, click here.
HUNTERDON COUNTY PROSECUTOR'S OFFICE
Common charges that are filed by the Hunterdon County Prosecutor's office in cases related to weapons offenses are:
The Hunterdon County Prosecutor's Office is located at 65 Park Avenue, Flemington, New Jersey 08822-0756, and can be contacted at 908-788-1129. For more information on the Hunterdon County Prosecutor's office, click here. The Hudson County Prosecutor's office will also manage the seizure and either the return or forfeiture of rifles, shotguns, and handguns confiscated as the result of a domestic violence incident or a gun crime.
Weapons Seized Based on Domestic Violence Restraining Order in Hunterdon County NJ
If you had a temporary restraining order (TRO) filed against you in Hunterdon County, your guns must be seized by the police. They will then be transferred to the Hunterdon County Prosecutors office. If the restraining order becomes final, you will be prohibited from owning or possessing firearms permanently. However, if the restraining order is dismissed (voluntarily or after a trial), you may be able to have your guns returned to you. But this doesn't automatically occur. The decision is up to the Hunterdon County Prosecutor's office and they have 45 days to file a forfeiture action on your weapons or return them to you. If they file a forfeiture action, a forfeiture hearing will be scheduled at the Hunterdon County Superior Court within 45 days of the filing of the action. Our experience firearms attorneys are available to assist you with this forfeiture action and represent you at the forfeiture hearing in court. Contact us now for immediate assistance. The initial consultation is always provided free of charge.
APPLYING FOR FID CARD/HANDGUN PERMIT IN HUNTERDON COUNTY
If you are a resident of Hunterdon County, you can apply for a gun permit at your local police department or submit your application to the Chief of the New Jersey State Police. To find the contact information for the police department in your municipality in Hunterdon County, click here.
To learn more about the gun permit application process, visit our Gun Permit Process in NJ page.
How to appeal a gun permit denial in Hunterdon County NJ
If you applied for a gun permit in Hunterdon County and you were denied, you have the right to appeal in writing within 30 days. This appeal must be filed with the Hunterdon County Prosecutor, the NJ Superintendent of the State police, and the Chief of Police in the town where you reside. The gun permit appeal hearing will then be scheduled in the Hunterdon County Superior Court usually within 30 days of your appeal being filed. If you need assistance filing a gun permit appeal and want representation at the gun permit appeal hearing in court, we can help. Our experienced firearms lawyers have literally handled hundreds of gun permit appeals over the years throughout NJ with tremendous success. Contact our offices anytime for immediate assistance and a free initial consultation.
PLACES TO SHOOT/PLACES TO PURCHASE FIREARMS IN HUNTERDON COUNTY
If you're looking to go shooting or purchase a rifle, shotgun, or handgun in Hunterdon County, check out the following ranges and sport shops: