Tennessee Man Charged with Illegal Possession of an Assault Weapon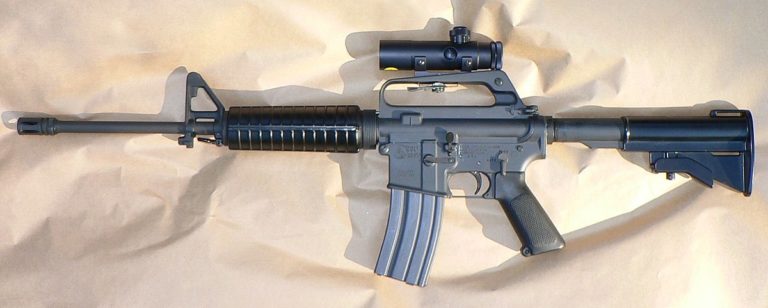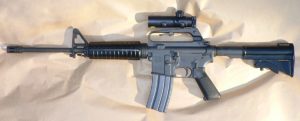 Many times out of State residents are arrested with assault weapons in New Jersey and face serious penalties. Luckily, our lawyers are very experienced in handling these types of offenses with fantastic results. Contact our offices anytime for immediate assistance at 201-614-2474.
Here is a recent story which was published in the press where a Tennessee man was arrested and charged with assault weapons in New Jersey.
A Tennessee man was arrested on June 28 after police reportedly found a TEC-9 gun inside a backpack. The person arrested by law enforcement is Adam Rodriguez, a 20-year-old resident of Nashville, Tennessee. He was charged with possession of an assault firearm, possession of a large capacity magazine, and possession of a controlled dangerous substance (CDS).
The police received a report of a home break-in and dispatched officers to the scene. When police arrived at the scene, they detained Rodriguez and later found a backpack outside the home. Police officers reportedly opened the bag and found an Intratec TEC-9 "assault pistol," a 20-round large capacity magazine, and pills believed to be Xanax. After police investigated further, it became clear that the backpack and assault weapon may have belonged to Rodriguez. Police subsequently arrested Rodriguez on criminal weapons charges and drug charges.
Severe Penalties for Gun Possession Charges in New Jersey
In New Jersey, any person who knowingly has in his possession any handgun, including any antique handgun, without first having obtained a permit to carry the same, is guilty of a crime of the third degree if the handgun is in the nature of an air gun, spring gun or pistol, or other weapon of a similar nature in which the propelling force is a spring, elastic band, carbon dioxide, compressed or other gas or vapor, air or compressed air, or is ignited by compressed air, and ejecting a bullet or missile smaller than three-eighths of an inch in diameter, with sufficient force to injure a person. Otherwise, it is a crime of the second degree.
Third degree criminal offenses carry a potential jail sentence of between three and five years. Second degree offenses expose a person to a possible jail term of between five and ten years. In addition, firearm offenses also carry mandatory minimum jail terms. This means that if a person pleads guilty to, or is found guilty by a jury of, a firearms offense in NJ, the sentencing judge may impose a mandatory minimum period that the individual must serve in jail before they become eligible for parole. Under the NJ Graves Act, the judge is permitted to sentence the person to at least half of the jail sentence imposed.
If you are charged with a firearms or weapons offense in New Jersey, please contact the Tormey Law Firm for assistance.