Shooting at Trenton Event Leaves 1 Dead, 17 Injured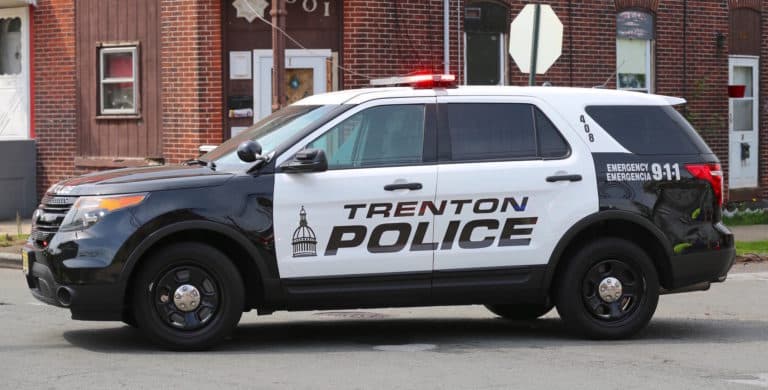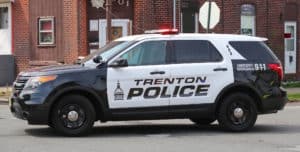 Twenty people were wounded early Sunday, June 17, from gunshots after multiple people started shooting at each other inside the Art All Night event in Trenton, New Jersey. One person, a 33-year-old male, was killed, and suspected as one of the shooters, according to Mercer County Prosecutor Angelo Onofri. In all, said Onofri, "20 individuals suffered gunshot wounds or other injuries." Among the wounded is a 13-year-old male in critical condition, Onofri added. What started the shooting is under investigation, but the Art All Night event itself does not appear to have been the target. "All indications are that this was a dispute between individuals that occurred at Art All Night, according to Mercer County prosecutors.
About 1,000 people were at the popular Trenton event when the gunfire erupted. The event, billed as "24 hours of community, creativity, and inspiration," and held at the historic Roebling Wire Works building on South Clinton Avenue in Trenton, NJ, turned to chaos shortly before 3 a.m. People ran from the event into nearby streets as police descended on the building and alternately looked for shooters and treated victims. Mercer County Prosecutor Onofri described a chaotic and confusing scene early on: Trenton police were swamped with 911 calls reporting a shooting inside the venue, and the first police officers on scene radioed that they needed critical assistance and backup. Trenton police were working off-duty security at the event, and there were no metal detectors inside the building. Videos posted on social media showed police and attendees huddling behind cars and helping the wounded.
"We're very shocked. We're deeply saddened. Our hearts ache and our eyes are blurry but our dedication and resolve to building a better Trenton through community, creativity and inspiration will never fade. Not tonight. Not ever," the Art All Night Facebook page said Sunday while announcing the cancelation of the rest of the event. "We're still processing much of this and we don't have many answers at this time but please know that our staff, our volunteers, our artists and musicians all seem to be healthy and accounted for. Our sincere, heartfelt sympathies are with those who were injured," Art All Night added in a post on social media.
Media reports did not mention what charges the Mercer County Prosecutor's Office plans on filing. However, it is likely that any suspects will be facing an array of felony offenses such as Homicide, Aggravated Assault, and Unlawful Possession of Weapons.
Homicide in New Jersey is broken up into several offenses: Murder, Manslaughter, and Vehicular Homicide. Murder is the most serious crime of the three. A person will be found guilty of murder if he or she knowingly or purposely causes the death of another. If convicted, the perpetrator will face 30 years to life in prison. A person can be convicted of manslaughter if the accused recklessly caused the death of another or acted in the heat of passion due to reasonable provocation. A manslaughter conviction carries with it a prison sentence of between 10 and 30 years. Vehicular Homicide charges arise if a person causes the death of another by recklessly operating a vehicle or vessel. Generally, a person convicted of vehicular homicide is subjected to a sentence of 5 to 10 years in New Jersey state prison. However, an individual may be subjected to 10 to 20 years in NJ state prison if they were operating a vehicle or vessel while under the influence of alcohol and in a school zone.
A person can be found guilty of Aggravated Assault in a number of ways. For instance, if you cause or attempt to cause serious bodily injury to another individual purposely, knowingly, or under circumstances manifesting an extreme indifference to the value of human life. Additionally, if you cause or attempt to cause, purposely, knowingly, or recklessly, bodily injury to another person with a deadly weapon, you could face aggravated assault charges. You can also be convicted of Aggravated Assault if you, knowingly or under circumstances that manifest an extreme indifference to the value of human life, points a firearm at or in the direction of another person, whether you know it is loaded or unloaded. Depending on the circumstances, a person charged with Aggravated Assault could face second or third degree charge. If it is a second degree crime, you may be exposed to 5 to 10 years in prison. If it is a third degree offense, you may be sentenced to between 3 and 5 years in prison.
Lastly, with regard to using a firearm for an lawful purpose, such as shooting at another person, the NJ criminal code provides that any person who has in his possession any firearm with a purpose to use it unlawfully against the person or property of another is guilty of a crime of the second degree. Second degree criminal offenses in New Jersey carry with them a potential prison term of between 5 and 10 years.
Accordingly, if you are charged with a shooting-related criminal offense in New Jersey and seek assistance, please contact the experienced NJ criminal defense lawyers at the Tormey Law Firm.