Red Flag Law Allows New Way to Seize Guns in New Jersey
NJ Can Take Your Guns if You Pose a Safety Risk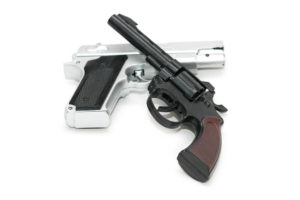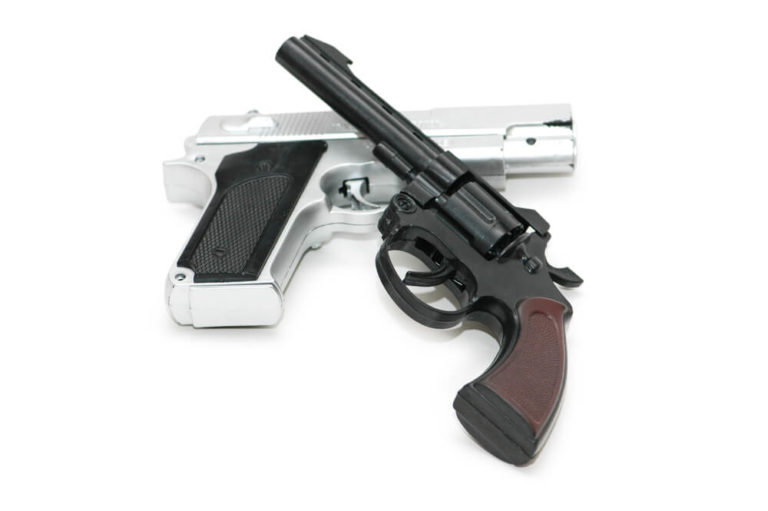 A new law in New Jersey enables family and household members, as well as police officers, to ask a judge to take someone's guns away if he or she represents a threat to themself or others. Similar to Red Flag laws that exist in some other states, this law in NJ, A1216, is called the Extreme Risk Protective Order Act of 2018. In this article you'll learn more about what to expect under New Jersey's new Red Flag law and what it means for you as a resident of New Jersey.
The new gun control law originally went into effect in September 2019, allowing requests from individuals who want to stop a loved one or family member who could be a threat to others or to themselves from being allowed to own or possess a firearm. As of mid-February 2020, almost 200 people in NJ have had their guns seized under this new law, often referenced as the "red flag law," making it all the more important to be familiar with the process involved and how to fight to get your guns back if they've already been confiscated.
How do you Apply to Get Someone Else's Guns Taken Away in NJ?
Not just any person can file the petition stating that another person should be blocked from owning or having a gun; the person asking the court to consider this must be an individual in the same household. However, any individual can ask a law enforcement agency to file a petition, including those parties outside of your family and household.
In order for the court to consider seizure of someone else's guns under the Extreme Risk Protective Order Act, the person who is concerned has to submit a formal application to New Jersey Superior Court explaining why a judge should approve the extreme risk protective order. The person who owns or has the gun must pose a danger of causing bodily injury either to themselves or to someone else, but the court does have discretion to determine what cases meet the grounds for approval under that terminology. The court considers not just the person's current ownership of a gun or ammunition, but also their ability to purchase these items.
What Happens after a Request to Have Another Person's Firearms Seized in NJ?
Once a law enforcement agency or the family member in the same household has asked the court to remove weapons from another person's possession, a judge will evaluate the case to determine if there are significant risks for the named party to own or buy a firearm. If the judge approves the request, that person is prohibited from buying, possessing, receiving, or owning a firearm . Furthermore, the law enables a judge to hand down a warrant so that any existing firearms can be seized.
Notably, the process from temporary to final orders in these cases is similar to that of restraining orders. The first order, a temporary extreme risk protective order (TERPO), will be made effective if a judge finds good cause to seize someone's guns. This then leads to removal of the individual's firearms purchaser identification card, any firearms in their possession, as well as ammunition. Then, the person whose weapons were seized has the right to a hearing before a judge within 10 days, before a final determination is made.
If, at the final hearing, the judge decides by a preponderance of evidence that the person does, in fact, pose a threat to their own safety or the safety of others, a final extreme risk protective order (FERPO) will be issued. Similar to a final restraining order, a FERPO has no expiration date. However, you are able to ask the court to terminate this order at any point in time after the order becomes effective.
Can You Appeal an Order to Remove Guns in New Jersey?
If you have already had your guns seized because a family member or law enforcement officer submitted such a a petition, you have a maximum of 45 days to file your appeal after the order has been granted by the judge. If the order is terminated, only a law enforcement agency with evidence that there is probable cause that you pose a safety risk can initiate another order, which also falls under the judge's discretion.
If there is no effort by you to get the order terminated with regard to the ability to possess or purchase new firearms, a final order from a judge can last in perpetuity. As of February, 100 final orders have already been issued in these "red flag" cases in New Jersey and 198 temporary orders were granted by judges.
The most red flag cases thus far have occurred in Ocean County, while Bergen County, Essex County, Gloucester County, Middlesex County, Monmouth County, and Passaic County, have relatively high numbers as well. Notably, not every case resulting in a TERPO will ultimately lead to a FERPO. Defendants in these cases have rights and are allowed to retain experienced NJ gun lawyers to represent them and aggressively advocate for the return of their weapons.
Guns were Seized as a Safety Risk in NJ, What Should I do?
If your guns were seized due to assertions that you are a risk to yourself or others in New Jersey, time is of the essence. While this law is relatively new, lack of awareness about its passage or how it works does not impact the state's right to seize your firearms. In order to respond to the seizure of your guns and ammunition, make sure you have an experienced NJ firearms attorney working with you to fight back. You might be able to recover your guns, and a knowledgeable lawyer can help walk you through the process ahead. If you want to know more about what to anticipate and what the new Red Flag law in New Jersey means for you, contact our firm today. We can also assist you with an appeal as soon as possible after an order comes down under this red flag law. Simply call (201) 614-2474 or contact us online today for a free consultation.
Additional Information:
See where guns have been seized in N.J. under new 'red flag' law