New Jersey Seeks to Raise the Stakes on Gun Laws Once Again
New Jersey's latest legislative move means gun restrictions and regulations may soon become more stringent.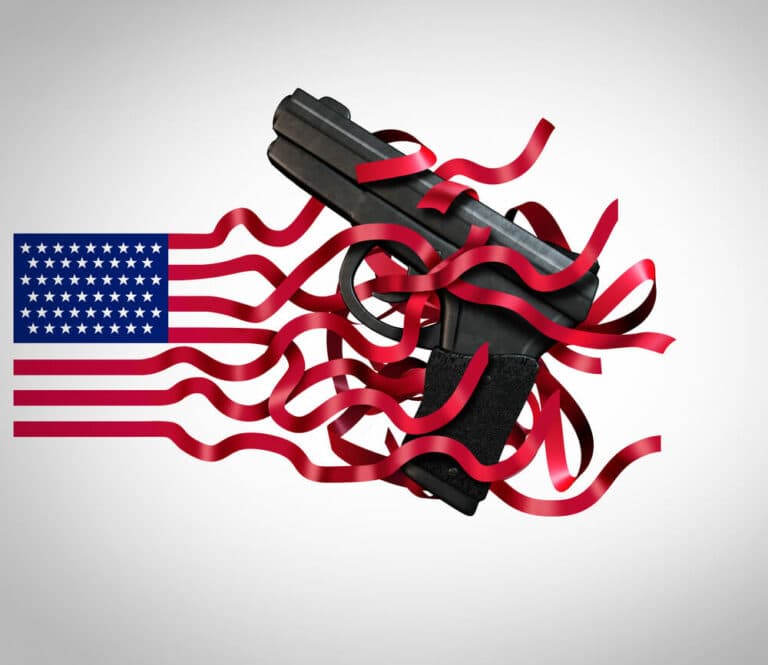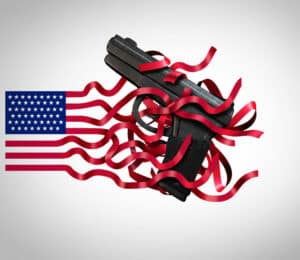 Earlier this month, an Assembly committee approved several gun bills with the support of the state Assembly and Governor Murphy's stamp of approval. Though gun activists regard the proposed legislation as a constitutional infringement on gun owners' rights, supporters laud the restrictions as wise safety precautions that address and seek to minimize gun crime. However, critics claim the bills do not punish gun criminals so much as intrude on the Second Amendment right to have guns. The bills passed by the majority, but the proposed legislation still faces the Senate for approval and passage. If approved, the new series of gun laws, which follow a spate of recently enacted gun and ammunition restrictions, make it harder for gun sellers and manufacturers to do business as usual. The proposed legislation requires stricter gun storage, bans certain high-caliber firearms, and mandates tighter accountability of gun manufacturers and dealers to law enforcement.
If passed, the new laws require gun purchasers to renew their firearms purchaser ID cards and prove they can safely handle and store firearms. Presently, gun purchasers do not have to renew their firearm purchaser identification cards, take a course on gun safety, or get a purchaser ID after inheriting a gun. With the new laws, gun owners must renew their card every four years, and gun inheritors must also get a firearm purchasing ID card. And if they own a .50 caliber gun, they need to register it and pay a $50.00 fee. Neither can a gun owner pass the weapon to their heirs any more. If a gun owner dies, their estate representative must sell the gun or disable it. Moreover, the state would ban sales of the .50 caliber gun.
Many of the new bills take aim at gun dealers and manufacturers to address gun crimes and the problem of out-of-state guns. According to Governor Murphy, out-of-state guns are the source of most gun crimes in New Jersey. Thus, the new bills propose to change the public nuisance laws to allow courts to punish gun dealers responsible for guns entering New Jersey. And gun manufacturers would have one year to begin microstamping new handguns to assist law enforcement. Microstamping would allow law enforcement to match ammunition casings more efficiently to specific guns. And finally, one new bill places ammunition makers and sellers in partnership with state police. The law requires them to make detailed sales reports to the police.
But the proposed laws also put the burden on individual owners to make gun ownership safer by storing firearms in locked boxes or safes. And out of state gun owners would have thirty days to obtain a firearm purchaser ID and register their guns. The laws anticipate that the combination of gun owners, manufacturers, and dealers with law enforcement will make New Jersey safer and address some of the studied problem areas that continue to plague the state with gun crimes. As such, the bills propose to bring back the "States for Gun Safety" summit canceled due to the pandemic, presumably to consider illegal gun dissemination and what individual states can do to remedy the problem.
Lawmakers across the nation struggle with the right solutions, balancing gun rights with public safety. And yet, some states like New Jersey stress more restrictive gun production and ownership measures as the key to eradicating gun crime. One of the difficulties for any state is the inconsistent nationwide laws that allow interstate gun transference and distribution. The new bills propose tracking and punishing gun owners in the state who do not register their firearms and maintain them safely. New Jersey is placing the burden of public safety on those who profit from gun and ammunition sales in addition to mandating responsible and transparent gun ownership.
The practical implication for gun owners is that they may better educate themselves about safe firearms handling on the upside. On the downside, more gun owners may pay fines or suffer other harsh penalties for not taking education courses, renewing firearm purchasing identification cards, and storing firearms legally. That means vast numbers of all gun owners in New Jersey potentially risk violating the laws by merely forgetting to renew their card or store their guns in a lockbox. And out-of-state gun owners may fall into the trap of ignorance of the law. As newcomers or visitors, they may not know about the thirty-day time limit to register their firearms and, thus, find themselves in legal trouble.
As it is, tons of people find themselves arrested for a gun in their vehicle while simply traveling through New Jersey from elsewhere. These and many more people like them may suffer extreme consequences by forfeiting their right to have a weapon temporarily or permanently, and being subjected to hefty fines, a criminal record, and possible imprisonment through the criminal justice system. Whether the burden on gun ownership with these new laws rises to a constitutional infringement may be a question for the courts and what happens next remains to be seen.
For gun and ammunition manufacturers, legal compliance costs under the new bills may be on them. It is unclear who bears the cost of retrofitting their production process to include new technology for microstamping. And the time consumption of digital ammunition sales reporting to law enforcement may likewise include unknown expenses to dealers with hourly employees. While the balance of saved lives against the added business costs may seem straightforward and justifiable, the results of the proposed measures are yet to be determined. New Jersey already has comparatively lower gun death rates than other states, but the state legislature's goal is to reduce those numbers even more.
In the meantime, New Jersey residents ought to prepare and read up on their potential new responsibilities. Whether you are a gun owner, dealer, or manufacturer, you want to be informed on how to keep your guns and business legal. Without knowledge and foresight, an arrest and criminal charges can turn your life upside down, even costing you your freedom.
If you do end up charged with a gun or weapons crime in New Jersey, connect with an experienced NJ weapons attorney at The Tormey Law Firm immediately. Our team offers 24/7 free consultations to best serve your needs.