Morris County NJ Possession of Weapon for Unlawful Purpose, Aggravated Assault Downgraded to Disorderly Conduct
Morris County Gun Possession Attorneys
Firearms Attorneys with offices in Morristown, New Jersey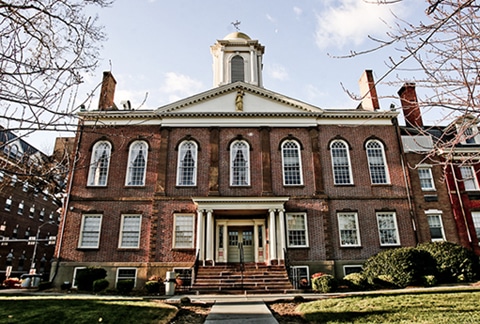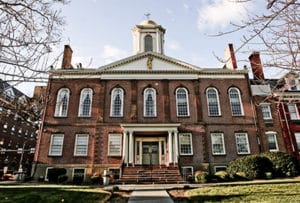 Need a lawyer for a 2nd degree gun charge in Morristown? Contact us now.
Travis J. Tormey recently represented a client facing serious charges in Morris County NJ including 2nd degree possession of a weapon for an unlawful purpose (under NJSA 2C:39-4A(1), terroristic threats (under NJSA 2C:12-3B), and aggravated assault (under NJSA 2C:12-1B(4)). On the gun charge alone, our client was facing 5-10 years in New Jersey state prison with a presumption of incarceration and a minimum period of parole ineligibility. For most first time offenders, in the absence of a Graves Act waiver, the typical officer is 5 years in prison, with a 42 month period of parole ineligibility. As a result, our client, a 61 year old man with no prior criminal history, was extremely concerned and frightened when he hired the Tormey Law Firm to fight these serious charges in court.
The facts of the case are as follows: Our client was a 61-year old man with no prior criminal history. He did utilize a conditional discharge in 1993 so he was not eligible for any diversion programs in this case (such as PTI or a conditional dismissal). He lives in Jefferson Township, Morris County NJ, where he has lived for 15 years without any issues at all. In August of last year, three young men (in their teens and early twenties) were walking up and down his street apparently playing an app on their phones. At one point, they even walked up the driveway on our client's property. Our client was cleaning his legally owned firearm at the time and our client's dog was sleeping on the couch before being alerted to this noise outside. Then, the client walked to the front door with the firearm in his hand, at his side and essentially yelled and cursed at the young men to get lost, and get off his property. Based on this incident, the police were notified and our client was charged with these serious felony charges including second degree possession of a weapon for an unlawful purpose. He was legally possessing the weapon which he has a lawful permit for in his own house but the question was if he used the weapon in a manner to scare or threaten these young men, making it an unlawful purpose case.
Upon reviewing the discovery, it became very clear that the witnesses had inconsistent statements. One said that he saw the gun and even gave a make and model number which would have been impossible for him to see from the street. A second witness said he didn't see a gun but his friend said he saw one. The third witness said he thought it was a gun but then said he wasn't sure. As a result, Mr. Tormey spoke to the assistant prosecutor about these evidence issues and she interviewed the witnesses again. After interviewing them, she agreed that their statements were not consistent and their was insufficient evidence to prove the felony charges.
Attorney Needed, 2nd Degree Weapons Possession Charges in Morris County NJ
Therefore, she administratively dismissed the most serious charge which was second degree possession of a weapon for an unlawful purpose. She downgraded the other two felony charges to disorderly persons offenses (misdemeanors) and remanded the case back to Jefferson Township Municipal Court to be resolved. Upon appearing in the Municipal Court, Mr. Tormey negotiated a plea agreement with the prosecutor where the simple assault (menacing) charge was dismissed and our client plead guilty to a disorderly conduct offense, a petty disorderly persons charge and the lowest level criminal offense that exists in NJ. A far cry from a second degree felony and facing 5 years in prison, 42 months to be served without parole. Our client received a $300 fine and the case is over. This was a tremendous result for our client and the Tormey Law Firm LLC.