Can I Get a Gun Permit with a DUI in New Jersey?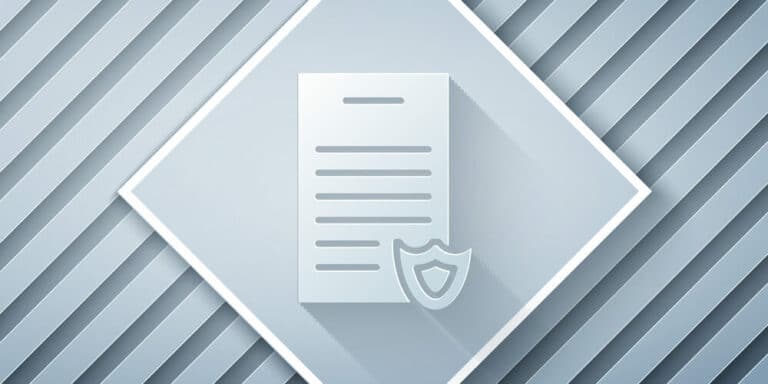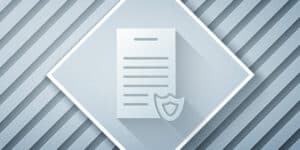 New Jersey legislation targets many public safety concerns with tough sanctions, including DWI offenses and gun violations. Some of the strictest laws pertain to gun purchasing and ownership, especially. Thus, when you apply for a gun permit, the state wants to know that you are a law-abiding, responsible citizen and not a danger to the community at large. To that end, New Jersey state police may deny your gun permit application when your record reveals an indictable crime conviction or a domestic violence conviction of any kind, including disorderly persons offenses. Even though a DWI is a traffic violation, the penalties for specific violations may include incarceration, so a conviction for driving under the influence of alcohol or drugs has quasi-criminal implications. Though a DWI conviction is a quasi-criminal matter, you may still jeopardize your gun rights under certain conditions with a DWI.
At a basic level, a DWI alone does not disqualify you from gun ownership. Nevertheless, it may disqualify you from obtaining a gun permit when you drive intoxicated and harm another driver, passenger, or pedestrian. For example, when a drunk driver gets into an injury accident, the police may charge the driver with a DWI and other indictable crimes, such as assault by auto or vessel. Then, a DUI case turns into a felony conviction that can render a person ineligible for a gun permit in New Jersey.
To discuss your particular situation with an experienced NJ gun permit lawyer and find out if you are eligible to obtain or own a firearm in New Jersey, call (201) 614-2474 today. Free consultations are available and an attorney is ready to help you as soon as possible.
Can a DWI Result in a Felony in New Jersey?
Driving intoxicated by alcohol or drugs raises the risk of injury accidents, so a DWI conviction is often accompanied by other indictable crime convictions. However, a DUI offense alone is not a felony offense. That being said, the state of New Jersey punishes DWI charges with fines, fees, surcharges, education, and prevention tactics to dissuade intoxicated driving. Driving with an ignition interlock device (IID) is a preventative measure for people convicted of driving drunk and a reminder to the driver that serious consequences arise from driving while intoxicated. Thus, a judge sentences a convicted DWI driver to operate their primary vehicle with an IID, which disables a vehicle when the driver's blood alcohol level registers even the slightest percentage of alcohol.
In addition, the toll of a subsequent DWI conviction also deters further offenses. So, when a driver has multiple DUI arrests and resulting convictions, the penalties increase, and a sentencing judge could conclude the driver has a substance abuse problem, such as alcohol or drug addiction. That affects the judge's sentencing. A second DWI within ten years increases the fines, possible jail time, and time with an IID for a convicted driver. The sentence for a 2nd or a 3rd DWI also includes a driver's license suspension to keep the driver off the road, with suspensions for third and subsequent DWI convictions being the longest. A judge may also sentence a driver convicted of a second or third DWI in a short period to mandatory drug or alcohol rehabilitation.
Can I Obtain a Firearm with a DUI Conviction in NJ?
Although DWIs alone are not gun ownership disqualifiers, multiple DUIs may be used as evidence of substance addiction, an aggravating factor that may result in a gun permit application rejection. Additionally, numerous convictions for driving on a suspended license could result in a fourth degree indictable crime (N.J.S. 2C:40-26) which may count against you when law enforcement is reviewing your application.
When crafting gun legislation, New Jersey lawmakers specified conditions disqualifying an individual from obtaining a gun permit. Federal law likewise prohibits specific individuals from owning guns. A New Jersey resident may lose their right to a gun permit if they are addicted to drugs or alcohol. Other factors disqualifying an individual from successfully obtaining a gun permit include confinement due to mental illness, a physical deformity, injury, or disability that affects the safe handling of firearms, and an indictable offense conviction. However, even disorderly offenses for domestic violence can result in loss of gun ownership privileges. Also, if you are a named defendant in a domestic violence restraining order, you cannot own a gun. The law further prohibits fugitives from justice, illegal aliens, and dishonorably discharged military members from owning guns. Likewise, a military service member endangers their right to own and buy a gun after a second DUI or DUI with aggravating factors.
Keep in mind, DWI cases with injury accidents or fatalities, driving under the influence of drugs or alcohol with a minor in the vehicle, and leaving the scene of a drunk driving accident can prevent you from owning or purchasing a gun. Vehicular manslaughter is a second degree crime, and assault by auto is a second or third degree crime. Basically, any indictable criminal conviction arising from a DWI may block your attempts to buy or have a gun depending on the situation. While your Second Amendment rights are paramount, you can lose that right temporarily or permanently.
Can a DUI Charge Jeopardize My 2nd Amendment Rights in NJ?
You may not think about your Second Amendment rights when facing DWI charges, but you should know that your gun ownership rights may be in jeopardy if convicted, depending on your circumstances. Ideally, if you are wondering about your potential to own a gun and if a DWI conviction from your past will lead to losing your firearms rights, you should consult an experienced gun law attorney at our accomplished New Jersey firm. You can have your unique case and the entirety of your criminal and DUI history reviewed to assess your eligibility and the likelihood of success if you submit a gun application.
Call (201) 614-2474 to speak with a lawyer about your past DUI charges and convictions and find out how we can assist you with obtaining a gun permit in NJ. The consultation is always confidential and provided absolutely free.