Atlantic County Firearms Attorneys
Gun Defense Lawyers in Atlantic City, New Jersey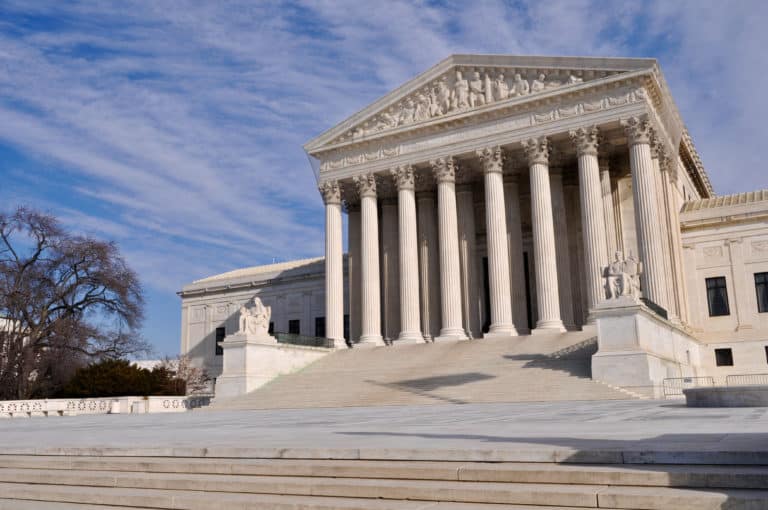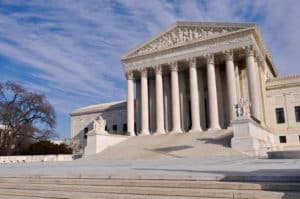 If you live in Atlantic County and you've been charged with a firearms offense or you are interested in legally obtaining a handgun, rifle, or shotgun, the experienced weapons attorneys at the Tormey Law Firm are ready to help. Gun laws in New Jersey control all aspects of owning firearms: from buying, transporting, possessing and discharging guns. The firearms laws are complex and carry stiff penalties – so although an individual can navigate the statutes, regulations, and local ordinances alone, it is a good idea to discuss your gun related issues with an experienced attorney who is familiar with New Jersey's firearms laws. For example, if you were involved in a domestic dispute and a gun was involved, the Atlantic County Prosecutor's Office may not only seize all of your firearms and your firearms identification purchaser card, but it may also charge you with criminal offenses that could result in jail time. On the other hand, if you live in Atlantic County and you are interested in legally purchasing a firearm, you will need to complete an application and submit it to the appropriate authorities. In either situation, the firearms attorneys at the Tormey Law firm are available to help including in Absecon, Egg Harbor, Hamilton, Atlantic City, and Galloway. Contact our offices now for a free initial consultation at (201)-614-2474.
Here is a review from one of our firearms offense cases:
"Worth every penny. Words can not express how pleased I was with my decision to retain Christopher Perry. I had never had any legal issues in the past and had no idea how to proceed. Mr. Perry explained every step with patience and attention to detail, his knowledge and professionalism immediately eased my anxiety. He was attentive and answered every one of my questions immediately to the fullest extent of his abilities. The outcome of my case was ideal and I firmly believe it was entirely due to having Mr. Perry as my attorney. I HIGHLY recommend him to anyone who may find themselves in need of his services and would not hesitate to use him in the future. Words can not express how impressed I was with his services through the entire 9 month process. Look no further you have found your attorney."
—–Hannah
ATLANTIC COUNTY CRIMINAL COURT
The New Jersey Superior Court, Atlantic County Criminal Division will be the court that will hear any gun related offenses brought against you by the Atlantic County Prosecutor's office. The Criminal Division is located at the Atlantic County Criminal Courts Complex, 4997 Unami Blvd., Mays Landing, NJ 08330, is open from Mondays through Fridays from 8:30 a.m. to 4:30 p.m. and can be contacted at 609-909-8154. For more information regarding the Atlantic County Superior Court Criminal Division, click here. The Presiding Criminal Judge of Atlantic County is the Honorable Bernard E. DeLury, P.J.Cr. and the Criminal Division Manager is Jill Houck who can be contacted at 609-909-8216. If you have to travel to the Atlantic County Court, Criminal Division, click here for directions.
ATLANTIC COUNTY PROSECUTOR'S OFFICE
Common firearms charges filed by the Atlantic County Prosecutor's office may include, but not be limited to:
The Atlantic County Prosecutor's office is located at 4997 Unami Blvd., Suite 2, Mays Landing, NJ 08330, phone: 609-909-7802. For more information on the Atlantic County Prosecutor's office click here.
Arrested for a gun charge in Atlantic County?
If you have been arrested and charged with illegal gun possession in Atlantic County, the judge will set bail. First, the prosecutor will either consent to your release or move for detention and ask the judge to hold you in jail while the case is pending. If they move for detention, a hearing will be held usually within 5 days of your bail review. At the hearing, the Judge will consider all of the circumstances including the following to determine if you will be held without bail or released with certain conditions:
Seriousness of the charges
Circumstances of the alleged offense
Any prior criminal history, arrests
Defendant's ties to the community
Defendant's risk of flight
Defendant's risk to commit another offense, danger to the community
New Jersey has done away with cash bail so the Judge will impose conditions on a defendant if they are released such as:
Check in with probation by phone
Check in with probation in person
Forfeiture of passport
Ankle bracelet monitoring
Curfew
House arrest
ATLANTIC COUNTY PROSECUTOR'S OFFICE DOMESTIC VIOLENCE UNIT
The Atlantic County Prosecutor's Office's Domestic Violence Unit is responsible for handling firearms forfeitures. That is, if your guns were seized in connection with a domestic violence incident, the Domestic Violence Unit will conduct an investigation to assess the appropriateness of returning your weapons. To learn more about the Atlantic County Prosecutor's Office Domestic Violence Unit, click here.
APPLYING FOR A FIREARMS IDENTIFICATION PURCHASER CARD IN ATLANTIC COUNTY
If you are a resident of Atlantic County, you can apply for a firearms purchaser identification card at your local police department or submit your application to the Chief of the New Jersey State Police. For information about each of the municipalities in Atlantic County and their associated police departments, click here. To learn more about the gun permit application process, visit our Gun Permit Process in NJ page.
My Firearms ID application was denied, what can I do?
You can appeal. The appeal must be filed in writing within 30 days of your denial. There are many reasons why a local police department may deny your application including:
Criminal history, arrests
Domestic violence, restraining orders
Mental health treatment, counseling
Drug and alcohol addiction concerns
Public safety and welfare
The good news is that you can fight the denial in court before a judge at a hearing. Your skilled attorney can attack the reasons for the denial and try to convince the judge that the appeal should be granted and you should be given a gun permit in New Jersey. Our skilled attorneys have handled numerous gun permit appeals throughout the State for clients with tremendous results. Contact us anytime for a free consultation.
PLACES TO SHOOT AND/OR PURCHASE FIREARMS IN ATLANTIC COUNTY
If you're interested in visiting a shooting range or purchase a rifle, shotgun or handgun in Atlantic County, visit one of the following locations:
Atlantic County Firearms Training Center, 175 Betsy Scull Rd, Egg Harbor Township, NJ 08234
Phone: 609 926-3491
Lady Liberty Gunsmithing, 121 N Laclede Pl, Atlantic City, NJ 08401, Phone: 609-348-1900
Hutton Hill Rifle and Revolver, Bairdmore Ave. & RR Tracks, Winslow, NJ 08095, (609) 926-1400
For additional assistance regarding firearms issues in Atlantic County, contact our offices now at (201)-614-2474.