Gun Charges at Newark Airport
New Jersey Weapon Possession Lawyers for Newark Liberty International Airport Arrests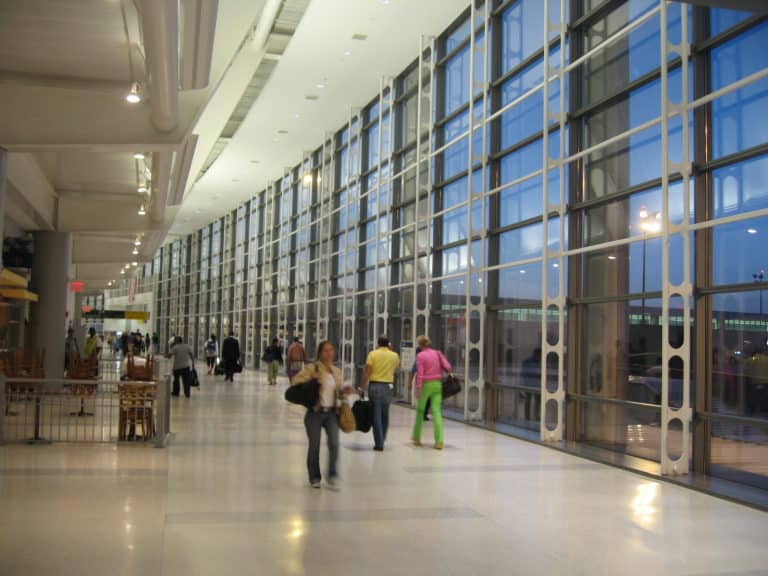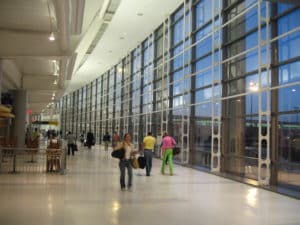 New Jersey has strict laws regarding transportation of firearms. These regulations address traveling with guns within the state, as well as bringing a weapon into and out of New Jersey. Unfortunately, NJ weapons laws come as a surprise to many people traveling through Newark Liberty International Airport in Newark, New Jersey. In fact, individuals are detained, arrested, and charged with unlawful possession of a weapon with astounding frequency both in the airport itself and in nearby parking lots and garages. You may not know you are in violation of NJSA 2C:39-5 if you bring your gun to the airport, or even leave it in your car outside. Similarly, charges for possession of prohibited weapons and devices are brought against countless travelers who may are unaware the item in their possession is illegal under New Jersey law. If you or someone you love has been charged with a gun or weapons offense at Newark Airport, it is critical to enlist an experienced New Jersey weapons lawyer who can defend your rights.
At The Tormey Law Firm, our highly skilled team of New Jersey weapons attorneys have represented numerous clients arrested for weapons in Newark Liberty International Airport and surrounding areas. The Newark Airport is actually situated in both Newark and Elizabeth, NJ. As a result, a gun or weapons charge at the airport may be adjudicated in either Essex County Superior Court or Union County Superior Court. The specific venue where your case will be heard and decided is contingent upon the specific location where you were arrested. Our lawyers have a thorough understanding of the nuances of New Jersey's weapons laws and we use this depth of knowledge and experience to achieve the best possible results for our clients. If you are facing weapons charges that arose in Newark Liberty International Airport, call (201)-614-2474 today or contact us online for a free consultation. One of our experienced NJ gun lawyers will answer all of your questions and discuss potential defense strategies.
Carrying Weapons and Firearms in Newark Airport
The Transportation Security Administration ("TSA") has strict rules and procedures regarding the transportation of firearms and ammunition in the United States. Among these regulations, TSA expressly instructs people to comply with state laws regarding the possession of firearms, as they inevitably differ from state to state. In New Jersey, it is unlawful for any person to possess or carry a firearm without first obtaining a permit to purchase and/or concealed handgun carry permit in this state. Out of state gun permits are considered invalid in New Jersey, meaning you cannot bring a licensed gun from another state into New Jersey without violating the law.
The Port Authority for New Jersey also has specific rules and regulations that govern Newark Airport and similar facilities in the state. According to Port Authority Rules and Regulations: "NO person shall carry any firearms, explosives, munitions, or pyrotechnics into the airport," unless they have approval from the Port Authority Security ID Office, they are being escorted by police, or they are authorized to carry a weapon for animal control purposes at the Air Terminal or Airport Operations Area.
Of course, many people are entirely unaware of New Jersey weapons laws, TSA rules, and Port Authority regulations when they enter Newark Airport. This can land otherwise law-abiding citizens in serious legal trouble.
Newark International Airport Unlawful Possession of a Weapon Offense
If you are found in possession of a firearm or other weapon entering Newark Airport, attempting to clear security, boarding a plane, or while your vehicle is parked in a lot or garage in the vicinity, you may be charged with unlawful possession of a weapon in violation of NJSA 2C:39-5. The degree of the crime is determined by the type of weapon in your specific weapons possession case. For example, if the weapon is a firearm, this is a second degree crime in New Jersey. Second degree gun possession is punishable by up to 10 years in New Jersey State Prison. Notably, BB guns, airsoft guns, and pellet guns are considered firearms in New Jersey. However, unlawful possession of one of these items is considered a third degree crime with a maximum prison sentence of 5 years.
Possession of Prohibited Weapons and Devices at Newark Liberty Airport
You may have brought a weapon into the airport that you didn't know was prohibited by the TSA or the state of New Jersey. In fact, New Jersey has an extensive list of items considered "Prohibited Weapons and Devices," some of which include: destructive devices, sawed-off shotguns, silencers, defaced firearms, gravity knives, switchblade knives, daggers, dirks, stilettos, billy's, blackjacks, metal knuckles, sandclubs, slingshots, cestus, ballistic knives, armor penetrating bullets, and stun guns. If you are in possession of any of these prohibited weapons in Newark Airport, you may be charged with a violation of N.J.S.A. 2C:39-3. Depending on the specific weapon or device in question, you may face between 18 months and 5 years of imprisonment.
It is important to note that criminal penalties for possessing a weapon in Newark or Elizabeth, New Jersey come in addition to a potential civil penalty from TSA of up to $10,000 if the offense occurs in Newark Airport.
Contact a Local Newark Airport Weapons Charges Defense Attorney Near Me For Answers
If you or a loved one has been arrested or detained at Newark Liberty International Airport for possession of a gun or weapon, contact the NJ weapons defense lawyers at The Tormey Law Firm for the answers you need. It is essential to defend yourself against these serious criminal charges in Newark or Elizabeth, NJ. Let us help you fight back. Our attorneys will do everything we can to help you avoid prison and get your weapons case dismissed. Contact us today at (201)-614-2474 to discuss your gun or weapons charges and begin devising your best defense.