Camden County Gun Charge Lawyers
Firearms Attorneys in Camden, New Jersey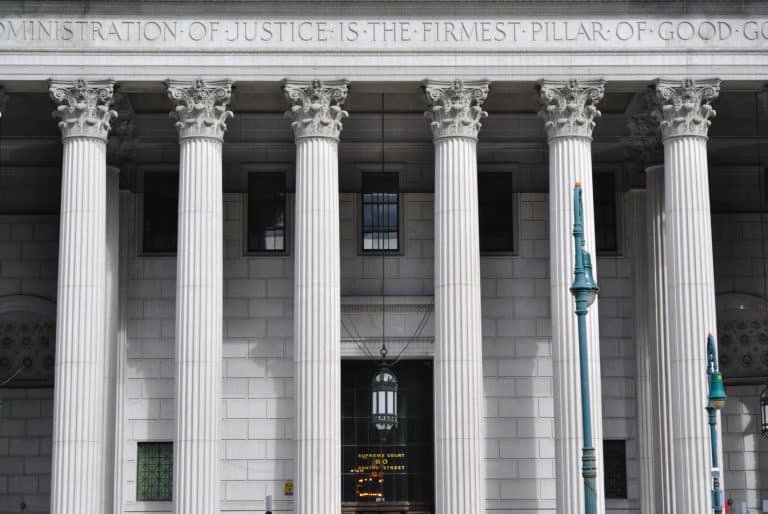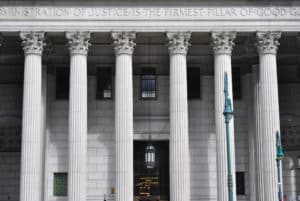 Gun related legal issues in Camden County can be challenging to deal with on your own including in Cherry Hill, Gloucester, Berlin, and Collingswood. Whether you are attempting to legally purchase a gun and your application is pending or your application has been denied and you are seeking to appeal that decision to the Camden County Superior Court, a knowledgeable firearms attorney at the Tormey Law Firm can assist you. Or if you have been accused of a crime that involved a firearm such as a rifle, shotgun, or handgun or you have been accused of domestic violence and the Camden County Prosecutor's office have confiscated your firearms, the complicated New Jersey gun statutes and regulations will control the outcome of your case and the experienced New Jersey weapons attorneys at the Tormey Law Firm are ready to help you.
Here is a review from one of our firearms offense cases:
"Worth every penny. Words can not express how pleased I was with my decision to retain Christopher Perry. I had never had any legal issues in the past and had no idea how to proceed. Mr. Perry explained every step with patience and attention to detail, his knowledge and professionalism immediately eased my anxiety. He was attentive and answered every one of my questions immediately to the fullest extent of his abilities. The outcome of my case was ideal and I firmly believe it was entirely due to having Mr. Perry as my attorney. I HIGHLY recommend him to anyone who may find themselves in need of his services and would not hesitate to use him in the future. Words can not express how impressed I was with his services through the entire 9 month process. Look no further you have found your attorney."
—–Hannah
CAMDEN COUNTY SUPERIOR COURT
The Camden County Superior Court is located at 101 South 5th Street, Camden NJ, 08103, and is open Monday through Friday from 8:30 a.m. to 4:30 p.m. The telephone number for the courthouse is 856-379-2200. For directions to the Camden County courthouse, click here. Additional information related to the Camden County Superior Court can be found at the following link, click here.
The Criminal Division of the Camden County Superior Court hears any gun related issues, whether its an appeal of a denial of application for a Firearms Identification Purchaser Card, a Handgun Purchase Permit, or a handgun carry permit. In addition, the Criminal Division will also handle criminal charges such as unlawful possession of a weapon or possession of a weapon for an unlawful purpose. The Presiding Judge of the Criminal Division is the Honorable Edward J. McBride, phone: 856-379-2365. The Criminal Division manager is Alba R. Rivera, Esq., phone: 856-379-2230.   For more information on the Camden County Criminal Division, click here.
CAMDEN COUNTY PROSECUTOR'S OFFICE
If you're charged with weapons offenses in Camden County, the Camden County Prosecutor's office may be seeking a conviction of one of the following common offenses:
The Camden County Prosecutor's office is located at 25 North 5th Street, Camden, NJ 08201 and can be reached at (856) 225-8400.   More information about the Camden County Prosecutor's office can be found here. If in the course of an investigation of domestic violence or a weapons offense, your firearms have been seized, the Camden County Prosecutor's Office Domestic Violence Unit will handle the forfeiture of your weapons. For more information regarding the Camden County Prosecutor's Domestic Violence unit, click here.
APPLYING FOR A FIREARMS IDENTIFICATION PURCHASER CARD, HANDGUN PURCHSE PERMIT OR CARRY PERMIT IN CAMDEN COUNTY
If you are a resident of Camden County, you can apply for a gun permit at your local police department or submit your application to the Chief of the New Jersey State Police. For information about each of the municipalities in Camden County and their associated police departments, click here. To learn more about the gun permit application process, visit our Gun Permit Process in NJ page.
PLACES TO SHOOT/PLACES TO PURCHASE FIREARMS IN CAMDEN COUNY
If you're looking for a place to go shooting or to purchase firearms in Camden County, check out the following places:
66 W White Horse Pike, Berlin, NJ 08009, 856-767-0349
Rayco Armory
117 S. Center St. Merchantville, NJ 08109, 856-663-1300
310 White Horse Pike Clementon, NJ 08021, 856-784-1910