Burlington County Gun Charge Attorneys
Firearms Defense Attorneys in Mount Holly, New Jersey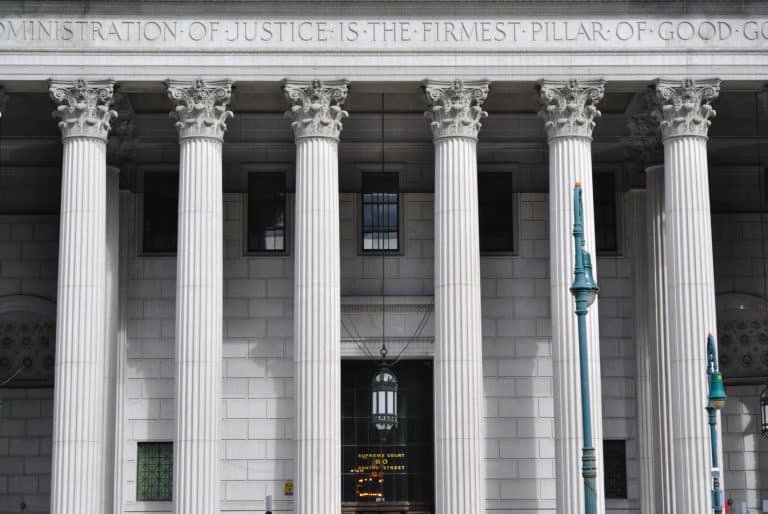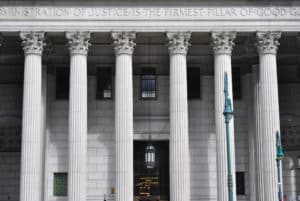 If you live in Burlington County New Jersey and you've been charged with a weapons offense or you are interested in legally obtaining a firearm, the experienced firearms attorneys at the Tormey Law Firm are here to help. Gun laws in New Jersey are complex, strict, and carry stiff penalties – so although an individual can navigate the statutes, regulations, and local ordinances by themselves, it is a good idea to discuss your gun related charges with an experienced attorney who is familiar with New Jersey's gun laws. For example, if you were involved in a domestic dispute and a firearm was involved, the Burlington County Prosecutor's Office may not only seize all of your firearms and your firearms identification purchaser card, but it may also charge you with criminal offenses that may result in jail time. On the other hand, if you live in Burlington County and you are interested in purchasing a gun, you will need to complete an application and submit it to the appropriate authorities. In either situation, the firearms attorneys at the Tormey Law firm are ready to help including in Mount Holly, Mount Laurel, Bordentown, Bass River, and Mansfield. Contact our lawyers now at (201)-614-2474.
Here is a review from one of our firearms offense cases:
"Worth every penny. Words can not express how pleased I was with my decision to retain Christopher Perry. I had never had any legal issues in the past and had no idea how to proceed. Mr. Perry explained every step with patience and attention to detail, his knowledge and professionalism immediately eased my anxiety. He was attentive and answered every one of my questions immediately to the fullest extent of his abilities. The outcome of my case was ideal and I firmly believe it was entirely due to having Mr. Perry as my attorney. I HIGHLY recommend him to anyone who may find themselves in need of his services and would not hesitate to use him in the future. Words can not express how impressed I was with his services through the entire 9 month process. Look no further you have found your attorney."
—–Hannah
BURLINGTON COUNTY CRIMINAL COURT
The New Jersey Superior Court, Burlington County Criminal Division will be the court that will hear any gun related offenses brought against you by the Burlington County Prosecutor's office. The Criminal Division is located in the Rancocas Building, 50 Rancocas Road, Mount Holly, NJ 08060 and is open from Mondays through Fridays from 8:30 a.m. to 4:30 p.m. For more information regarding the Burlington County Superior Court Criminal Division, click here. The Presiding Criminal Judge is the Honorable Jeanne T. Covert, P.J.Cr. and the Criminal Division Manager is Shannon DeNise-Budenas (phone: 609-518-2565). If you have to travel to the Burlington County Court, Criminal Division, click here for directions.
BURLINGTON COUNTY PROSECUTOR'S OFFICE
Common gun charges filed by the Burlington County Prosecutor's office may include, but not be limited to:
Burlington County Prosecutor's office is located at 49 Rancocas Road, 2nd Floor, Mt. Holly, NJ 08060, Phone: 609-265-5035, Fax: 609-265-5491. For more information on the Burlington County Prosecutor's office click here.
The Burlington County Prosecutor's Office's Evidence Management Unit is responsible for handling firearms forfeitures. That is, if your guns were seized in connection with a domestic violence incident, the Evidence Management Unit will conduct an investigation to assess the appropriateness of returning your weapons. To learn more about the Burlington County Prosecutor's Office Evidence Management Unit, click here.
Can I get PTI on a gun charge in Burlington County Court?
The Pre-Trial Intervention program (known as "PTI") is a diversionary program for first time offenders in New Jersey who are facing certain lower level felony charges (usually 3rd and 4th degree crimes). However, there are certain scenarios where a defendant may be able to get into PTI on a 2nd degree gun charge. Specifically, if the defendant is an out of state resident with a legally purchased firearm from their home state and they were traveling through NJ and arrested with their gun, this is usually a potential scenario where the defendant may be able to get into PTI. Essentially, they were illegally transporting their weapon through the state of NJ.
PTI allows a defendant to be placed on a period of probation and they must comply with certain standard conditions and special conditions of PTI which can include the following:
Remain arrest free
Maintain gainful employment
Community service
Forfeit the weapon seized
Drug, alcohol, or mental health evaluation
Pay program fees
Check in with probation when required
If the defendant complies with the probationary terms, the felony gun charges are dismissed at the end of the probationary period. This allows the defendant to avoid jail time and the permanent felony charges on their record. Under NJ law, the defendant is eligible to expunge the arrest six (6) months after they finish PTI and the charges are dismissed.
On a 2nd degree crime, a defendant is not allowed to even apply for PTI unless the prosecutor's office consents. Then, they can pay a $75 application fee and be interviewed by the probation department. This PTI application is usually accompanied by a compelling reasons package in support of a Graves Act waiver and PTI admission completed by the defense attorney and submitted to the prosecutor's office and the probation department. The compelling reasons package typically includes the following:
Any gun permits from the defendant's home state
Legal purchasing documents for the weapon (receipts, etc.)
Traveling documents (why the defendant was in NJ)
Proof of employment
Character references
APPLYING FOR A FIREARMS IDENTIFICATION PURCHASER CARD IN BURLINGTON COUNTY
If you are a resident of Burlington County, you can apply for a gun permit at your local police department or submit your application to the Chief of the New Jersey State Police. For information about each of the municipalities in Burlington County and their associated police departments, click here.
To learn more about the gun permit application process, visit our Gun Permit Process in NJ page.
Denied a Gun Permit in Burlington County NJ – the Gun Permit Appeal
If you applied for a gun permit in Burlington County NJ and were denied, you have the right to appeal within 30 days. The appeal must be filed in writing to the Burlington County Prosecutors office, the Superintendent of the NJ state police, and the chief of police in the town in which you reside. The case will then be scheduled for a gun permit appeal hearing in the Burlington County Court within 30 days of your appeal being filed.
PLACES TO SHOOT AND/OR PURCHASE FIREARMS IN BURLINGTON COUNTY
If you're interested in visiting a shooting range in Burlington County, The Delran Junior Marksman's Club is located on Range Road, off of Taylors Lane, Delran, NJ, Phone: 856-461-4585. This is a Public Range with facilities that include an outdoor pistol and rifle range, and trap shooting. For more information, click here.
If you're interested in purchasing a rifle, shotgun, or handgun in Burlington County, visit one of the following gun shops:
For additional information and assistance regarding firearms issues in Burlington County, contact us now at (201)-614-2474.
Guns Seized for Domestic Violence, Temporary Restraining Order Burlington County NJ
If a temporary restraining order (TRO) was filed against you, your guns must be seized by the police. Then, if the restraining order becomes final in NJ, you are prohibited from owning or possessing firearms permanently. You may be able to negotiate the transfer and sale of your weapons to a family member or a gun store. On the other hand, if the temporary restraining order was dismissed, you are eligible to have your guns returned to you. However, this doesn't automatically happen. The Burlington County Prosecutor's office has 45 days to return the weapons to you or file a forfeiture action in court. If they file a forfeiture action, a forfeiture hearing will be scheduled in the Burlington County Court before a judge within 45 days of the forfeiture action being filed.