Three Men Arrested with Weapons at William Paterson University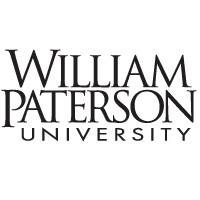 Do you need a lawyer for weapons charges in Passaic County? Contact us now for immediate assistance. Here is a gun case which recently made the news arising out of William Paterson University in Passaic County.
Three men were recently arrested at William Paterson University after they allegedly brought weapons onto the campus. According to the school's spokesman, the three men were arrested in the early hours of December 17, 2017 and charged with weapons possession crimes and the possession of marijuana. The spokesman did not release detailed information regarding the specific types of weapons alleged to have been possessed by the men, as the investigation was ongoing.
There are many different types of weapons offenses in New Jersey, most of which are enumerated in N.J.S.A. 2C:39-4 and N.J.S.A. 2C:39-5 for the possession of a weapon for an unlawful purpose and the unlawful possession of a weapon, respectively. When it comes to gun-related weapons offenses in New Jersey, most offenses deal with handguns and long guns such as rifles and shotguns. There are also many criminal complaints filed against individuals who are from other states and who lawfully own firearms in their home states but end up getting charged with crimes simply for being within the State of New Jersey with a gun.
Regardless of the underlying circumstances, allegations of a gun crime in New Jersey will likely land the defendant in jail for at least 48 hours because of the bail reform laws that took effect on January 1, 2017. New Jersey's bail reform replaced the NJ monetary bail system with a risk-based approach, requiring courts to assess the likelihood that a defendant will flee, commit a new crime, or obstruct justice by intimidating victims or witnesses. Under bail reform, there are two essential decisions for police and prosecutors: 1) whether to file the complaint as a summons or a warrant; and 2) if a warrant is filed, whether to file a pre-trial detention motion. As part of this process, the courts utilize a computer-based risk assessment, the Public Safety Assessment ("PSA"), that assesses the defendant's criminal history and the nature of the current offense. Most importantly, the prosecution must determine within the first 48 hours whether to file a pre-trial detention motion.
In most gun crime cases in New Jersey, the County Prosecutor will file a pre-trial detention motion in accordance with the Attorney General guidelines which recommend detention for defendants accused of the unlawful possession of a firearm or the possession of a firearm for an unlawful purpose. Thus, after the initial 48-hour detention period, there will be an additional 72 hours before a judge determines whether to grant the prosecutor's detention motion.
Possession of Weapon Charges at William Paterson University in Passaic County NJ
In other words: If you are arrested in New Jersey and accused of a gun crime, regardless of the circumstances, you will likely spend at least five (5) days in jail until a judge in the Superior Court determines whether to release you – and what is done for your defense within those first five days is critical. That's where the experienced gun defense attorneys at the Tormey Law Firm can help. We take every gun case we handle extremely seriously and we act fact to visit our clients in jail, learn about the allegations, and prepare to zealously argue in court with one goal in mind: get our client released. If you or a loved one was arrested due to an allegation of a gun crime in New Jersey, don't waste any time. Contact the Tormey Law Firm today.