Opposition to NJ Governor Murphy's Intentions to Strengthen New Jersey's Gun Laws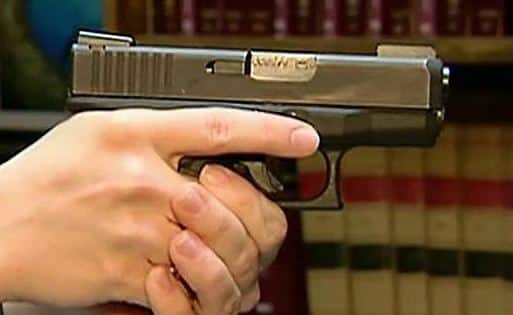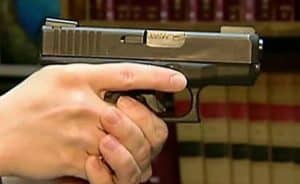 Gun advocates and the National Rifle Association (NRA) are mounting a legal challenge in federal court against NJ Governor Murphy's moves to strengthen New Jersey's gun laws. The new lawsuit filed by the Association of New Jersey Rifle and Pistol Clubs seeks to throw out New Jersey's handgun carry permit laws that require applicants to prove a "justifiable need" to obtain a license to carry. Although New Jersey's previous governor, Chris Christie, attempted to loosen the standard, New Jersey Attorney General Gurbir Grewal is reinstating the state's long-standing requirement that residents demonstrate they have already been the victim of an attack or faced "specific threats" in order to obtain a handgun carry permit. Scott Bach, president of the Association of New Jersey Rifle and Pistol Clubs, argues that "by the time you would qualify, you'd already be dead." Further, Bach said that it's "impossible for the average citizen to qualify" for a handgun carry permit in New Jersey.
Pursuant to New Jersey's current gun laws, New Jersey is a "may issue" gun permit state. The chief police officer of a city or county of an applicant, or the New Jersey State Police superintendent, has the discretion in determining whether to issue a concealed weapons permit or carry permit to an applicant. Additionally, there are many banned purchasers: those who have been convicted of crimes such as aggravated assault, arson, burglary, homicide, and many other crimes; any person who is subject of a domestic violence restraining order; and people who have been committed for a mental disorder to any hospital, mental institution, or sanitarium. Moreover, New Jersey has banned more than 50 specified assault firearms, as well as semi-automatic shotguns with a magazine capacity exceeding six rounds, a pistol grip, or a folding stock.
In addition to the gun purchasing regulations and weapons bans in New Jersey, the criminal offenses related to firearms are also very strict. In fact, the unlawful possession of a handgun or the possession of a firearm for an unlawful purpose are second degree crimes in New Jersey. Generally, second degree crimes in New Jersey carry a prison sentence of 5-10 years and a fine of up to $150,000. Moreover, firearms crimes are controlled by the Graves Act, which imposes mandatory minimum sentences for gun crimes. Specifically, N.J.S.A. 2C:43-6(c) states that a person who has been convicted of certain firearms crimes and other crimes while in the possession of a firearm "shall be sentenced to a term of imprisonment by the court. The term of imprisonment shall include the imposition of a minimum term. The minimum term shall be fixed at, or between, one-third and one-half of the sentence imposed by the court or three years, whichever is greater, or 18 months in the case of a fourth degree crime, during which the defendant shall be ineligible for parole."
The bottom line is that firearms crimes in New Jersey are taken very seriously by the criminal justice system. If you are charged with a gun-related offense, your first call should be to the New Jersey weapons defense attorneys at the Tormey Law Firm. We have successfully handled gun crime cases throughout New Jersey and we can fight for you. Contact us today.