NJ Attorney General Enters Fight over Untraceable Guns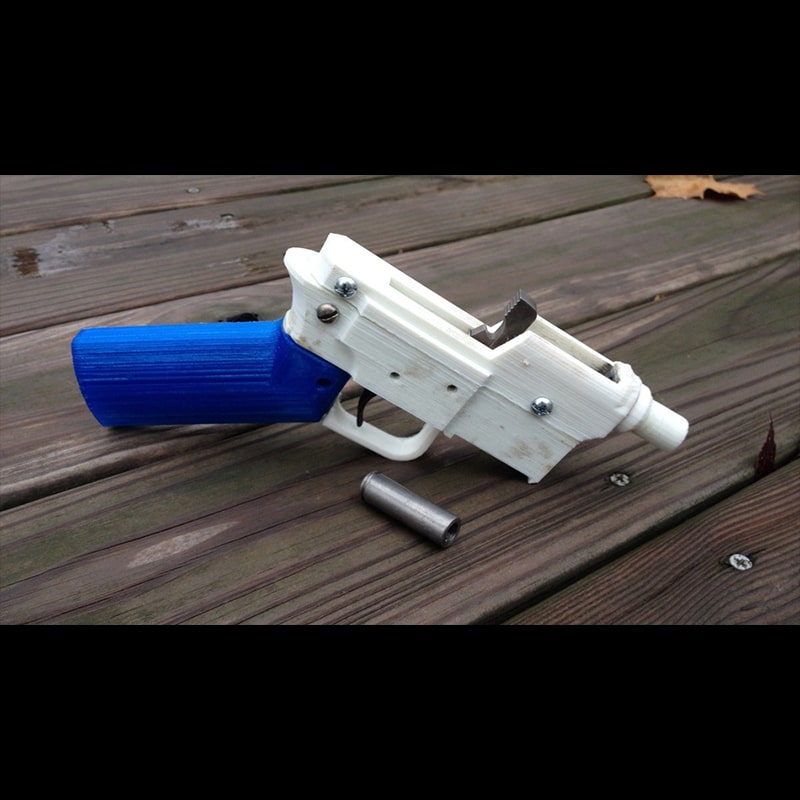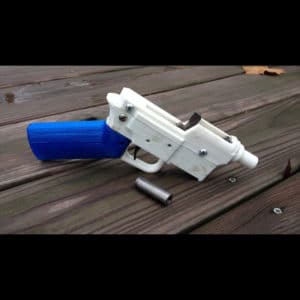 The New Jersey Attorney General just entered the ongoing war over untraceable guns. On Monday, Attorney General Gurbir Grewal filed a lawsuit against a company that plans to publish instructions on how to create untraceable guns using 3D printers. The lawsuit, filed in Essex County Superior Court in Newark, NJ, cites Defense Distributed's conduct as creating a significant risk to the safety of New Jersey residents.
In order to understand the current situation, it is first essential have some background. The company named in the lawsuit, Defense Distributed, first sparked controversy in 2013, when they posted a video on YouTube documenting the firing of a handgun created with a three dimensional printer. You may have heard about 3D printing, as it is now used to create a wide variety of items. The technology is simply astounding, as computer-generated models are used to create tangible objects. The gun created by Defense Distributed, called the Liberator, was almost entirely plastic and created from parts generated by a 3D printer. After posting the video, the company followed it up with designs, providing others with the opportunity to make a 3D gun of their own.
The Liberator and other guns that can be made at home have be given the moniker of "ghost guns," as they are entirely untraceable with no serial numbers or purchasing history. They are also undetectable – meaning a person could use a do-it-yourself guide to create a plastic gun and readily walk through a metal detector. Consider for a moment what would happen if a plastic gun, or numerous plastic guns, were brought into an airport, train station, or other public place crowded with unsuspecting potential victims.
After the untraceable gun information went live, the U.S. State Department attempted to force Defense Distributed to take it down. In the legal battle that ensued, the company's founder Cody Wilson filed a lawsuit against the federal government arguing that the order violated his First Amendment Right to freedom of speech. Ultimately, the parties settled the case and the terms of the settlement allow Defense Distributed to begin publishing plans, files, and drawings for 3D guns on August 1, 2018. Not only will everyone with access to the Internet be able to access the necessary information to create untraceable guns (including assault rifle components), but there will be an open environment in which visitors to the site can exchange their own 3D gun files and information.
New Jersey Attorney General Grewal entered the heated battle on Monday, when he sent a cease and desist letter to Defense Distributed and filed a lawsuit citing violation of the Internet Acceptable Use Policy. With regard to his move, Mr. Grewal said "These dangerous files would allow anyone — including terrorists, domestic abusers, felons, fugitives, and juveniles — to print untraceable assault weapons using a 3D printer from the comfort of their own homes…Once Defendants open that Pandora's box, it can never be closed."
The NJ Attorney General also explained the threat that Defense Distributed's online publishing of instructions for 3D printed guns posed to people in New Jersey: "Worst of all, you are going to make the codes available to everyone — regardless of age, criminal status, or history of mental illness…That would undermine New Jersey's comprehensive scheme for keeping guns out of dangerous criminals' hands, and it would undermine the safety of our residents." Defense Distributed fired back by filing its own lawsuit against Mr. Grewal and the Los Angeles District Attorney, saying they are attempting to undermine Defense Distributed's constitutionally protect right to free speech.
With some of the strictest gun laws in the nation, New Jersey requires potential gun owners to follow stringent procedures when it comes to purchasing firearms and having guns in their possession. There are numerous reasons why a person would be denied a firearm in New Jersey and other circumstances that prompt removal of weapons from someone's possession, such as domestic violence. It is also a serious crime to have a defaced firearm in your possession, as these are considered "prohibited weapons" under New Jersey law. With the entrance of ghost guns on the scene, it will be impossible to enforce who is entitled to have a gun and who isn't. Essentially, anyone with a computer and enough cash will be able to make an untraceable weapon that can be used whenever and wherever they choose.
All in all, as the debate over untraceable 3D guns rages on, New Jersey residents are left to wonder if their lives hang in the balance.