Newark Man Charged with Gun Crimes After Reportedly Shooting Himself in Leg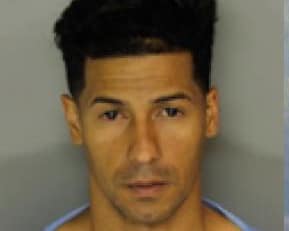 Arrested and charged with a gun in Newark NJ? We can help. Call us for a free consultation. Here is a recent gun case in Essex County that made the news.
A Newark NJ resident was recently arrested and charged with weapons offenses after he allegedly shot himself in the leg and tried to cover it up with an elaborate story. According to the Newark Police Department, a 35-year-old Newark man was admitted to University Hospital with a gunshot wound. While discussing the situation with the police, the suspect reportedly stated that he was attacked by two men. The suspect told police that the men grabbed him from behind and then shot him during the ensuing struggle. Upon further investigation, Newark cops recovered a .40-caliber handgun at the site of the shooting. Investigators then determined that the suspect may have actually shot himself. As a result, the suspect was placed under arrest and charged with crimes for the unlawful possession of a weapon and falsifying a police report.
Pursuant to the the New Jersey Criminal Code, the unlawful possession of a handgun is a second degree crime punishable by 5-10 years in New Jersey State Prison. In fact, according to N.J.S.A. 2C:39-5(b), "any person who knowingly has in his possession any handgun, including any antique handgun, without first having obtained a permit to carry the same as provided in N.J.S.A. 2C:58-4, is guilty of a crime of the second degree. If the handgun is in the nature of an air gun, spring gun, or pistol, or other weapon of a similar nature in which the propelling force is a spring, elastic band, carbon dioxide, compressed or other gas or vapor, air or compressed air, or is ignited by compressed air, and ejecting a bullet or missile smaller than three-eighths of an inch in diameter, with sufficient force to injure a person, it is a crime of the third degree." Thus, in this case, the suspect faces second degree charges for illegal possession of a handgun.
The unlawful possession of a handgun is punishable in New Jersey by 5-10 years in prison. This is true even for defendants with no criminal history. Moreover, the Graves Act, codified in N.J.S.A. 2C:43-6, imposes a mandatory minimum sentence of five years, with three years of parole ineligibility. In certain cases, the prosecutor may submit a Graves Act waiver to the court in order to reduce the mandatory minimums. However, prosecutors are not required to submit a Graves Act waiver in any particular matter. Oftentimes, having an experienced weapons defense lawyer can make all the difference in the world when it comes to spending time behind bars, getting sentenced to probation, or event being admitted into an alternative sentencing program like pretrial intervention (PTI).
Possession of Gun Charges in Newark NJ – Attorney Needed
If you have been charged with the unlawful possession of a weapon in New Jersey, the handgun defense attorneys at the Tormey Law Firm are ready to fight for your defense. The experienced firearms defense lawyers at the Tormey Law Firm have successfully defended numerous firearm cases in which the Graves Act applied. If you are facing weapons charges in New Jersey, you shouldn't hesitate to contact the Tormey Law Firm.