New Jersey Politicians Call for Changes to Bail in Gun Cases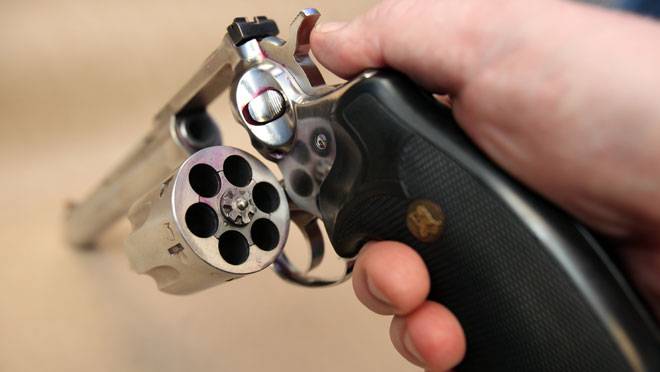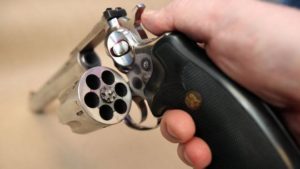 A group of Jersey City politicians and law enforcement officials recently gathered at City Hall to make a public call for laws that would change New Jersey's bail system for individuals who are arrested with guns. The group said that there should be a change that would permit judges to have more flexibility when it comes to detaining people charged with the unlawful possession of a firearm because of the "revolving-door criminal justice system" that allows people arrested with guns to be released within hours. Jersey City Mayor Steve Fulop led the press conference, saying, "It is an immediate danger, an immediate risk, and something that we can correct immediately as well."
This push for a change in the new bail rules arises as many public officials and police officers have expressed frustration with the new system. When bail reform took effect on January 1, 2017, the state transitioned away from the old cash bail system. Now, a Public Safety Assessment is conducted to determine if a defendant can be safely released with conditions put in place. However, in certain cases, such as murder or any other crime that would result in a punishment of life in prison, there is a presumption of detention.
At the recent press conference, an amendment was proposed that would add the unlawful possession of a firearm to the list of offenses that would allow for a presumption of detention. State Senator Sandra B. Cunningham, a Democrat from Jersey City, said that bail reform was designed to allow people charged with low-level offenses to remain free pending trial instead of sitting behind bars simply because they could not afford even minimal bail. However, noted Cunningham, "it was never designed to put people out on the streets who are a danger to the community." During the press conference, Hudson County Prosecutor Esther Suarez declared, "This is not working. It's not uncommon for us to effectuate arrests and the defendants, the criminals are sitting there taunting our detectives and Jersey City police, saying, 'Oh, I'll be out by the end of the day, I'll be back on the street tomorrow.' And you know what? They're right."
Regardless of the new bail system, the fact remains that the unlawful possession of a firearm in New Jersey is a serious offense and can result in a lengthy prison sentence. In fact, the unlawful possession of a handgun is a second degree crime, pursuant to N.J.S.A. 2C:39-5(b), and is punishable by 5-10 years in prison. Meanwhile, the unlawful possession of a rifle or shotgun is a third degree crime, according to N.J.S.A. 2C:39-5(c), and is punishable by 3-5 years in prison. Additionally, the Graves Act, codified in N.J.S.A. 2C:43-6(c), sets forth mandatory minimum prison sentences without parole eligibility for those convicted of the unlawful possession of a firearm in New Jersey.
Bail Motions in New Jersey Gun Cases
If you are charged with a weapons offense in New Jersey, such as the unlawful possession of a firearm or the possession of a weapon for an unlawful purpose, you should turn to the Tormey Law Firm for your defense. We have successfully handled firearm cases in criminal courts throughout New Jersey and we are available to help you with developing an effective defense strategy in your gun possession case.