New Jersey Lawmakers Target "Ghost Guns"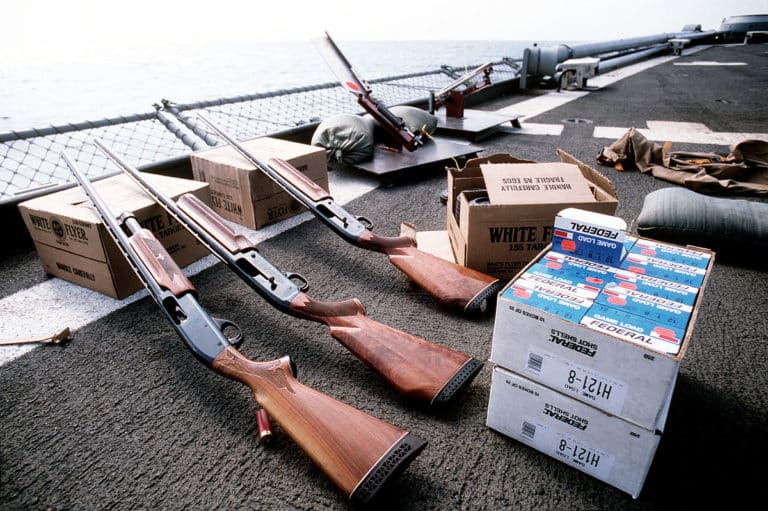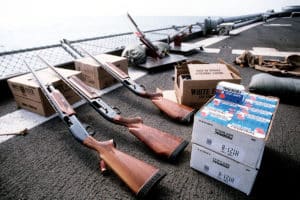 Democratic state lawmakers have a new target as they aim to tighten New Jersey's already strict firearms laws: "ghost guns." A new bill that began advancing in the Democrat-controlled state legislature on Monday would prohibit the purchase of firearm parts used to make these untraceable homemade guns. The NJ Senate Law and Public Safety committee approved the measure, along with a package of six other Democrat-sponsored gun control bills that continue to move closer to NJ Governor Phil Murphy's desk.
The NJ State Assembly already approved those six proposals last month – proposals which include reducing the number of rounds allowed in a magazine from 15 to 10 (S102), banning armor-piercing bullets (S2245), strictly defining that residents must show a "justifiable need" to obtain permit to carry a handgun (S2376), expanding background checks for private gun sales (S2374), and making it easier to seize weapons from people deemed to pose a threat to themselves or others (S160 and S2259).
NJ State Senator Joseph Cryan, a main sponsor of the bill, said "ghost weapons" are made when people purchase parts one piece at time and assemble them using a kit anyone can buy online. Thus, he said, the weapons have no serial or registration number. The New Jersey senator added that the process allows people prohibited from having a gun — such as felons and those with mental illness — to create their own firearm: "This 'do it yourself' method of assembling these 'ghost guns' allows the owner to avoid the laws and regulations that are meant to keep firearms out of the hands of those who pose a danger to themselves or others."
"Ghost guns" have drawn more attention since November, when a northern California man — who was prohibited from having firearms because of a restraining order — made his own semiautomatic weapon at home and killed his wife and four other people and wounded 12 others before being killed by police.
However, Marcus Hirschorn, a gunsmith, told the NJ Senate committee Monday that the New Jersey measure is too broad. "If an overzealous prosecutor gets hold of this bill, technically any piece of steel big enough to turn into a gun could in theory wind someone up in jail," Hirschhorn said. Hirschhorn further noted that it's already illegal in New Jersey to make a handgun, rifle, or shotgun without a license, and it's illegal to manufacture any machine gun, sawed-off shotgun, or assault rifle here. This measure would also ban the purchase of any combination of parts to assemble a firearm without a serial number.
The proposed bill stipulates that assembling a ghost gun would be a third degree crime, and those that violate the law would face a sentence of 3-5 years in jail, a fine of up to $15,000, or both.
In order to purchase a firearm in New Jersey, an individual must obtain a purchaser's permit. To obtain a permit, a person must submit an application and meet the qualifications listed under the statute, which reads as follows:
No person of good character and good repute in the community in which he lives, and who is not subject to any of the disabilities set forth in this section or other sections of this chapter, shall be denied a permit to purchase a handgun or a firearms purchaser identification card, except as hereinafter set forth. No handgun purchase permit or firearms purchaser identification card shall be issued:
To any person who has been convicted of any crime, or a disorderly persons offense involving an act of domestic violence as defined in section 3 of P.L.1991, c.261 (C.2C:25-19), whether or not armed with or possessing a weapon at the time of the offense;
To any drug dependent person as defined in section 2 of P.L.1970, c.226 (C.24:21-2), to any person who is confined for a mental disorder to a hospital, mental institution or sanitarium, or to any person who is presently an habitual drunkard;
To any person who suffers from a physical defect or disease which would make it unsafe for him to handle firearms, to any person who has ever been confined for a mental disorder, or to any alcoholic unless any of the foregoing persons produces a certificate of a medical doctor or psychiatrist licensed in New Jersey, or other satisfactory proof, that he is no longer suffering from that particular disability in a manner that would interfere with or handicap him in the handling of firearms; to any person who knowingly falsifies any information on the application form for a handgun purchase permit or firearms purchaser identification card;
To any person under the age of 18 years for a firearms purchaser identification card and to any person under the age of 21 years for a permit to purchase a handgun;
To any person where the issuance would not be in the interest of the public health, safety or welfare;
To any person who is subject to a restraining order issued pursuant to the "Prevention of Domestic Violence Act of 1991," P.L.1991, c.261 (C.2C:25-17 et seq.) prohibiting the person from possessing any firearm;
To any person who as a juvenile was adjudicated delinquent for an offense which, if committed by an adult, would constitute a crime and the offense involved the unlawful use or possession of a weapon, explosive or destructive device or is enumerated in subsection d. of section 2 of P.L.1997, c.117 (C.2C:43-7.2);
To any person whose firearm is seized pursuant to the "Prevention of Domestic Violence Act of 1991," P.L.1991, c.261 (C.2C:25-17 et seq.) and whose firearm has not been returned; or
To any person named on the consolidated Terrorist Watchlist maintained by the Terrorist Screening Center administered by the Federal Bureau of Investigation.
If you are seeking to obtain a purchaser permit or were wrongfully denied a permit, please contact the Tormey Law Firm today to discuss your situation.