Man Gets Federal Prison for Armed Robbery in Paterson, NJ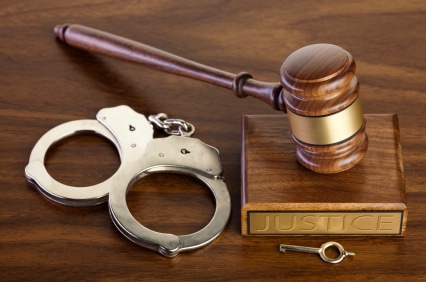 A Paterson New Jersey resident recently pleaded guilty to armed robbery charges and was sentenced to time in federal prison.
The suspect, a 29-year-old male from Paterson, NJ, broke into an apartment located on 20th Avenue in Paterson NJ and held up the residents.
The suspect was reportedly joined by another man, a 34-year-old Paterson resident. Both robbers reportedly wore Passaic County Sheriff's officer uniforms when they committed the armed robbery.
According to prosecutors, the robbers believed that a rich businessman lived at the apartment and had $1 million in cash stashed there. However, the intended victim no longer resided at the apartment; instead, a mother and her young child moved in.
The suspects allegedly brandished handguns during the robbery attempt and threatened to use the guns to shoot the victims.
The Passaic County Sheriff's Office and the FBI Newark Division conducted a joint investigation into the break-in and eventually found the suspects. The suspects were subsequently charged with robbery and possession of a weapon for an unlawful purpose.
The 29-year-old suspect ultimately avoided trial in the case by reaching a plea deal with prosecutors. He pleaded guilty to federal conspiracy charges and was subsequently sentenced to six years behind bars.
For additional information about this case, read the NJ.com article, "Man Who Dressed as Cop During Violent N.J. Home Invasion Gets 6 Years."
Armed Robbery Charges Paterson NJ, Need Lawyer
If you have been arrested and charged with armed robbery in Paterson, you need an experienced criminal defense lawyer to fight these charges for you in court. Our attorneys have handled a number of violent crimes for our clients with great results. Contact our offices anytime for a free initial consultation.