Governor Christie Pardons Two Out-of-State Veterans Convicted of Gun Offenses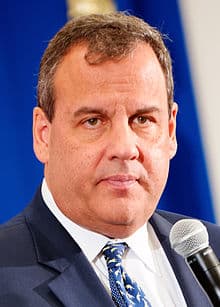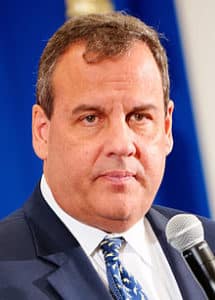 New Jersey Governor Chris Christie recently pardoned two out-of-state residents who were previously convicted of the unlawful possession of a firearm due to carrying their legally owned firearms into New Jersey.
One of the suspects, a 68-year-old man from New Mexico, was arrested in November 2013 for possessing a handgun in a Mahwah hotel room. The suspect, who served as a U.S. Army medic in Vietnam and received a Purple Heart, was subsequently sentenced to one year of probation and fined as the result of possessing his firearm.
The second suspect, a 42-year-old man from North Carolina, was arrested in July 2014 for possessing a handgun in Runnemede, New Jersey. Police made the arrest after they found the suspect with the handgun after after an altercation involving a traffic incident. The suspect, a corporal in the Marine Corps who now serves as Director of Veterans Services for Moore County in North Carolina, was subsequently sentenced to one year of probation and fined.
Since taking office, NJ Governor Christie has signed 14 gun-related pardons, most of which have come since 2015. Christie has previously stated that he does not want people "to feel like they can't come into our state, and be able to travel through it, or visit it, and have to make sure they go on the Internet and look up exactly how you're supposed to be dealing with the gun laws."
According to New Jersey's handgun possession and transport laws, specifically N.J.S.A. 2C:39-6, a handgun "shall be carried unloaded and contained in a closed and fastened case, gun box, securely tied package, or locked in the trunk of the automobile in which it is being transported, and in the course of travel, shall include only such deviations as are reasonably necessary under the circumstances." This law applies to anyone who does not have a valid carry permit in the state. However, in many circumstances, non-residents driving through New Jersey or staying for a short visit are arrested for having a loaded firearm in their car's glovebox or center console – even though possessing the gun would be legal in the visitor's home state. The bottom line is that even though the person has a permit in their home state, it is still unlawful for that person to transport a loaded gun in New Jersey.
The unlawful possession of a handgun, regardless of the circumstances, is a second degree crime in New Jersey and can result in sentence of 5-10 years in prison, as well as a $150,000 fine. Additionally, the Graves Act imposes a mandatory minimum three-year sentence without parole eligibility for anyone who is guilty of the unlawful possession of a firearm, regardless of whether the firearm was used in the commission of a crime and regardless of whether the defendant has a criminal history. The only exception is if the prosecutor issues a Graves Act waiver that would permit either a one-year prison sentence or probation.
If you have been charged with a gun crime in New Jersey, such as the unlawful possession of a handgun or possession of a weapon for an unlawful purpose, contact the experienced firearms defense lawyers at the Tormey Law Firm to learn more about the charges, handgun carry permits, the Graves Act, and how to defend against a gun charge.