Former Police Officer Sentenced for Shooting Death in Union County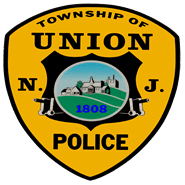 Former Newark police officer Joseph Macchia, who drew his service weapon and shot a man to death two years ago while he was off-duty and drinking at a Union Township bar, was sentenced Friday to six years in prison. Macchia, an 11-year veteran of the police department, was convicted last month of reckless manslaughter in the shooting death of Michael Gaffney, 37, of Piscataway.
"As a police officer he should have not drank in excess having six beers and two Jack Daniels in the time he was at the bar; and certainly should have not while he was armed," Judge John M. Deitch said. "He should have not brushed his pregnant wife aside as she was begging him to leave and physically trying to drag him away. He should not have ignored the pleas of literally the entire bar who were telling him to go."
Before sentencing, Gaffney's mother and daughter asked the judge to impose the maximum sentence, which would have been 10 years on his second-degree manslaughter charge. "My dad was my protector," his teen daughter Alexia Gaffney told the judge. "He took that protection, love and happiness from my heart." "Macchia makes a good cop look bad," Gaffney's mother Judy Valdes said outside Union County Superior Court.
The judge said during sentencing that Macchia has had a lack of remorse for killing Gaffney since the beginning of the trial, and that he was only sorry the event happened to him. Judge Deitch also called Macchia's testimony inconsistent, and said the defense went out of its way to blame the victim.
James Stewart Jr., president of Newark Fraternal Order of Police, also weighed in on the sentencing. "Although disappointed in the verdict by the jury, we respect their conclusion and hope that it brings a measure of closure to the Gaffney family," Stewart said. "Joe will pay a steep price for his actions that night, but we appreciate that Judge Deitch took into account Joe's prior history and service to the community when he handed down the sentence."
Mr. Gaffney was convicted of second degree reckless manslaughter. In New Jersey, manslaughter is broken up into several different ways. A person can be convicted of manslaughter if he or she recklessly causes death under circumstances manifesting extreme indifference to human life. A person can also be convicted if the individual causes the death of another person while fleeing or attempting to elude a law enforcement officer. You can also be found guilty of manslaughter if a person is killed is the heat of passion resulting from reasonable provocation.
If the act was committed recklessly or eluding police, the crime is a first degree offense and subjected to a prison term between 10 to 30 years. If the act was committed while under the heat of passion, the offense is graded as a second degree crime and the individual is exposed to a custodial term between 5 to 10 years.
Union County NJ Manslaughter Defense Lawyers
If you or someone you know is facing criminal charges for manslaughter or another weapons crime in Union County, New Jersey, please contact us anytime at (201)-614-2474 for a free consultation about your case. Our weapons defense lawyers represent clients charged in Union Township, Elizabeth, Linden, Mountainside, Plainfield, and throughout Union County, NJ.