Five-Year Sentence in Hudson County Accidental Shooting Case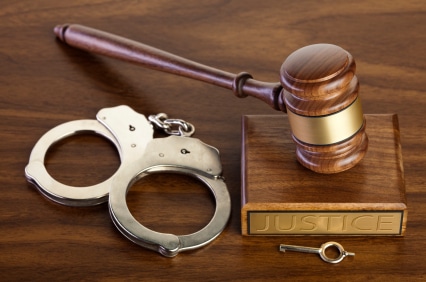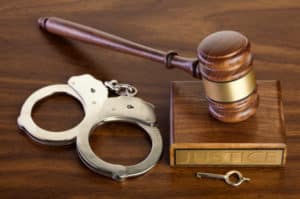 Accidental shootings can result in serious injury or death and criminal charges, even if there was no intent to kill. Here is one example of such a case, this time in Hudson County.
A 19-year-old Hudson County man was recently sentenced to five years in prison for the reckless manslaughter of his best friend, who he accidentally shot in the head in a Jersey City parking lot in 2016. At the sentencing hearing, Hudson County Superior Court Judge Mark Nelson stated that "there was drinking, there was smoking marijuana and they were doing other things…" The judge also noted that the two friends were "playing with two guns" before the victim was struck in the head with a bullet. The judge further commented that "people having guns and playing around with guns…it's insanity." The defendant, who was initially charged with aggravated manslaughter, pleaded guilty to the lesser charge of reckless manslaughter, which resulted in a five-year sentence. The defendant will have to serve four years in state prison before becoming gaining parole eligibility.
Setting aside the aspects of reckless manslaughter, this case is a reminder that most cases involving guns and gun crimes in New Jersey usually end up with mandatory prison sentences. In fact, the unlawful possession of a handgun is either a second degree crime or a third degree crime, depending on the type of handgun in question. According to N.J.S.A. 2C:39-5(b), any person who knowingly has in his possession any handgun, including any antique handgun, without first having obtained a permit to carry the same, is guilty of a crime of the third degree if the handgun is in the nature of an air gun, spring gun, pistol, or other weapon of a similar nature in which the propelling force is a spring, elastic band, carbon dioxide, compressed or other gas, or vapor, air, or compressed air, or is ignited by compressed air, and ejecting a bullet or missile smaller than three-eighths of an inch in diameter, with sufficient force to injure a person. Otherwise the unlawful possession of a handgun is a crime of the second degree.
A conviction for the unlawful possession of a handgun or for the possession of a handgun for an unlawful purpose in New Jersey can result in severe penalties. Generally, the punishment for a second degree crime in New Jersey is 5-10 years in prison and up to a $150,000 fine. However, when it comes to gun crimes, the Graves Act, codified in N.J.S.A. 2C:43-6(c), imposes mandatory minimum prison terms that "shall be fixed at, or between, one-third and one-half of the sentence imposed by the court or three years, whichever is greater…"
Accidental Shooting in Hudson County NJ – Reckless Manslaughter
The hard truth is that gun crimes are taken very seriously by the criminal justice system in New Jersey. If you are facing charges for the unlawful possession of a handgun or the possession of a handgun for an unlawful purpose, there is a lot at stake. That's why you should speak with the firearms defense attorneys at the Tormey Law Firm. We have successfully defended clients against gun charges in Superior Courts across New Jersey and we are ready to help you 24/7. Contact us today to discuss your case.